The Chelsea manager, Jose Mourinho, has revealed that Manchester City's latest big summer transfer target, Kevin De Bruyne, cannot cope with fighting for a place in a big squad.
Manchester City hope to complete a £50m deal with Bundesliga club Wolfsburg for the Belgium international, just a year and a half after he left Stamford Bridge for £18m.
Since De Bruyne, who made just two league starts for Chelsea, has played in Germany he has accused Mourinho of forcing him out of Stamford Bridge. But as City step up talks for the 24-year-old, Mourinho has confirmed it was the midfielder's choice to leave as he was unable to handle not starting every week.
"I wanted to keep him and he told me it was not in his personality to be competing for a position in the team," said Mourinho. "He needed a team where he knows he can play every game. He needs to know that he is important.
"He did not want a team where he thinks: 'Am I playing or not?' He needs that trust, he needs that quality. He needs that security. So I was not happy when he left."
De Bruyne is facing a similar position if he moves to City, where Manuel Pellegrini already has 10 midfielders, including summer signings Raheem Sterling and Fabian Delph, at his disposal.
Mourinho added: "He didn't tell me he couldn't handle the pressure. He told me he didn't like it and that he wanted to play every weekend. I told him, 'This is Chelsea, you are very young, you have Eden Hazard, you have Juan Mata, you have Willian, you have André Schürrle, and I cannot promise you that.'
"He told me he was not happy. He was not training very well, I was asking for more and he was saying, 'I can't give you more. This is just my way.' So yes, I accept if this is his mentality and it's his choice to go, it is better for Chelsea to make a good deal."
Keen to stress he has no hard feelings, Mourinho concluded: "Chelsea made a good deal and he was happy to go and I am happy because the kid is a good kid."
John Obi Mikel has confirmed he wants to stay at Chelsea and see out the remaining two years left on his contract. The 28-year-old midfielder has been offered a lucrative deal to join United Arab Emirates side Al Ain this summer and was also targeted by Fenerbahce, though the Turkish club baulked at Chelsea's £10.5m asking price. Mourinho has since told Mikel that he wants him to remain at Stamford Bridge.
Chelsea have signed midfielder Danilo Pantic, 18, from Partizan Belgrade, with the player immediately joining Vitesse Arnhem for the forthcoming campaign.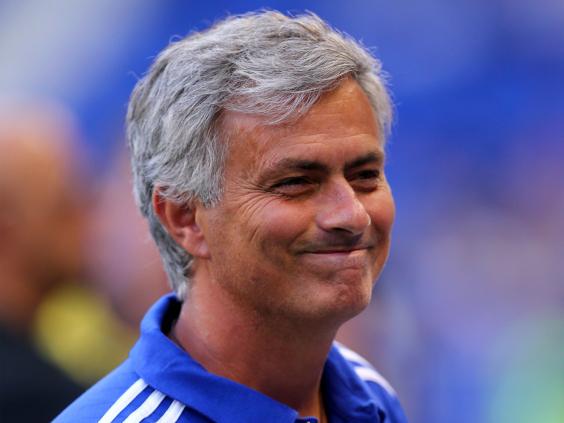 Of Chelsea's 4-2 tour defeat to New York Red Bulls, Mourinho said: "I was surprised by our fragilities. I said before we have no fragilities but today we had fragilities, lots of fragilities. I was surprised that we were not good enough in the second half to cope with that. But I am not worried. We started training six days ago – we did 11 training sessions in six days."
Mourinho also refused to criticise new signing Asmir Begovic after the goalkeeper conceded four goals in 45 minutes in a nightmare debut. "He was very tired," the manager said. "When the goalkeepers are very tired the coordination is low, the agility doesn't exist, and the speed of reaction doesn't exist."
Reuse content