LA Galaxy emerged as the clear front-runner to sign Steven Gerrard last night, as his former team-mate Jamie Carragher questioned why Liverpool had not done more to keep the 34-year-old at Anfield.
It is thought that Gerrard will want to tie up a contract with his next club rapidly – possibly before the end of this month – to allow him to see out his last season at Liverpool free of future speculation. The presence of the Liverpool chairman, Tom Werner, in Los Angeles, where the film and TV producer is based, could be key in helping the Galaxy's attempts to secure his services. Werner may potentially play a role in sealing the 34-year-old's next move. The image rights component is likely to be a negotiating point.
The Los Angeles climate and lifestyle, with a possible home in West Hollywood and Beverly Hills, will also be attractions for Gerrard and his young family, though there is also a personal connection. One of the Galaxy's two designated players, Robbie Keane, is a friend of Gerrard's. The two and Carragher share an agent, Struan Marshall, who also negotiated Jermain Defoe's move to Toronto.
Steven Gerrard in pictures
Steven Gerrard in pictures
1/11 England Under-21s

Steven Gerrard of England celebrates his 13th minute strike during the England v Luxembourg European 2000 Under-21 Qualifying match at the Madejski Stadium, Reading, England. The match finished in a 5-0 win for England

Getty Images

2/11 England 5 Germany 1

Gerrard celebrates his goal in the 5-1 win over Germany, one of his England highlights

Getty

3/11 Euro 2004 qualifiers

Gerrard celebrates after scoring the equaliser during the Euro 2004 European Championships Group 7 against Macedonia at St Mary's Stadium in Southampton, England

Getty Images

4/11 2006 World Cup qualifiers

Gerrard celebrates with Michael Owen during the FIFA World Cup 2006 group six qualification after scoring against Austria in Vienna

EPA

5/11 Beckham and Gerrard

David Beckham and Gerrard in England colours together. The pair were at the heart of England's 'golden generation'

Getty Images

6/11 Beckham and Gerrard

And now Gerrard could follow Beckham in a move to the MLS and LA Galaxy

GETTY

7/11 Champions League success 2005

Gerrard captained Liverpool to their famous penalty shootout European Cup victory in 2005

Getty

8/11 England Player of the Year

Gerrard was named England player of the year in 2013

AFP

9/11 2014 World Cup

Gerrard captained his country to the 2014 Fifa World Cup in Brazil last summer

AP

10/11 An early exit

But was unable to prevent defeats to Italy and Uruguay that paved the way to England's early exit from the tournament

Getty Images

11/11 International retirement

Gerrard would go on to announce his international retirement after the ill-fated trip to Brazil

Getty Images
With Italy offering the only European challenge for his signature, Major League Soccer will push hard to secure Gerrard's services, as it seeks to recover from the blow to its credibility delivered by Frank Lampard seeing out the season with Manchester City, rather than joining New York City FC. Galaxy are seen as the show-business club and the MLS commissioner, Don Garber, is likely to welcome the West Coast franchise being the one to attract Gerrard – one of the few players in world football who can go some way to matching the impact of David Beckham. Though the Galaxy's two "designated player" spots outside of the MLS player cap are taken up by Keane and Omar Gonzalez, a third can be recruited for a fee distributed among other clubs in the league.
Galaxy will have competition in a fight for Gerrard. Former Liverpool manager Gérard Houllier's position as sporting director at New York Red Bulls is potentially significant to that club's attempts to add him to a club where Tim Cahill is not the presence he once was. Toronto FC also have strong financial backing, as do Orlando City, under the ownership of Brazilian businessman Augusto da Silva and coached by former Everton player Adrian Heath. But it hard to see Gerrard looking beyond Los Angeles or New York, with Manchester City's ownership of New York City FC likely to weigh against a player who has said he will not sign for another English club.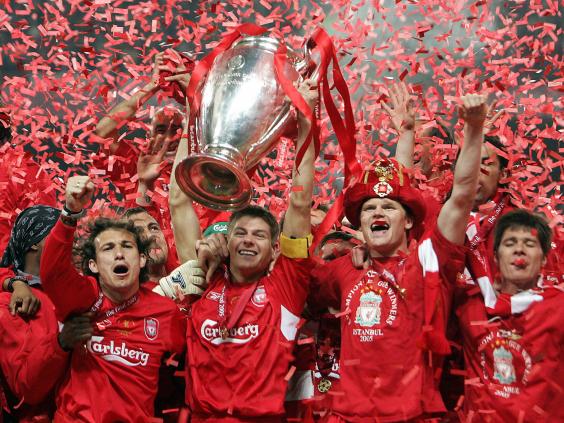 Gerrard is likely to have sought the counsel of Carragher, one of his closest friends in football, before announcing his decision to leave at the end of the season. The former defender is likely to have told him that making an advance announcement – as Carragher did – would allow him to leave on a high, with a renewed aura around him.
Carragher said Liverpool should have done more to keep their talisman and only link to the past. "It was Stevie's decision, but could the club have maybe done a little bit more? Maybe spoken about a coaching role in the future to try to entice him to stay? I just think to lose that experience at the club, which he can pass on to the youngsters at the Academy and players in the first team now... [is a big loss.] I just look at that and think from a club's point of view and a supporter's point of view I would have liked to have seen him stay in some capacity."
Gerrard's decision was "a big shock", according to midfielder Jordan Henderson. "We've seen stuff in the newspapers on whether he will renew his contract but everyone thought it would be done," Henderson, 24, told Football Focus.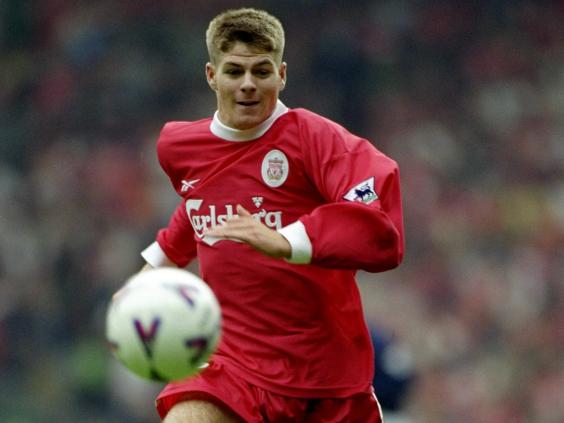 Where next? MLS could offer American dream
LA Galaxy (founded 1995)
StubHub Center (27,000)
Head coach: Bruce Arena
MLS Cup titles: 2014, 2012, 2011, 2005, 2002
Most recognisable player: Robbie Keane
Former great: David Beckham
Reasons for Gerrard to join: Established club; designated-player vacancy; California sun
New York City (founded 2013)
Yankee Stadium (27,470)
Head coach: Jason Kreis
Most recognisable players: David Villa, Frank Lampard (currently at Manchester City)
Reasons for Gerrard to join Club: may need replacement given uncertainty over Lampard; designated-player vacancy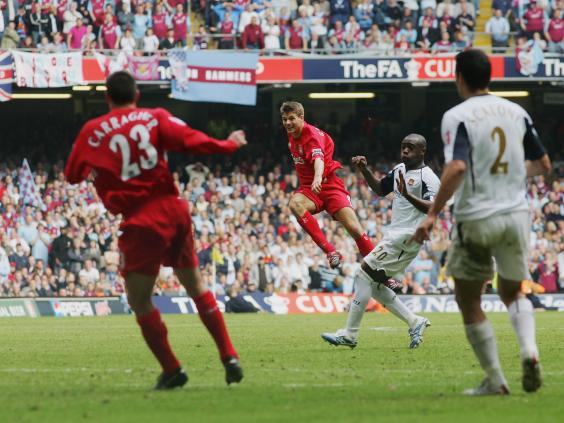 NY Red Bulls (founded 1995)
Red Bull Arena (25,000)
Head coach: Mike Petke
Most recognisable players: Tim Cahill, Bradley Wright-Phillips
Former great: Thierry Henry
Reasons for Gerrard to join: Ex-Liverpool manager Gérard Houllier is head of global football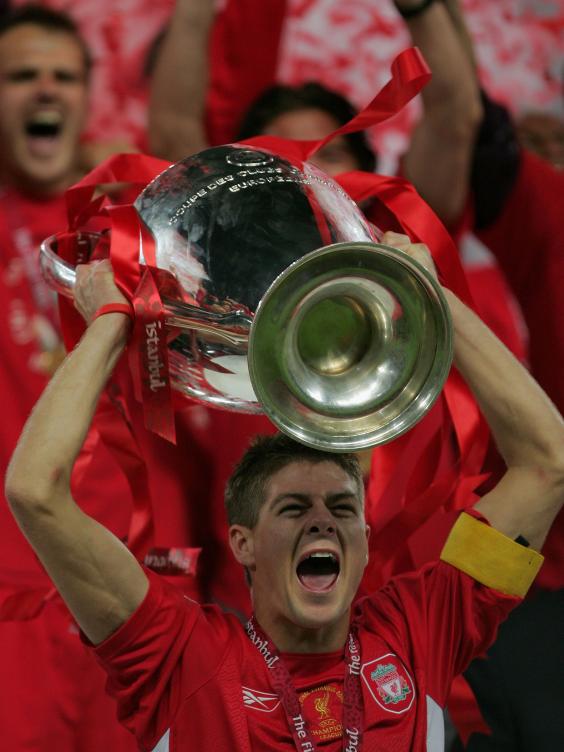 Strike force: Five of his best goals
v West Ham, 2006 FA Cup final
With his side trailing 3-2 in injury time and hobbling with cramp, Gerrard scored his second goal of the game from 35 yards. Liverpool won the penalty shoot-out.
v Olympiakos, Champions League, Dec 2004
With a win by two clear goals needed to get out of the group and the score 2-1 with four minutes left, Gerrard's strike set the Reds on their way to a fifth European Cup.
v Milan, CL final, May 2005
From 3-0 down at half-time Gerrard's twisting header on 54 minutes sparked one of the greatest comebacks.
v Man U, Prem Lge, March '01
A 35-yard screamer helped Liverpool to a first league double over United in 22 years.
v Middlesbrough, April 2005
Controlled the ball on his instep, let it to bounce twice and hammered home an arcing, bending angled shot.
Reuse content