If the common call outside the Leicester City dressing room was that the Leicester City players should feel ashamed themselves after the 3-1 win over Liverpool, that certainly wasn't the feeling inside it.
The squad were energised, refocused, reassured. The sense is that things are back on track.
That has naturally raised questions over to what extent the Leicester squad were actually willing to perform for Claudio Ranieri but some of those questions should perhaps be turned on their head, because the entire episode actually raises even deeper themes about management and how clubs are fundamentally run. 
Who are the contenders to become Leicester's new manager?
Who are the contenders to become Leicester's new manager?
1/10 Craig Shakespeare

4/7

Getty

2/10 Roy Hodgson

5/2

Getty

3/10 Guus Hiddink

12/1

Getty

4/10 Nigel Pearson

12/1

Getty

5/10 Alan Pardew

14/1

Getty

6/10 Gary Rowett

25/1

Getty

7/10 Roberto Mancini

25/1

Getty

8/10 Mark Warburton

40/1

Getty

9/10 Neil Lennon

50/1

Getty

10/10 Avram Grant

50/1

Getty
If it really is that easy to turn it around, how much did the Italian actually do? And, in general, how much does a manager actually do in the modern game? Where does responsibility for success and failure really lie?
One pronounced theme throughout the aftermath of Ranieri's sacking has been that the Leicester squad should have been grateful to the manager, with the undercurrent that he was fired despite one of the greatest managerial achievements in history.
None of this is to say that the club could have won the title without Ranieri or that it is not sad one of the key figures had to go but, to be blunt, this was not really one of those transformative managerial feats like Bill Shankly or Sir Matt Busby creating the modern Liverpool or Manchester United. It was managerial alchemy like Brian Clough with Nottingham Forest.
Leicester's title offering one of the greatest stories in football history does not necessarily mean it was one of the great managerial achievements.
The true key to the tale, and just one reason why it was so statistically improbable, was that it required hundreds of different elements going right at exactly the same time. When you properly lay it out, it makes the story all the more incredible. Before anything, there was the run they were on from the previous season, the way the team suddenly fitted together so well and the existing structures - as well as the expertise of someone like Steve Walsh - coming up with a player like N'Golo Kante.
Then there were so many players enjoying the season of their lives, at the same time that so many wealthier clubs endured massive drop-offs. Leicester were suddenly on a roll with no-one really testing their nerve by putting them under proper run-in pressure, and all of their key players generally staying clear of injury and suspension. Any time it did look like there might be a wobble, then, they got the bounces of the ball.
On top of all that, of course, was Ranieri. Through his charm, easy manner and tactical experience, it is possible that he was actually the ideal figure to oversee all of this; that he simply had the easy-going but still hard-edged personality to steer a structure already moving in the right direction. He was, in that way, vital.
The point, however, is that he was just one of many very important parts rather than a more overarching boss in the way someone like Mauricio Pochettino or Jose Mourinho is, let alone patriarchal figures like Sir Alex Ferguson or Arsène Wenger.
Those parts stopped connecting and working together in the way they used to, so something needed to change. Ranieri was just the part easiest to change. That was emotionally sad but, taking everything into account, it was the rational decision.
It has also raised all manner of arguments about the dispensability of managers and a quick hire-and-fire-em culture but is this not the rational way to run any club? That managers should be dispensable?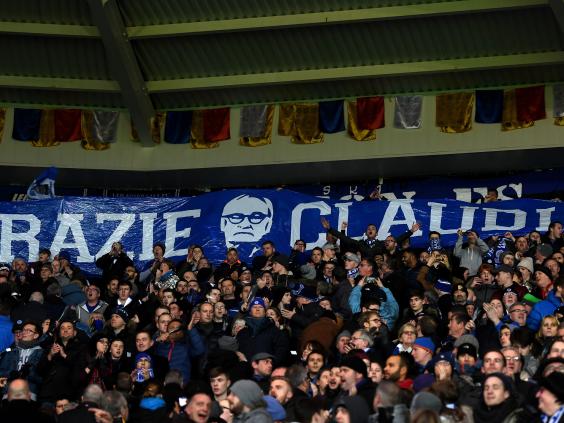 The days of entrusting your entire club culture and approach to the personal whims of one man now seem so antiquated, and prone to cyclical failure and upheaval, given it's impossible to predict whether you'll end up with a Ferguson or a Wenger.
It surely makes much more sense for a modern institution to build up a structure based on the right guiding ideals rather than a handful of figures who just happen to be the right people at that exact time. The latter, of course, can change. What should be unchangeable, however, is a club being able to weather bad results or personnel leaving - like, for example, Southampton and Sevilla have specialised in.
This doesn't mean managers aren't important or recede in relevance. Clearly, clubs should still go for the best people and, as with any job, some will just do it better than ever. Even the right manager in that kind of structure can still be completely transformative.
It's just that it's probably much better when clubs are in a situation where, when they do achieve something, it is actually harder to draw the distinctive line between what the manager did and how much was down to what was already there.
That feels like it was the case at Leicester last season. Whether it was true could be definitively proved over the next few weeks.
Reuse content