The pre-season anxieties of the club's Thai owners are laughable now, seeking reassurances from Claudio Ranieri that he would stay on should Leicester not be so lucky a second time after the miracle of Premier League survival. These were uncertain times, Nigel Pearson's tumultuous tenure ending with the sack despite that incredible feat.
There is a tendency to hold tycoons from distant territories in low regard in relation to football ownership. To be fair, there have been some rum acquisitions during the Premier League gold rush, none more so than that of Vichai Srivaddhanaprabha's compatriot Thaksin Shinawatra, the disgraced former Thai Prime Minister who made an estimated £20m in the buying and selling of Manchester City in little more than 16 months and now lives in exile in, of all places, Montenegro.
It might be that duty-free magnate Srivaddhanaprabha and his son, Aiyawatt, know little about the technicalities of the game, but they do know how a business works, and, it would seem, quite a bit about people. The booting out of the taciturn Pearson in favour of Ranieri now appears a masterstroke. Mind you, there was little chance of Ranieri wrestling opposing players to the ground, hurling potty-mouthed abuse at vexed supporters or insulting journalists. Here is a man who begins every post-match gathering with the salutation, "Good evening, everybody".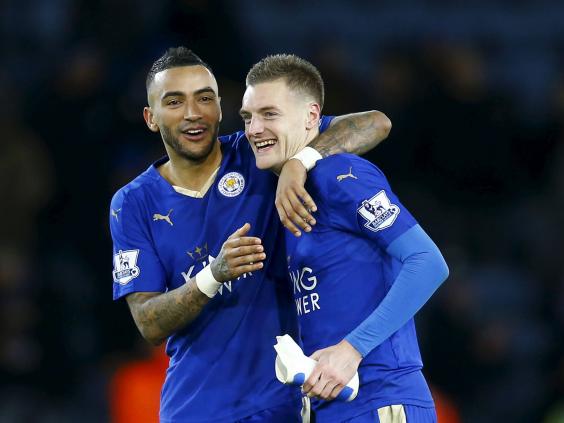 There is alchemy at work, no doubt. In this case no one is clear exactly how Ranieri is spinning base elements into gold, not even him. Indeed he has become practised at looking the other way when questions are asked.
"Do you believe Leicester can win the Premier League, Claudio?" asked a reporter after Tuesday's compelling victory over Liverpool, which left them three points clear with 14 games remaining.
Ranieri responded in his curious mix of Italianate English with a question of his own that went something like this: "What is this thing about which you speak? The title? I don't know what you mean. We are playing Manchester City next, a big game. That is all I can tell you. You understand the message."
Indeed we do, Claudio. Ranieri's arrival at the King Power Stadium met with a degree of alarm. A disastrous four-month spell in charge of the Greek national team at the end of 2014 was thought to have been terminal for his reputation, and then 63, he did not quite fit the profile of vibrant, foreign guru that has become de rigueur in the Premier League.
But his experience is deep. He has managed at the highest level in Italy, Spain and France as well as England and on occasion shown himself to be a match for the best, almost piloting Roma to Serie A success against the odds, only to lose out narrowly to Jose Mourinho's Internazionale five years ago.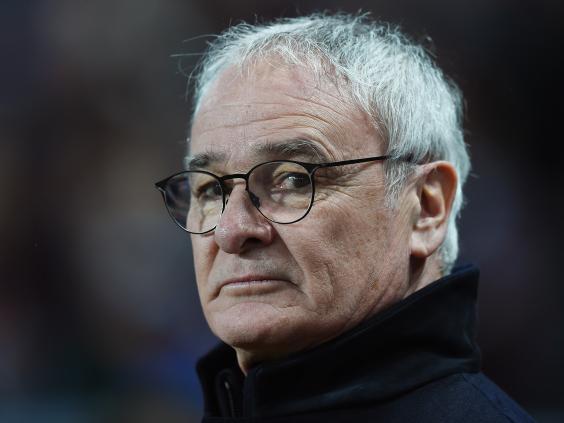 His substitution of Roman deities Francesco Totti and Daniele de Rossi at half-time during the derby against Lazio in the midst of that duel is arguably among the bravest decisions made by a club coach. Roma were losing 1-0 and ended up victorious. 
Ranieri admitted chuckling to himself when asked if he would be prepared to stay in the event of relegation. After being sacked from his preceding 10 postings stretching back 16 years, it required some adjustment to this new "philosophy". 
At Leicester that marvellous variable, serendipity, has thrown his way an industrious bunch. The decision to leave well alone might be seen as obvious but it is far from passive. Ranieri recognised what he had in Jamie Vardy and the positive state of symbiosis he enjoys with Algerian wizard Riyad Mahrez. If those two stay fit anything is possible. But they are only two parts of a whole that could not be more efficient were the pieces machine-tooled to fit. 
It is the work of the indefatigable quartet behind them, an amalgam of recycled domestic product and astute import, that so allows the jewels to shimmer. Take a bow N'Golo Kanté, Shinji Okazaki, Danny Drinkwater and Marc Albrighton. 
Though it seems like a season of non-stop plunder, 18-goal sniper Vardy is a month into a comeback following a minor operation on a groin that had been troubling him. "Before he didn't train well and [even] played without training. It is not easy. He continued to score but slowly he started to go down. Now he is fresh and is a new Vardy. He presses a lot, works very hard and scored," Ranieri said. 
Vardy, whose volleyed strike on Tuesday even won the admiration of the vanquished Liverpool manager, Jürgen Klopp, is not the only one rested. Leicester's loss to Tottenham in the FA Cup third round meant a three-day pass at home for the squad last weekend, the benefits of which could be seen in another relentless display against Liverpool, one of only two teams to have beaten them in the league this season. The other, Arsenal, are next after City, a run of fixtures that will go some way to defining the season of all three clubs. 
There is a sense in which ignorance is Leicester's secret. Here is a group crossing a landscape never previously negotiated, who had no expectation of battling it out at the vanguard of the Premier League. They are swinging away free of the burden that accompanies teams for whom winning stuff is an obligation. Ranieri is thus not managing expectation but steering his players away from it.
Every game is an adventure and each fixture is played as if it were the last. "In training sessions I saw my players refreshed," Ranieri said. "After Christmas we were a little tired but now they're getting better. Now I'm curious because on Saturday we have to run, run, run a lot. Against City it will be another tough match but it was important to start this month well. For me it's important to see my players fight and try to win.
"Sooner or later we'll lose a match but that's not important. What's important is how we lose. If there is a great goal from an opponent, well done – but we have to fight. If Man City fight more than us, well done to them."
Now, remind me, why is it that we love this fella and his team so much?
Reuse content