Liverpool's owners should be at Anfield more often
It is a sad state of affairs that it is viewed as a story when Liverpool's owners, the guardians of the club, decide to attend a game. Yet there they were: John W. Henry, who'd flown in from Boston with his wife Linda Pizzuti, and Beverley Hills based chairman Tom Werner, who'd travelled a even further, to witness Liverpool play for the first time since February.
Their presence is a reminder that day to day, week to week, month to month, Liverpool is not run from the very top. Fenway Sports Group have undoubtedly moved Liverpool into a better financial place since taking control of the club nearly five years ago. They see the £114million Main Stand regeneration of Anfield as proof of their commitment. Yet Liverpool requires more than dollars and pounds. It needs care, decisive stewardship and most of all, absolute attention.
Liverpool 1 Bournemouth 0 player ratings
Liverpool 1 Bournemouth 0 player ratings
1/24 LIVERPOOL: Simon Mignolet

The goalkeeper didn't have much to do in the first half, but did well when called into action later on. 6

2/24 Nathaniel Clyne

Defended well while being heavily involved in Liverpool's attack down the right flank and caused Gradel problems as the game went on. 7

Getty Images

3/24 Martin Skrtel

Was commanding in defence and also helped provide long-range crosses to help in attacks but could have given away a penalty in the second half. 6

PA

4/24 Dejan Lovren

Didn't show enough strength to stop Elphick from heading in the opener, but was saved when the goal was ruled out. But he defended well otherwise although he wasn't called into action much later. 6

EPA

5/24 Joe Gomez

Did well on his home debut and looked assured at left-back although he did get a yellow card. 7

Reuters

6/24 Jordan Henderson

Set up Benteke's goal with his deep cross, and also worked hard to clear danger in the midfield areas. 7

PA

7/24 James Milner

His Premier League experience showed as he remained calm while dealing with loose balls while linking up well with Coutinho and those around him. 6

PA

8/24 Jordon Ibe

Demonstrated good pace down the left flank and was a real threat for the home side when they went forwards. 6

PA

9/24 Philippe Coutinho

Was Liverpool's most creative force, finding small pockets of space and using it to make key passes – both long and short – to his team-mates. 7

AFP/Getty Images

10/24 Adam Lallana

Displayed a good work rate but couldn't impact the game and assert his dominance in midfield. 5

11/24 Christian Benteke

Scored his first goal for Liverpool and provided a strong presence up front, hitting the bar late on. 8

Getty Images

12/24 From the bench: Roberto Firmino

Showed off his pace and fancy footwork after coming on as a substitute but couldn't impact the game. 5

PA

13/24 BOURNEMOUTH: Artur Boruc

Could not keep Benteke's strike out, arguably because he was distracted by Coutinho, but wasn't tested too much apart from that one moment. 5

Reuters

14/24 Simon Francis

Made some good clearances and dealt with Liverpool's threat down the right flank well. 6

Getty Images

15/24 Tommy Elphick

Out-jumped Lovren to score what should have been the opener and linked up well with Cook. 6

EPA

16/24 Steve Cook

Wasn't tested as much and also proved dangerous in set pieces. 6

PA

17/24 Charlie Daniels

Dealt with balls down the left flank well but Clyne increasingly caused him problems as the game went on. However, he did well against Liverpool. 7

Getty Images

18/24 Andrew Surman

Made some key blocks in midfield but Coutinho's pace caused him issues at times. Helped go on the attack when Bournemouth ventured forwards. 6

Reuters

19/24 Eunan O'Kane

Was shown a yellow card for his foul on Coutinho as Brazilian started running the show from midfield but protected the defence well enough. 6

PA

20/24 Matt Ritchie

Took several shots at goal and could have restored parity. Grew into the game as the second half wore on. 6

Reuters

21/24 Max Gradel

Looked good early on but struggled with his defensive duties as Clyne caused him issues. 5

Reuters

22/24 Joshua King

Was lively early on and helped with his defensive duties too but was taken off as he failed to partner well with Wilson. 5

EPA

23/24 Callum Wilson

Initially caused the home side problems with his pace, but increasingly became ineffective as he dropped further back. 5

Reuters

24/24 From the bench: Lee Tomlin

Made his Premier League and Bournemouth debut and got involved in some late attacks by Bournemouth but couldn't be the difference and eventually got booked. 5

Getty Images
Henry also owns Boston Red Sox, a baseball franchise currently in turmoil and fixed to the bottom of the Eastern standings. Last month, president Larry Luccinho resigned and although Henry has built up enough good will by delivering three World Series, frustration is building with fans demanding changes that will dramatically improve performance and inevitably cost lots of money
Henry has spent much of 2015 also trying to save the Boston Globe, a regional institution, which has been awarded 23 Pulitzer Prizes since 1966 but in the last decade, like many newspapers, has suffered.
It is a wonder how he finds the time for it all.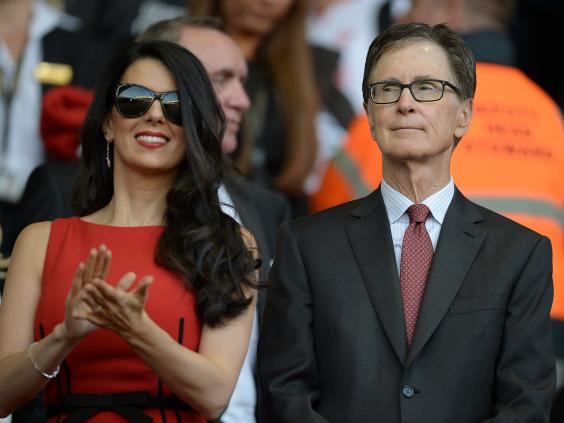 Bournemouth's survival will chances will be greater with consistent selection
Contrary to perception, Eddie Howe's Bournemouth is not the youngest of teams, with an average age of 26. His defence is the same one that sealed promotion from League One in 2013, one that has grown together since Howe's return to the south coast. Like Sean Dyche at Burnley last season, Howe recognises the virtues of maintaining faith with the players that got him into the Premier League in the first place. Howe will hope that Bournemouth's outcome this year will be different to that of his former club. Here, the trust between Bournemouth's players was more evident than Liverpool's
It's fine to have a right footed player at left-back
The last time Liverpool fielded four or more home debutants was 16 years ago when recently promoted Watford left Merseyside as victors thanks to Tommy Mooney's scrambled winner in the second game of the season.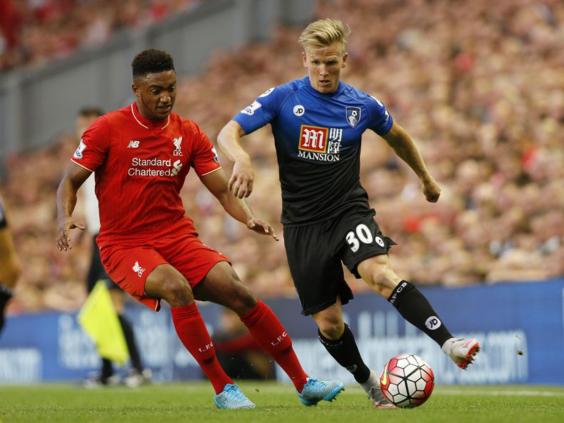 It is doubtful Liverpool's newcomers were aware about this warning from history as Bournemouth began vibrantly, dominating the first 20 minutes of each half and Anfield not familiar with a reshaped team to really know whether they'd be confident enough to see the difficult periods out.
Despite Bournemouth's possession, Liverpool were not found to be stretched defensively in the way they have been in each of the three seasons under Brendan Rodgers.
Although Matt Ritchie – Bournemouth's most enterprising player – tested Joe Gomez – a teenager playing for the first time at Anfield – it helped Liverpool having a right footed player at left back. Competitive teams of Liverpool's past have been more secure with Jamie Carragher and Jon Flanagan similarly operating out of position, like Gomez.
Christian Benteke will occupy the minds of at least two defenders in a way Mario Balotelli never did
Liverpool were far from cohesive and Christian Benteke spent too much time wondering where the support from his midfield was after winning his aerial battles with Tommy Elphick and Steve Cook.
Yet aside from his goal, the Belgian offered Liverpool a focal point. Moreover, he troubled the opponents around him and was rarely found to be standing still.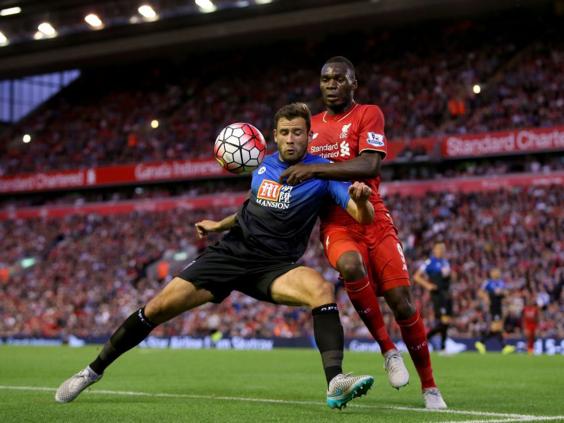 Alberto Moreno might be a better winger than a left-back
In a five minute appearance as a substitute, the Spaniard contributed more than he did in the second half of last season. The Spaniard has a tendency to run in straight lines. On the counter attack when Liverpool require an outlet, this could be an asset.