Liverpool have achieved 'all of their objectives' this summer as the Reds turn their attentions towards winning the Premier League, says chief executive Ian Ayre.
Seven new players, including £32.5m striker Christian Benteke and £29.5m forward Roberto Firmino, have arrived at Anfield this summer as Brendan Rodgers attempts to put a decidedly poor season behind him.
The Reds stuttered for much of the campaign, losing in the semi-finals of both the Capital One Cup and FA Cup, before finishing sixth in the Premier League, 25 points behind eventual champions Chelsea.
Speaking ahead of the season opener against Stoke City this weekend, Ayre told Sky Sports: "We set out a plan with Brendan at the start of the summer, and the objectives the manager wanted to achieve.
"We've achieved all of them. So we are very pleased with how the summer has gone and it's been kind to us this year.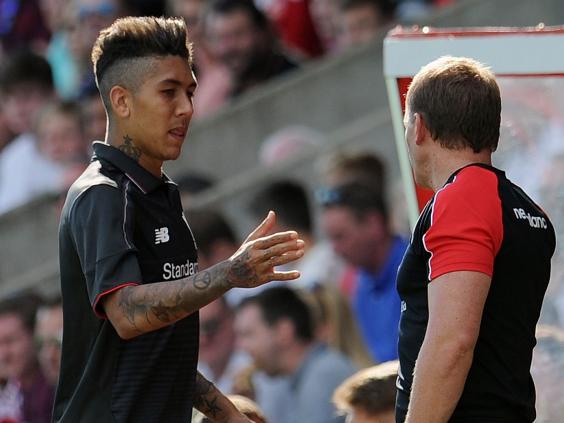 "It's interesting because we don't do anything differently, but sometimes the cards fall in your favour, and sometimes they don't."
The Anfield chief also believes the stadium redevelopment, which will see the iconic ground's capacity rise to just under 60,000, will make them contenders in years to come.
Anfield reconstruction in pictures
"The stadium is vital to the health of the club and we want to compete at the highest level," he added.
"And if you look at revenue at clubs, match-day revenues are important, as well as the mix of commercial and media.
"If you look at Arsenal as an example, after building the Emirates, they generate around 40 per cent of revenue on match day and we generate nearly 20 per cent."
Reuse content