Liverpool have launched a medical investigation into why Daniel Sturridge has now sustained nine injuries to the same left thigh during his near 10-year career in football.
Manager Brendan Rodgers was deeply disappointed to learn that the 25-year-old will play no more football this year after what he described "quite an innocuous action... when he just flicked the ball" in a training session on Tuesday. He has now asked his medical team to compile a report on the entire history of the injury.
There is only a minimal tear to the thigh, which is slightly lower down than the area of the muscle that he injured on England duty in September, and an operation does not appear to be needed. Rodgers has spoken briefly with the forward, who is understood to be deeply disappointed by the new injury setback. The two will talk at length on Friday. "It wasn't a shot or anything that looked serious [which caused the tear,]" Rodgers said. "But obviously he felt the pain and then when the medical team told me the next day after the scan it was disappointing."
Rodgers may need to go into the transfer market in January, or bring forward Divock Origi's arrival from Lille – to whom they have loaned back the 19-year-old after signing him last summer.  
"At this moment in time it's within the squad because that's the players we have available," Rodgers said to the question of whether Liverpool would buy in January. "It would present an opportunity to the guys who have maybe been on the sidelines for quite a while. We can't worry about what we had last season or what we have lost.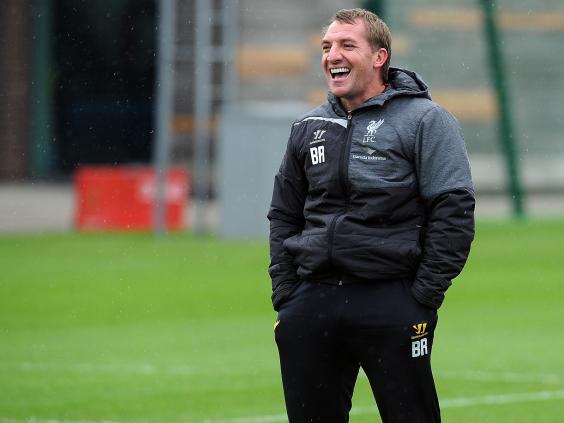 "We have to look at the players we have. We have an exciting period of games coming up. We want to ensure we go back to our basics and be really hard to beat and be strong and aggressive. We want to make an impact in front of goal, now there's an opportunity for some players who didn't think they'd get a chance."
Asked if players sometimes had to play through the pain, he said: "[Since] that's his ninth injury on that thigh from previous clubs and here, there is an issue there somewhere. Most players you'll find want to play through an injury to get onto the field. Very few go out there and are 100 per cent. Obviously that's what you do. Now we just have to concentrate and focus on the players we do have. Though of course it's hugely disappointing to lose a player of that quality."
Liverpool have scored a mere 14 Premier League goals this season and seem a shadow of the last campaign's swashbuckling side. Mario Balotelli, Fabio Borini and Rickie Lambert have failed to find the net between them in 888 minutes in the Premier League. Sturridge contributed to concerns about his physiology when he suggested he had hereditary muscular problems. "Maybe it's my body type, maybe it's hereditary," he said earlier this month. "Both my uncles had injuries, and my dad had  them as well."
Reuse content