Dirk Kuyt believes his former Liverpool team mate Steven Gerrard will reject the easy option of a lucrative career in television punditry and focus, instead, on following his ambition of one day becoming manager at Anfield.
The veteran Dutch forward was fulsome in his praise for Gerrard after playing for his current club Feyenoord in the midweek Europa League defeat at Manchester United, describing the former Liverpool captain as the greatest player with whom he had played.
And having shared a dressing room with Gerrard for six seasons on Merseyside, Kuyt has no doubts where his post-playing career will take him and just how successful he will be.
"I don't think he needs much more money but he loves the game too much not to go into management," said Kuyt. "He loves it.
"He was always involved in football. Obviously he played for so long but he was always watching the Champions League games, other games, he knew a lot even about Dutch football. He was really interested in football. I can't see him not being involved in the game.
"I haven't spoken to him yet but I have heard he wants to be a manager in the future and I think he will be a great one.
"He was always involved in tactics and styles. He was never just watching the Premier League or the Champions League, sometimes the Dutch games, other leagues, he was interested in many things.
"That's why I can't see him not being involved in football. A lot of the players are analysing the games on TV – that's the easy way like Carra (Jamie Carragher) does. But to be a manager is a big thing, but I think he would be good at it."
Gerrard, at 36, is only two months older than Kuyt, who is still a key player with the Dutch club, and this week turned down the opportunity to start his managerial career with struggling League One side MK Dons.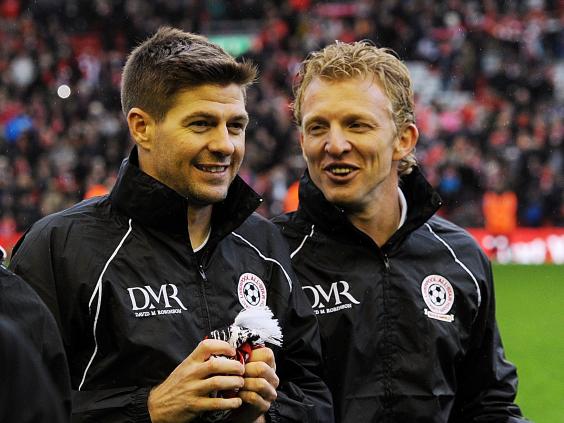 But the suggestion that Gerrard will return to Anfield in a coaching capacity, now that he has officially announced his retirement from playing, continues to gain momentum. Manager Jurgen Klopp has refused to discuss the speculation but Kuyt has no doubt that such a move would be beneficial for all parties.
"I think he could be a really good addition to the club and to Klopp himself," said Kuyt. "He knows Liverpool, he knows the players, he knows what you have to demand from a Liverpool player and if he is willing to work with Klopp, I think it would be great.
"I can't see anyone who would not have respect for Steven Gerrard. That is a huge thing in his favour. He knows the game. When he is speaking about football, you accept what he says. He could easily manage abroad but his dream will be to be manager of Liverpool but he can handle the game overseas as well."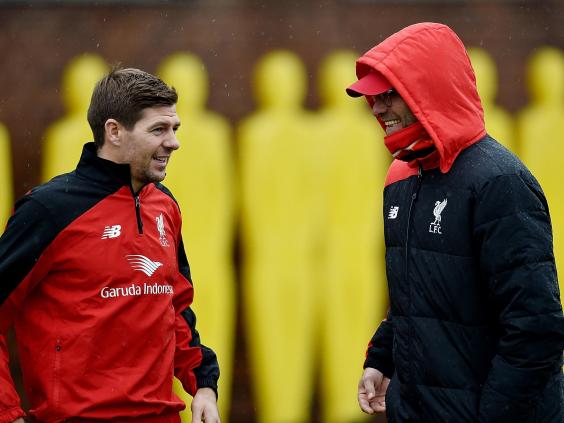 As for the question of Gerrard's potential man-management technique in the future, Kuyt is more circumspect although his respect for Gerrard clearly leads him to believe the former England midfielder will succeed.
"It's difficult to say. I played for 10 years with my current manager at Feyenoord, Giovanni van Bronckhorst, and it's strange having played with him to see him as a manager, but he is doing so well," said Kuyt.
"I think Stevie can be a particularly good guy – not too much shouting to the players but the words or advice he would give to the players would count."
Reuse content