Brendan Rodgers has denied that Roberto Firmino is a direct replacement for Raheem Sterling as he prepares his Liverpool squad for a friendly against Brisbane Roar.
The club face their first match since the dust has settled on Sterling's £49m to Manchester City and the Liverpool manager appears eager to focus on the talents he has rather than those he's lost.
Whilst fans have been disappointed to see a player of Sterling's talents depart the club, there is excitement over those who've arrived; None more so than Firmino, who cost £29m to bring in from Hoffenheim. However, they should not expect the Brazil international to be a direct replacement.
"It's not so much [about] a direct replacement for Raheem, it's just about improving the squad," said Rodgers when asked about plugging the gap.
"We've brought in a number of really good players and you add that to what we've already got and the balance in the team looks strong. There's not a need, I didn't feel, for a direct replacement for Raheem."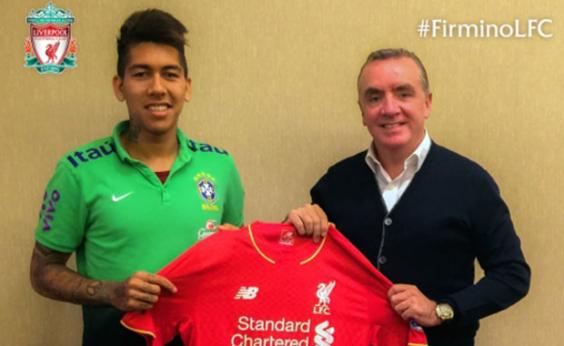 Liverpool take on Brisbane Roar on Friday, with the match kicking off at 9.45am BST. It will provide an opportunity for Rodgers to continue analysing and testing his refreshed squad. On Tuesday the Reds beat Thai All-Stars 4-0, with Adam Bogdan, Joe Gomez, Danny Ings, James Milner, Nathaniel Clyne and Divock Origi all featuring.
"I've been particularly pleased with the players we've brought in - their profiles fit how we want to work," said Rodgers. "Add that to the players we've already got, we can have a very, very good season. But we're under no illusions - it's going to be difficult. We go into this season and expect to do well because of the type of mentality we have."

Liverpool fans hoping to get a look at Firmino in action will have to wait however, with the Brazilian given an extended break due to his Copa America commitments. However, Rodgers believes he'll be worth the wait.
"The flexibility of the player is important," Rodgers told LFC. "He's an outstanding talent. He's got a wonderful touch and appreciation for the game, but the key when you watch him is the determination, how hard he works. So he can play on either one of the sides, he can play through the middle, or he can play in behind. He's accustomed to European football so that should make the transition a little bit easier for him. But he's a talented player who wants to score a goal."
Reuse content