For six months Brendan Rodgers was a footballing non-person.
The time after his sacking by Reading in 2009 was marked by little humiliations like being asked to leave the car park at Nottingham Forest, where he had gone to watch his son, Anton, play for Chelsea's youth team because he did not "represent anybody". Without them, he might not have become the manager he is. The man who rebuilt Swansea and Liverpool first had to rebuild himself.
"People say: 'what's your success?'," he reflected. "The word for me is failure. That's how you succeed. Whatever way you dress it up, it is something that hasn't worked. For the first time in my life I felt I had failed at Reading.
"I probably read the script wrongly, thinking I had three years when what I got was 20 games. I had a choice; I either disappeared and became an academy director – which I had been before – or I show character and perseverance and go again.
"Thankfully, I was able to do that. I have certainly not had it presented to me. I found out the hard way," he said, pointing out that since he had no playing career to speak of, the options available to him were limited. The media would not be interested, he would not be asked to become a club ambassador. No chairman would hire him because of who he was.
"I respect former players who get that opportunity but I had to go down a different trail. I suppose that fear of failure is what drives me on."
No manager ever forgets the day they were sacked. "It was 16 December, 5pm on a Wednesday." Rodgers had no inkling of what was to come. Reading had just drawn at home to Scunthorpe, they were two places and three points above the relegation zone but there had been no rumours that he might go, although the chief executive, Nigel Howe, was probably keener on a change than the chairman, John Madejski.
Rodgers was called and asked if he could come to the stadium. He asked if the meeting could wait until tomorrow. It could not. "My first thought when I got the news was to ring my family to make sure they knew first," said Rodgers. "My objective then, because for the first time in my life I was out of work and out of football, was to make sure it did not spoil Christmas for my family.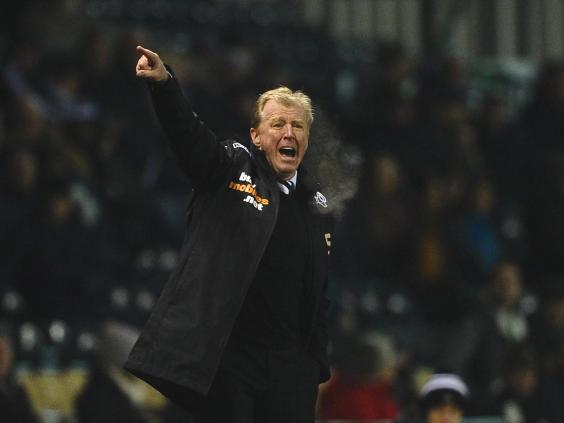 "I went to Dubai to reflect for 10 days and started to write in the sunshine about my experience – how it could have been different, what I could improve, what I should take into my next job.
"My mother died on 3 February. So I was out there, out of work and now had the two biggest voids in my life – the loss of my mother and football. I was recovering mentally and decided to go to the gym, get myself fit and then start writing to a few clubs to see if I could get a job – or even an interview for a job. I didn't get anything.
"I wrote to three clubs – two in the Championship and one in League One. I received a reply from two. I didn't get an interview. My managerial career was over before it had started. I probably thought I'd have to go back into the coaching game again for a couple of years just to get my name back."
There were some who helped – Steve McClaren invited Rodgers to Twente Enschede's training camp, which was in lockdown as they prepared for the game that would win them the Eredivisie title. There were some who didn't.
He decided he would be more ruthless, less patient. At Reading he had given his players runs of five, six, seven games to prove themselves. It hadn't worked. If he got another job, Rodgers would demand quicker results.
"How it all worked out was that I was sitting in McDonald's one day with my two children and I got a call saying Swansea were keen to speak to me and on the Friday of that week I became their manager. That took six months."
Reuse content