Brendan Rodgers has revealed that he was "bitterly disappointed" to miss out on signing Alexis Sanchez, who will face his Liverpool side as an Arsenal player.
Rodgers tried to sign the Chilean forward in the summer as a replacement for Luis Suarez, who effectively took his place at Barcelona. Sanchez chose Arsenal instead and has already scored 14 goals for them. Meanwhile, Liverpool have desperately missed a striker with his pace and movement, and are nowhere near the attacking force they were last season.
Rodgers, who was in a cranky mood with the media on Friday, admitted just how important Sanchez would have been to his side, and how diminished they are without anyone like him to replace Suarez's relentless running and imagination. "If you look at how I ask the teams to play it is critical," Rodgers said, "not just with the ball but the intensity with the pressing.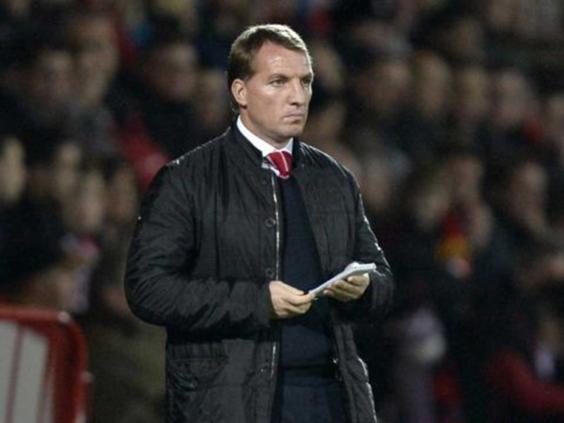 "Sanchez was identified for us as someone who would have been a key signing and really just a roll on to what we had with Luis Suarez. So to not get him was obviously bitterly disappointing, but once he was gone that was it. We just had to focus on what we had."
Arsène Wenger, the Arsenal manager, admitted he was briefly worried that Liverpool might have signed Sanchez. "It could happen," Wenger said. "There were some other clubs that were in for him as well. I thought Liverpool was a serious candidate because they had Suarez going [to Barcelona], so you could think that's an easy way to do the deal. But at the end of the day, the player always has the decision."
Wenger started his pursuit of Sanchez in late May, met his agent in Brazil during the World Cup, and was delighted that the player eventually chose the Emirates over Anfield.
"He came out from a period where he maybe didn't have the number of games he wanted at Barcelona," Wenger said. "I tried to convince him we would help him to develop the quality of his game, that the way we play football would suit him, and that's why I think he has chosen us in the end."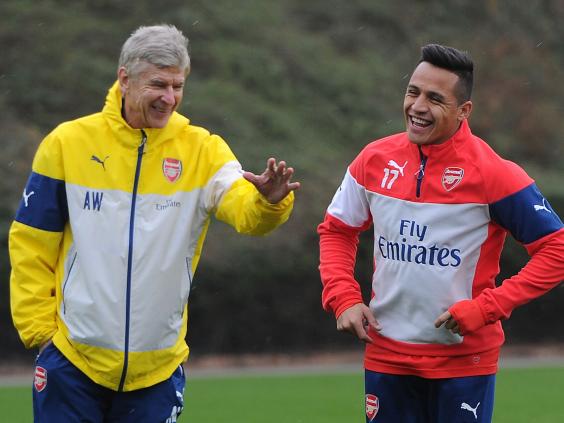 Arsenal had spent the previous summer trying and failing to sign Suarez but now they have the next best thing. "They have similarities," Wenger said. "They are South Americans, they are provoking players, they go with the ball. They are very determined as well, both of them. They have plenty of similar attitudes."
That similarity is the crux of issue, and why Liverpool were so frustrated to miss out on Sanchez. Rodgers described in detail how, with Daniel Sturridge injured, the lack of such a mobile striker  had forced his team to play deeper, inhibiting their goal threat.
"Since Sturridge's injury, everyone who knows football should be able to see that our game has become much deeper because of personnel," he said. "Having that pace in the central area of the field allows you to press, and it means your game can be much more aggressive. If you are winning it higher up the field, 25 to 30 metres from goal, you are going to create more chances."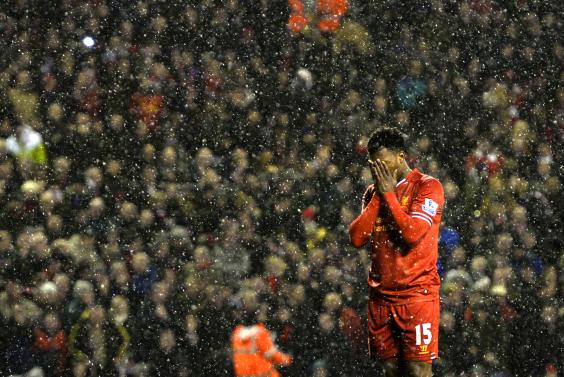 Neither Mario Balotelli nor Rickie Lambert has been able to fulfil the same role. "We brought in Balotelli, who has had an opportunity to play in that role but that isn't his game," Rodgers added. "Big Rickie was brought here for a reason and a purpose and he has great qualities but that isn't what he does. When you don't press high up the field, then your starting position is much deeper and you cannot break at break-neck speed."
Using Raheem Sterling through the middle against Bournemouth in the League Cup in midweek allowed Liverpool to play like that again. At Anfield tomorrow, they will face the man who could have done so much for them this year.
Reuse content