There could be a famous face watching Liverpool v Chelsea on Saturday with rumours growing that Hollywood A-lister Brad Pitt is planning a trip to Anfield for the crunch Premier League clash.
The two clubs will lock horns for the first time since last season's encounter, which saw Steven Gerrard's infamous slip hand Demba Ba the chance to score and trigger Liverpool's end-of-season collapse that saw the Premier League title slip from their grasp.
Star of new film Fury Pitt, who is believed to be a Liverpool fan, is rumoured to be in the city this weekend after the Liverpool Echo reported a media source said he would be taking his children to the game.
It's unknown whether his wife, actress Angelina Jolie, will also attend.
Liverpool injury list
Liverpool injury list
1/5 Adam Lallana

Replaced against Manchester United after picking up a groin problem, missed the game against Arsenal and is unlikely to return against Blackburn.

Getty Images

2/5 Jordan Ibe

The promising youngster has been out with a knee injury but returned to light training last month.

3/5 Brad Jones

A thigh injury forced the goalkeeper off on Boxing Day last year with no return date set.

GETTY IMAGES

4/5 Jon Flanagan

Hurt during pre-season, the defender is still yet to feature this season. Training is becoming more intensive for the 22-year-old and he played a small cameo in the Steven Gerrard charity game at Anfield.

5/5 Mario Balotelli

Missed the game against Arsenal but could be fit against Blackburn after training with the first team.

GETTY IMAGES
Their son Maddox was taken to Liverpool's Alder Hey Children's Hospital when he fell ill in 2002, when Jolie was in North Wales filming Tomb Raider. Pitt has also been questioned in the past if he does support Liverpool, to which he answered: "I have some friends who are very close to Liverpool, so if I went another way I might be disowned."
Video: Premier League preview
The couple, dubbed 'Brangelina', also have ties with the city with Jolie's stunt double and friend Eunice Huthart coming from Liverpool, and they have also donated £50,000 to the same children's hospital where Maddox was treated to aid building a new cancer unit.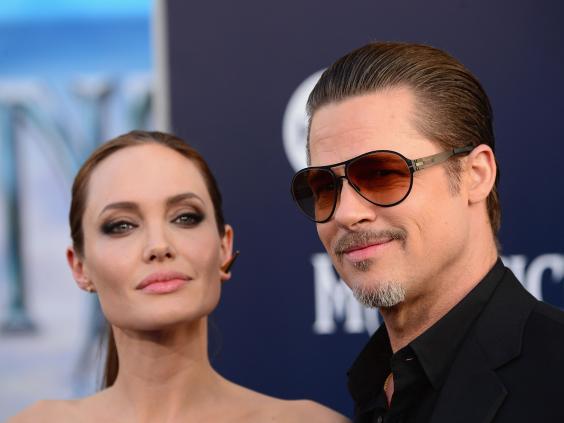 However, Pitt would not be the first Hollywood star to attend Anfield. Previously, Samuel L Jackson, Mike Myers and Kim Cattrall – who was born in Liverpool – have all been spotted cheering on the Reds, who will be desperate for a victory in order to put to bed the memories of last season's 2-0 defeat.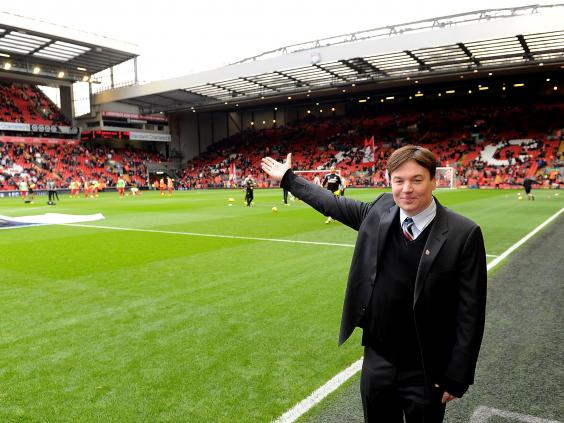 Myers revealed that his childhood home replicated a shrine to the Premier League club
"I'm so thrilled to be here, I cannot even believe it," said Myers when visiting Anfield to see Liverpool defeat Fulham.
"I'm normally really chatty but I'm speechless right now. I'm even starstruck by Anfield, the pitch. I didn't even want to look at it - I was a little afraid."