The Liverpool defender Kolo Touré has said that Chelsea have the talent in their side to emulate the unbeaten record of the Arsenal title-winning team of 2003-2004 he played in – but questioned whether they have the mentality to go through 38 league games without defeat.
Touré, 33, was the outstanding player for Liverpool as they went down 1-0 to Real Madrid in the Bernabeu in the Champions League on Tuesday. One of a number of fringe players preferred by Brendan Rodgers for the game, Touré has given his manager something to consider ahead of the visit of Chelsea to Anfield on Saturday – their first meeting since Jose Mourinho's side put paid to Liverpool's title ambitions last season.
Still unbeaten in the league, Chelsea, who played Maribor in the Champions League last night, have one day fewer to recover. Touré said that emulating Arsenal's "Invincibles" was not impossible but that it took a certain mental fortitude to go through an entire season unbeaten. "They [Chelsea] have a good team," he said. "With the squad they have of course they can do it, but it's not the only quality [you need].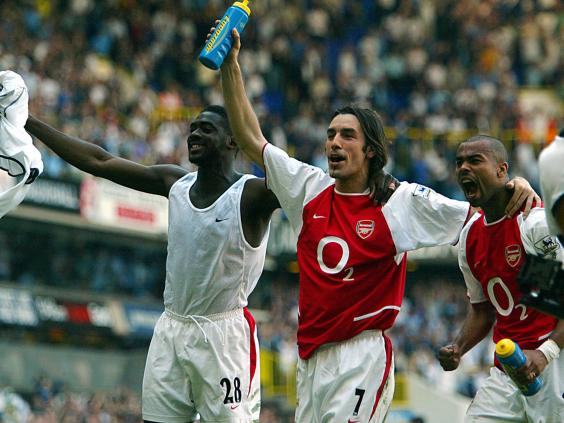 "It is about mentality. Every game is challenging and sometimes things don't go well for you but you need to be able to come back and carry on fighting. The season has just started. We will see."
With just one win in their last five games in all competitions, Rodgers' side need a victory at Anfield. It would also go a long way to justifying the manager's decision to rest seven players from his starting XI for the trip to Madrid. The Liverpool manager claimed vindication for his approach after the game, a narrow defeat, and a win over Chelsea would underline that point. He has been explicit that a Premier League top four place is his priority this season.
Video: Premier League preview 
There is no likelihood of Uefa pursuing any charge against Liverpool for fielding a weakened team. Rodgers recognised that it would be a controversial decision, and one that might even damage his standing within European football, but felt that he had to prioritise the fitness of his players for Saturday's game above all else.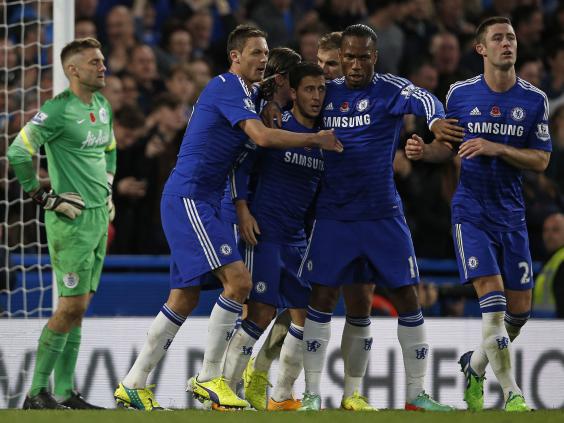 Touré said that he was ready to play against Chelsea if called upon and that the performance had proved Liverpool have strength in depth. "Every game for Liverpool you want to win and Chelsea are playing well now. When you play at home in a game like that it is going to be two attacking teams. Chelsea attack and Liverpool attack as well. I think you are going to see a great game. We want to win.
"This season they [Chelsea] will attack – with the players they have they can't defend [all the time]. I think they will just try to score goal and we will try to score goals. It's going to be a great game, definitely. [It is a] very important game when you think what they did to us last season, that cost us the league and now we have the chance to beat them. I can't wait for that, honestly."
Touré added that the fact that many had written off Rodgers' side for the Madrid game had affected the players selected. "That gave motivation. When you don't play a lot and the manager gives you a chance to show what you have got, you give everything. We gave everything we have got and that is the way we need to play. We showed to the manager it doesn't matter which player he plays, we will fight. That's really important."