It is the smile which plays across Jordan Henderson's face, as much as the answer he gives, which tells the story of working life under Jürgen Klopp.
The 26-year-old has just revealed the tenor of a discreet discussion he and Klopp had in the aftermath of Liverpool's win at Stamford Bridge last month when, despite arcing a 30-yard goal into the top corner of Thibaut Courtois' net, he was picked up on where he could have done better in the game. So where might these little conversations, take place? Did Klopp sometimes pounce in the dressing room?  "It can be whenever he likes," Henderson replies, with the knowing grin. "It could be in the dressing room straight after a game…" 
This does not seem dissimilar to the legendary Rafael Benitez chat with Fernando Torres, in which the forward's potential technical improvements were pointed out in the immediate aftermath of a hat-trick. Yet Henderson seems to suggest that the players actually like the way that their manager can be in their ears at any time, or anywhere.
"Individuals are different," he says. "He knows everyone, how they react and how to get the best from them. When I spoke to him after that [Chelsea] game it was more about what I needed to improve on and the things I could have done better in the game… It's not about the things that you did well, it's about the things you didn't do so well and what you need to improve on for the next game."
He is reaching to the core of what makes Klopp so unusual as a manager: that capacity to retain a professional distance, preventing his players ever from feeling entirely relaxed, whilst pouring such energy into the effort that, from the outside, he seems to be at the hub of the Liverpool collective.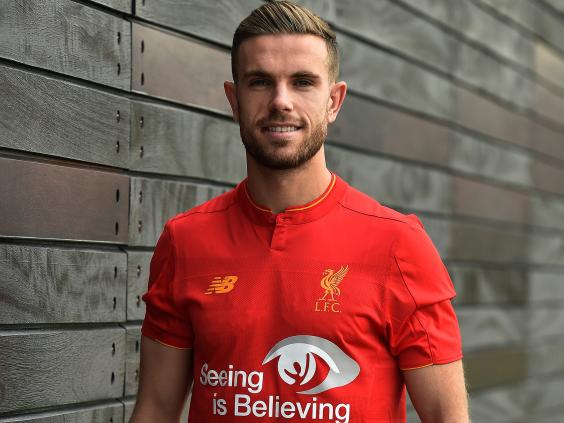 Of course, that balance is far easier to accomplish when your decisions prove judicious. Henderson has been the subject of a substantial one – a re-location this season into the No 6 deep-lying midfielder player who sits and shields the defence while others do their press. In a Premier League landscape occupied by two managers who played that role and now preach it – Pep Guardiola and Ronald Koeman – it certainly seems de rigeur.
It has worked more than many expected for Henderson. The new role requires a strong defensive aspect and he has demonstrated that capacity. But it also means that he has more time to receive and distribute the ball than in the past. That has helped his game. There have been times in the past few years when the midfielder has lacked control in possession. Now, there seems to be more poise and calm.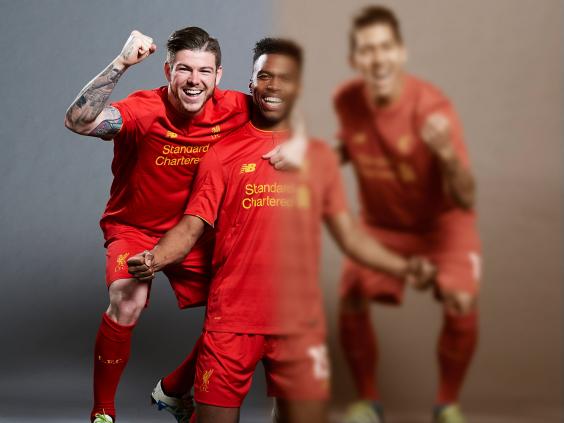 He has developed in other ways. The captaincy took time to grow on Henderson when he was asked to fill the mighty boots of Steven Gerrard 18 months ago but the 26-year-old who sits down to talk in a quiet upstairs office at Melwood has cast off the slightly gauche demeanour which made some doubt his ability to lead. He can discuss Jose Mourinho's gamesmanship in a way that is engaging, without conveying any disrespect which might hand United extra motivation on Monday night.
He has also been an impressive and articulate ambassador for 'Seeing is Believing' - the charity initiative tackle preventable blindness across the globe, which Liverpool's principal sponsor Standard Chartered has established.
You will get criticised, you will get praised - that's the way football goes. I've learned over a few years now that it can change within an instant.
It is also as an England captain that he speaks – a development which had seemed unlikely at points in the recent years, when some of the doubts raised about him seemed highly personal. It was Sir Alex Ferguson who questioned the 24-year-old's "gait" in his autobiography.
"You still hear it now and again," he says of the criticism. "But I wouldn't go looking for it. I wouldn't go reading it or watching what's said about me on the TV. It's not about how much you hear. It's about how you deal with it. It's about what you think. It's about what the players think inside the dressing room. No-one else can affect that really. It's about being focused on what you want to achieve. That's all I do. You will get criticised, you will get praised - that's the way football goes. I've learned over a few years now that it can change within an instant. You have to try and stay consistent. Whether you win or lose, you need to stay on a level platform. Not get too carried away when you win, not get too down when you lose. Just focus on the next game and what you need to do.  You give everything, sometimes you win, sometimes you lose, but you always have to move on quickly. Nothing else around me can affect me."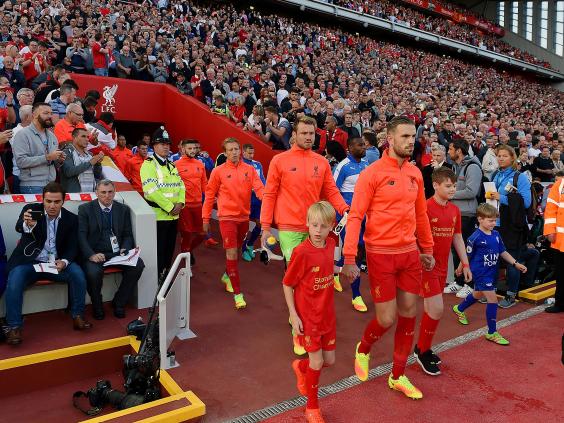 He will need that calm tonight. Gerrard famously signed off against United with a red card and Henderson is on four yellows. One more will see him receive a one match ban. He has also been playing United for long enough to know that Liverpool's recent record against them has not been the best. The Old Trafford club have won the last four league meetings between the sides. Last season's blistering Europa League win for Liverpool at Anfield was an exception to the recent rule.
Could the challenge this time entail Mourinho looking to spoil the game, as he did when he brought Chelsea to Anfield in 2014? The long pause before Henderson answers suggests that Liverpool have been discussing this behind closed doors.
"They could do," he says, eventually. "But it's up to him, isn't it? When we played them in the Europa League last season, we had them on the back foot because we had good momentum. We dominated the game and they never got off the back foot. But coming to spoil a game? I'm not sure. It's for Jose to do whatever he wants, really. He'll do whatever he think he needs to in order to win the game. We will just be prepared for whatever is thrown at us. We'll play as we have been."
Absorbing what the manager wants has evidently been more important than planning what he, as captain, will say to the players. "I haven't thought about [my words to them], no," he says. "The manager will obviously say what he wants to and that is the main thing. I have to think about what the manager wants us to do." The consequences of not doing so will include a quiet word with Klopp, somewhere or other.
Jordan Henderson and Liverpool FC are supporting Standard Chartered's Seeing Is Believing charity initiative, which helps the 285 million people around the world who suffer from preventable blindness. For more information or to donate, visit www.sc.com
Reuse content