Liverpool manager Jurgen Klopp today described Sir Alex Ferguson as "the John Lennon of football" and arguably greatest of all-time, in a press conference performance which revealed his self-confidence heading into Sunday's match with Louis van Gaal's Manchester United.
Some Liverpool managers would have steered away from heaping praise on the former manager of the club's greatest foe but Klopp - who has never faced United in his managerial career - said that he was honoured to have met Ferguson. "It's a big moment to talk to Sir Alex," said Klopp, who revealed that he still does not know when Daniel Sturridge will be fit and available to him. "It's the best thing you can do. Maybe he is the greatest ever the John Lennon of football. Really impressive to talk to. What he did in his life as manager it is not too easy to do it again."
Ferguson said at a conference seminar in London in December that Klopp could conceivably establish Liverpool as a superior side to United. He also praised the German's "class" in defeat to Newcastle United. "What he said about me I don't know because I didn't read it," Klopp said. "I think it was positive because we had a good time together."
Klopp, who clearly has doubts about Mama Sakho's fitness to face United, was also respectful towards Louis van Gaal, but he admitted that their philosophies are very different, with Van Gaal's built around dominating possession rather than entertainment. 
"We met a few times and we had a few intensive games for sure," he said of the Dutchman. "It's a different idea of football [he has] but I would not say we have a better idea. It is another one. I think we have similar amount of possession in games. It's always about possession. I might be a bit more lively on the sidelines [too]. It's not always good and difficult to change."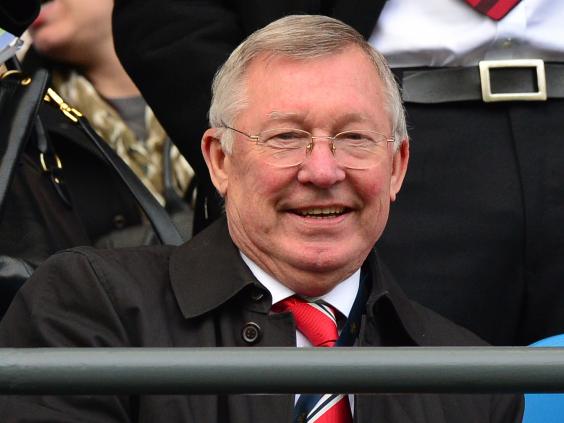 The German's only moment of pessimism came when he was asked if Sturridge would be available this weekend and if he knew when he might be fit. "No. No," Klopp said. But his articulation of the importance of playing entertaining football will certainly strike a chord with those United fans who have found Van Gaal's philosophy so turgid, causing many to leave before the end of last weekend's FA Cup third round tie against Sheffield United.
"Oh, ok," he said when asked about the importance of entertainment. "First of all, I'm a football fan and as football fan I liked to be entertained. Sometimes I need another reason to watch. It's one of the most important things. You are interested because it it's the perfect game in my opinion." 
It was the reason he was delighted by the midweek 3-3 draw with Arsenal, he said.
"Football is not the most complicated game in the world," he concluded. "A lot of people can talk about it. I like football because of the moments you enjoy – goals, challenges, headers, the atmosphere in the stadium. I want to do it as much as possible. I like derbies. It's like salt in your soup."
Reuse content