Manchester United manager Louis van Gaal has been told that he is expected to finish no lower than third in the Premier League this season, with no further substantial additions to the squad after this summer's £153.1million outlay.
United have revealed how the club's failure to qualify for European football will finally halt their commercial juggernaut, depriving the club of Champions League matchday income which now leads the club to predict that their revenue will drop £48m in the next financial year, from £433.2m to £385m.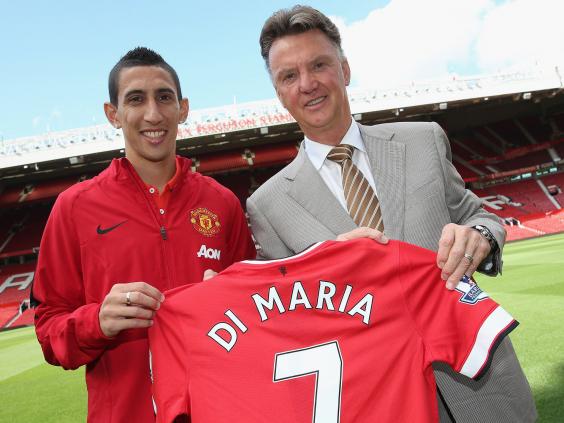 Even that £48m drop in revenue is based on United finishing third – the same Premier League target that last year's budget was based on. Executive vice chairman Ed Woodward told investment analysts in a conference call: "Our [forecast] budgets assume a third-placed finish, as is ordinarily the case," he said.
United lie 14 after the first three games of the season, with two points, five fewer than the early third-placed side, Aston Villa, and seven off top-placed Chelsea. United have indicated that they are willing to go back into the transfer market and take the calendar year spend on players towards £200m if Van Gaal still feels his squad is not strong enough. But the tone of Woodward's discussion with investors suggested that there would not be big spending in January and that it would be opportunistic.
"We don't intend to significantly increase cap-ex in January," Woodward said. "We will continue to monitor in association with Louis his view of the squad and which areas we want to strength and which areas we want to sell. The usual three in, three out is par for the course in the numbers in and out each year, typically in the summer.
"I wouldn't have expectations for January but if there is a willingness from the manager, we will engage with him and if there an opportunity, we will try and take that as we did last year with Juan Mata."
The immediate cost of David Moyes' failure was £5.2m - the figure that United have revealed in their financial results for the 2013/14 season they pay out to sack the Scotsman and his coaching staff.
The club's income continued to grow to record levels in the last financial year, despite the dire on-field performance. Though the new £53m-a-year Chevrolet kit deal does not deliver revenues until this financial year, the club still managed to deliver a £23.9m profit on the back of the improved TV deal. A one-off tax credit included in last year's accounts skewed the new profit figure. But when that is taken, the profit was shown to have grown by 20 per cent.
Woodward described United as a club on the threshold of "a new chapter in the club's history," after the summer spending.
"With Louis van Gaal at the helm as manager, and the recent signing of some of the world's leading players to further strengthen our squad, we are very excited about the future," he said.
Some clubs would be concerned by the effects of an expected £48m drop in revenue on their ability to comply with Premier League Financial Fair rules. Those rules permit a club to increase wages by a mere £4m plus any additional non-TV income.
But after a 19% lift in wages in 2013/14, United said that they expected the salary figure to drop next year, with players entitled to fewer bonuses because of the lack of European football. "We expect total wages to be down, due to the sale, retirement of players and no uplifts due to not playing in the Champions League," the club said.
Reuse content