Luke Shaw has provided an update on his injury, telling Manchester United fans he has a "long road ahead".
The England international posted the message on Instagram alongside an image showing him putting weight on the leg which was broken in two places.
Shaw is expected to be out of action for around six months but he appears to have responded well to the surgery he has undergone since suffering the horrific injury in the Champions League defeat to PSV Eindhoven.
"Long road ahead but so happy to be able to put weight on my leg again!," he wrote in the social media post.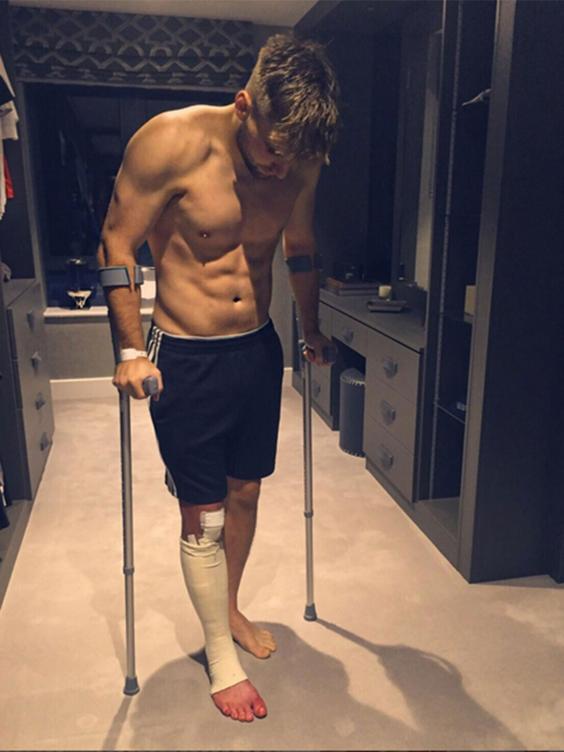 Louis van Gaal has been impressed with Shaw's attitude to his recovery, but has warned the youngster there could be setbacks along the way.
"He's at least six months out and that's depending on the development of the rehab, which you can't preview.
"You have to cope with all the things that happen in a rehab. It's six months, but mostly there's always more and then he has to be fit so it shall be very difficult.
"He knows that he has a long way to go, but the most important thing is he is mentally very strong.
"But that's now and it's fantastic to see.
"But also in his rehabilitation period he has to show that consistently and it's not easy.
"He is also 19-years-old. It's not easy but when I saw him - very strong and fantastic to see."
Manchester United are top of the Premier League following their victory over Aston Villa on Saturday.
Reuse content