Manchester City fans mocked Jose Mourinho's decision to demote Dr Eva Carniero and Jon Fearn, singing 'you're getting sacked in the morning' to their replacements.
The new-look Blues medical team, made up of Chris Hughes and Steve Hughes, rushed onto the pitch during the Premier League clash with City when Gary Cahill collided with goalkeeper Asmir Begovic.
Carniero and Fearn were famously punished for following instructions from the referee to enter the field of play to treat Eden Hazard during the 2-2 draw with Swansea last weekend.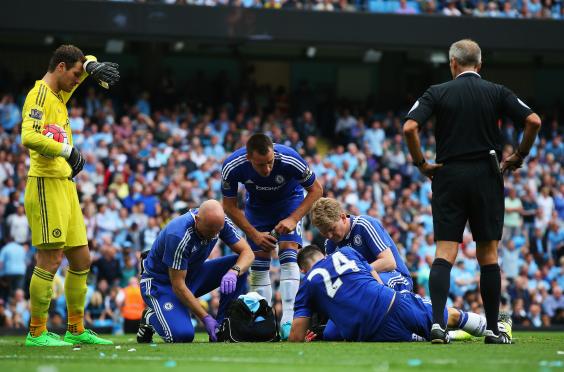 The home supporters noticed the perfect opportunity to laugh at Mourinho, who has endured a though week, by signing throughout the match: 'We love you, Eva, we do'.
When England defender Cahill fell to the floor, the Etihad crowd built up the suspense before roaring: 'You're getting sacked in the morning'. No word on whether Mourinho saw the funny side.
Reuse content