Manchester City might be back in third place in the Premier League, yet their hopes of winning the title are in their own hands.
Like Liverpool, if they win their remaining games, they'll be lifting the title just as they did back in May 2012.
Due to their Capital One Cup run City have a couple of games in hand over their rivals, but extra games are only ever good if you win them. So will City be able to make up the gap to their rivals?
We take a look at the teams Manuel Pellegrini's side must face before the season is out, see which fixtures are potential banana skins and where the points will come from.
Check out our fixture-by-fixture guide below...
Liverpool (A) 13 April
This is clearly the toughest and most crucial match City will face in the run-in. If they win all their other games and get a draw at Anfield the title will be heading to Manchester. That might cause Pellegrini to head to Merseyside contemplating a defensive attitude, despite claims to the contrary from the Chilean. Pellegrini will remember that when they set up defensively against Barcelona in the Champions League quarter-final first-leg earlier this season they got found out and lost 2-0. And keeping Liverpool's attack at bay seems a near impossible task right now. The neutrals will be hoping for all-out attack from both sides. City came from behind to win 2-1 at the Etihad earlier this season while the three previous fixtures between themselves and Liverpool ended 2-2.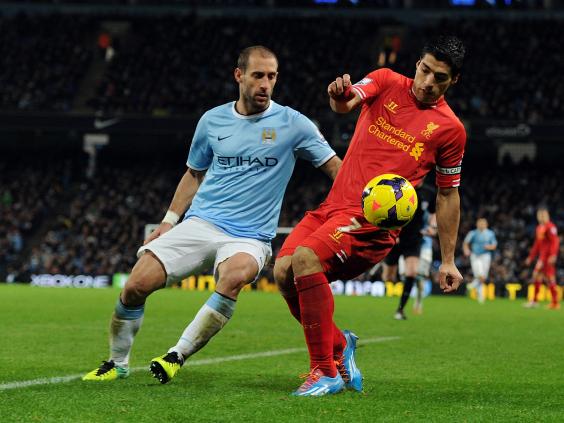 Sunderland (H) 16 April
Despite having played Liverpool in the previous fixture, the game against Sunderland might see City come up against a team even more desperate for a win. Not only are the Black Cats in serious need of points if they are to avoid the drop, they will also be seeking revenge for the Capital One Cup final defeat earlier this term. In that game Gus Poyet's team showed they could be a match for City, at least until Yaya Toure and Samir Nasri scored a couple of screamers at Wembley. Despite the most recent game going in City's favour, Sunderland are something of a bogey team. They Black Cats won 1-0 in the Premier League earlier this term and have won three of the previous six fixtures to that, losing two of them.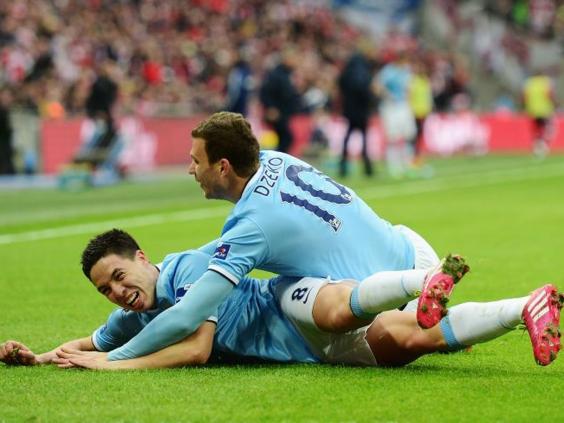 West Brom (H) 21 April
Another side at serious threat of relegation will arrive at the Etihad after Sunderland and could again prove tricky opposition. Earlier this season the Baggies nearly recorded an incredible comeback after scoring two late goals to end up just one shy of a 3-3 draw. City won the previous three fixtures to that as well so should feel confident.
Crystal Palace (A) 27 April
Yet another relegation contender to deal with, this time in the shape of Palace. As their match against Chelsea last month proved, anything is possible at this stage of the campaign and it could just involve another shock win for Tony Pulis's side. City laboured to a 1-0 win when they met earlier this term.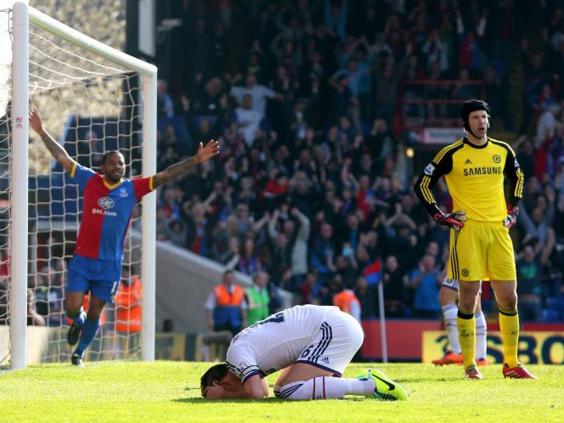 Everton (A) 3 May
Aside from the trip to Anfield, this match against Everton looks like the next toughest assignment for Pellegrini's team. The Toffees are in a fine run of form and are seriously challenging for a place among the top four; If that is still the case by the time this game comes around the fixture looks even tougher. City should be wary that Everton have won the last four meetings between the sides at Goodison Park. The match-up between the teams earlier this season ended 3-1 in City's favour.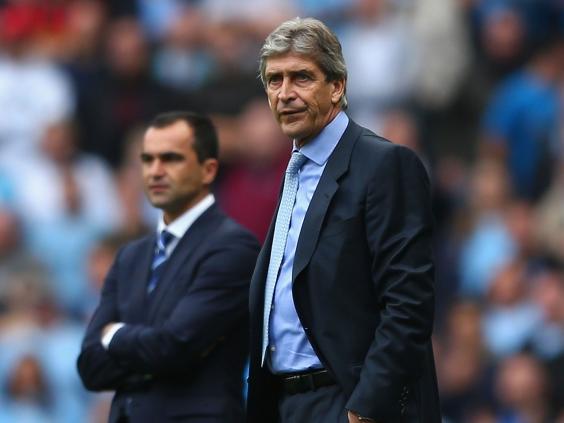 Aston Villa (H) 7 May
This match comes on the Wednesday before the final game of the season on the Sunday and represents City's second game in hand over their rivals. Aston Villa at home appears a straight forward task but the magnitude of the result could make the Etihad a nervy place to be. Aston Villa have shown they can beat the best on their day, recently beating Chelsea. They can also claim City among their scalps beating them 3-2 at Villa Park back in September.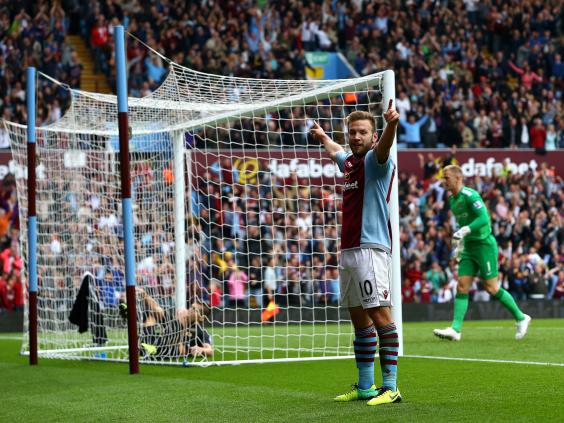 West Ham (H) 11 May
The Hammers should surely be safe by this stage of the season so it should be a straightforward three points for City. However, QPR looked easy enough opponents back in 2012 before Edin Dzeko and Sergio Agueeeeeeeeeeeeerrrrrrrrrrrrooooooooooo were needed in the last few minutes of the season. City have made light work of West Ham in recent years, winning the last four and not losing in their last nine meetings. When they met in the Capital One Cup semi-finals, City won 9-0 on aggregate.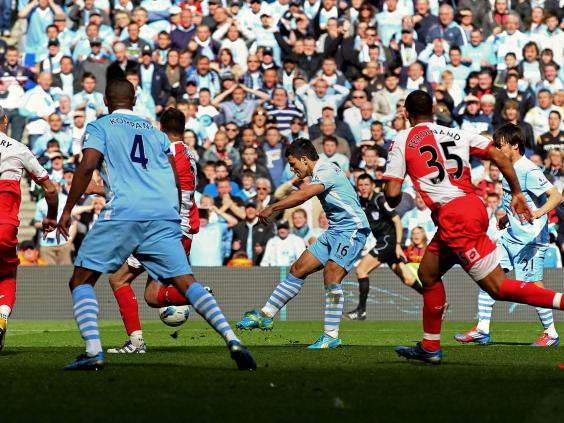 Reuse content