Chelsea have effectively sewn up this season's Premier League title already. They will have more of a battle to win the FA Cup too but it would be a surprise if they were not at Wembley for the final on 27 May.
But all of that mere football is just a precursor or a proxy for the real contest going on between the Premier League's biggest clubs, which takes place all over the world, all year round. That is the battle between the brands, to make sure that they are visible and appealing as they can be to consumers and sponsors all over the world.
That is why Manchester United announced on Monday afternoon that they will be going to the USA and Canada for their five-match summer tour. Or why it was revealed in The Independent that City Football Group (CFG) will be expanding into South America next, with an imminent partnership deal with a club in Uruguay.
Manchester City 1 Liverpool 1 player ratings
Manchester City 1 Liverpool 1 player ratings
1/22 Willy Caballero – 5 out of 10

Had a relatively quiet day – only conceding from Milner's penalty.

2/22 Gael Clichy – 5 out of 10

He was crashing into challenges, defending bravely and winning every aerial challenge.

3/22 John Stones – 6 out of 10

Made a number of vital interceptions and clearances. Tough defending from the back.

4/22 Nicolas Otamendi – 7 out of 10

Failed to keep up with the City strikers pace, but made up for it with headers and clearances.

5/22 Gael Clichy – 5 out of 10

Gave away the penalty for Milner's opener. Terrible decision for a man of such experience.

6/22 Yaya Toure – 6 out of 10

He was reading the game well from the middle of the park and opening the defence by spreading the balls wide.

7/22 Raheem Sterling – 6 out of 10

He used the width well, but he needs to be more clinical in front of goal.

8/22 Kevin De Bruyne – 7 out of 10

Deliveries were sublime and he was pumping balls into the forwards continuously. Assist for Aguero was world class.

9/22 David Silva – 7 out of 10

As always, he was picking the ball up and using possession tremendously. He's quick, skilful and is a nightmare to play against.

10/22 Leroy Sane – 7 out of 10

As always, his pace caused problems for the Liverpool defence and he was an all round nuisance to play against.

11/22 Sergio Aguero – 6 out of 10

His goal levelled the scoring for Guardiola's side, but he had a hard time today against the Liverpool central defenders.

12/22 Simon Mignolet – 5 out of 10

Made a handful of vital saves, but was beaten by Aguero in the second half.

13/22 Nathaniel Clyne – 6 out of 10

Had a tough afternoon against the pace of Sane, but he held his own and worked well.

14/22 Ragnar Klavan – 6 out of 10

Stuck tight with Matip and this kept Aguero relatively quiet.

15/22 Joel Matip – 6 out of 10

He made a number of crucial interceptions and clearances, but he needs to be careful when giving away fouls.

16/22 James Milner – 7 out of 10

Scored the opener after an encouraging display. He defended well and attacked relentlessly.

17/22 Adam Lallana – 6 out of 10

Defensively there is room for improvement, but going forward he passed well and created a handful of chances.

18/22 Emre Can – 5 out of 10

Was outplayed in the middle of the park at times by City's midfielders. Needs to improve his aerial game.

19/22 Georginio Wijnaldum – 6 out of 10

Drifted in and out of the game at times. Needs to make more of an impact in the games against bigger clubs.

20/22 Sadio Mane – 8 out of 10

Was Liverpool's biggest threat going forward – quick, skilful and he oozes confidence.

21/22 Roberto Firmino - 7 out of 10

Was the target for every Liverpool attack and when he received the service – he caused problems.

22/22 Philippe Coutinho – 5 out of 10

His deliveries were poor, particularly from set pieces. Needs to regain the fine form that the fans will be wishing for.
That partnership will help City to sign players from South America, and all top Premier League clubs are pursuing clubs to work with on that continent. But ultimately CFG is a commercial enterprise, an attempt to plant flags in City branding in key target markets across the world. Ferran Soriano has always wanted CFG to have a club on every continent. Soon enough they will add South American to North America (New York), Australia (Melbourne) and Japan (Yokohama), with China next to come.
China is the next big competition for Premier League clubs trying to gain access to the world's biggest potential football market. Knowing that the Chinese government is determined to win the World Cup by 2050, they are determined to secure whatever market share they can, if that market does indeed become fertile.
The Chinese Super League (CSL) has become a fascinating proposition for exactly that reason. City are far from alone among Premier League teams in trying to expand into the CSL, whether in partnership with an existing team or even in establishing a new franchise. At least 10 of the 20 Premier League clubs are currently exploring similar plans.
The reality is that teams are constantly competing to get their brand ahead and visible. Chelsea have their celebrated Asian Soccer Schools, set up in China, Hong Kong, Indonesia, Japan, Malaysia, Singapore and Bangkok. These provide football facilities on a distinctive branded blue astroturf. The implications for Chelsea's long-term support base in Asia are obvious.
It is the head-start that Chelsea, Manchester United, Liverpool and Arsenal have in this area that has prompted City to think big in terms of CFG. It has given them a differentiating factor which their rivals do not have, and is thought to have made the crucial difference in attractive recent big partnerships such as Nissan. That is not the only benefit and City have pooled expertise through the branches that make up CFG, City Football Services, City Football Marketing, and so forth, to save on costs. City have started to use CFG to give players and even coaches, in Patrick Vieira, new experience of types of football, as a career development scheme.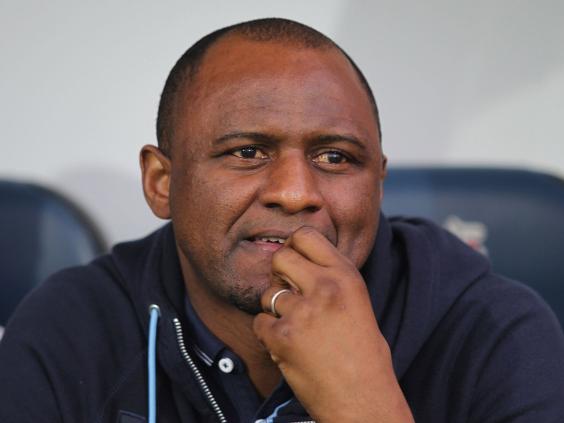 It has been so successful that it is no surprise that other clubs are working together for this type of mutual benefit. The Red Bull clubs, Liepzig, Salzburg and New York, are a fantastic example of brand promotion, even if they do not have the deep links that the CFG teams have. The Pozzo family network of clubs has pooled knowledge and resources, which is to say, players, to turn Watford from a Championship side into a Premier League one, and a far more valuable entity as such. But there is nothing on the football landscape quite as ambitious as CFG, or not yet, and with South American and Chinese partnerships coming soon it is only going to get bigger.
Reuse content