Once the applause for the signing of Wilfried Bony had faded, the question was whether Manchester City now possessed the best attack in the Premier League. This, after all, is the club that last season eviscerated Arsenal 6-3, the result that triggered a familiar slide from top of the league to another fourth place.
Maybe with Sergio Aguero, Edin Dzeko and Stevan Jovetic aboard, they might have the best strike force in Europe? Their manager, Manuel Pellegrini, gently dismissed the second assertion, pointing out that Barcelona could field Luis Suarez, Lionel Messi and Neymar. Real Madrid had a choice of Cristiano Ronaldo, James Rodriguez and Karim Benzema. City's forward line was good but not the stuff of fantasy.
Nevertheless, the perception remains that Bony is a game-changer in Manchester City's struggle with Chelsea for the Premier League. Of the league's five leading goal-scorers of 2014, City possess four and Jose Mourinho's comments that there was one Financial Fair Play rule for City and another for Chelsea betrayed the unease.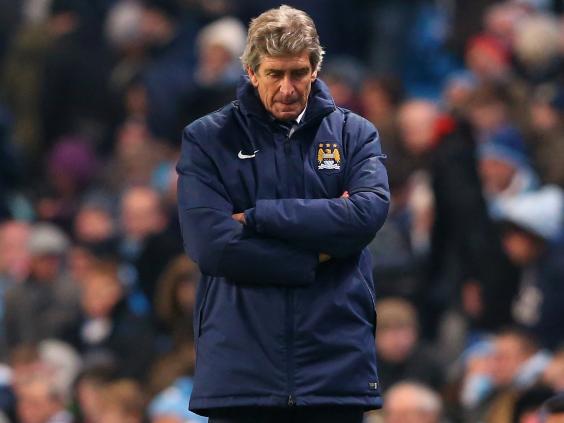 However, if the Chelsea manager wants reassurance, he might look at Manchester City from the back. When injuries deprived Pellegrini of recognised strikers, they coped. They did rather less well without Vincent Kompany at centre-half. Steven Naismith's equaliser for Everton last Saturday was City's fifth successive failure to keep a clean sheet in the absence of their injured captain.
At Goodison Park, much of the attention focused on Eliaquim Mangala, who at £32m is the most expensive defender in the Premier League, a competition the 23-year-old has yet to come to terms with. He looked, frankly, terrified by Everton's Romelu Lukaku. On Sunday, he will have to deal with Arsenal's Alexis Sanchez, currently the best forward in the division.
"I agree he has not been doing well in some games but in others he has been a sensation," said Pellegrini, who was probably thinking of the way Mangala had shackled Chelsea's Diego Costa in the 1-1 draw in September. Then, he was given little time to think and had to play his instinctive game. "It is important to analyse his performance at the end of the season," said Pellegrini. "It is difficult at the moment to decide. Maybe it has not been so easy for him to settle in the Premier League but I'm absolutely sure he will be a very important player."
The fact that Mangala has been brought in from the Portuguese league, where there are only three clubs that matter, might provide a clue to the uncertain start, although Pellegrini pointed out Ronaldo had little difficulty swapping Lisbon for Manchester.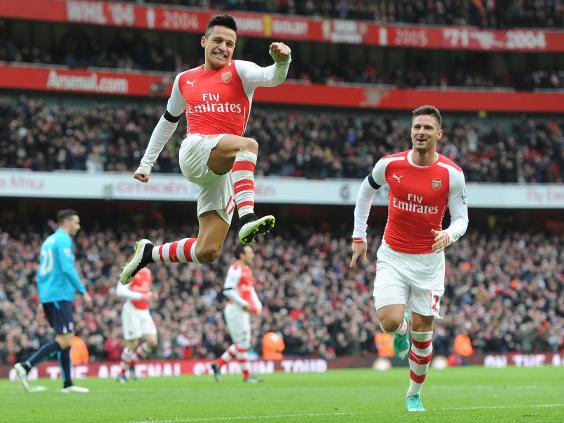 Arsenal might recall Mangala as one of the men who put Standard Liege into a two-goal lead against them, which they eventually overturned in a pulsating game in September 2009.
Mesut Özil and Aaron Ramsey could return to the starting line-up after injury. Özil came off the bench against Stoke last Sunday while Ramsey was also on the bench in that game. Arsène Wenger has also revealed that Krystian Bielik, the midfielder, 17, who should complete his £2.5m move from Legia Warsaw this weekend, could go straight into the squad from Monday.
Reuse content