Manchester City manager Manuel Pellegrini declared that victory over Liverpool was worth "six points" and laid down a title marker, as the side's clinical strike force delivered them an emphatic 3-1 win.
Though the triumph came too early in the season to create a serious impression of title prospects, Stevan Jovetic's superb two-goal display underlined his potential as a new attacking dimension after an injury-hit season last time out. "He was very unlucky last season but we never had any doubt about this quality," Pellegrini insisted. "To start the season in this way after an unlucky new season is good."
The symmetry between the 24-year-old Montenegrin's contribution for City, while Liverpool hope that an altogether more unpredictable 24-year-old – Mario Balotelli – can provide something similar, was unmissable.
Liverpool manager Brendan Rodgers insisted that the Liverpool dressing room culture would not allow Balotelli to get away with the kind of behaviour which characterised his time at the Etihad Stadium. "It's that culture that has allowed me to have confidence that if he comes in it won't be affected," he said. "He comes in with a reputation but we hope at our club we can curb that behaviour. He knows he is part of a team. There are no egos and big-time charlies in our squad. This is a group that's got to the Champions League because they are a team."
He insisted that the Italian's arrival would not affect the equilibrium of the dressing room. "I think there's excitement with them [about him] coming in," he said. "I'm certainly looking forward to playing with him. One thing he doesn't lack is confidence. He has that belief and football arrogance and the best teams have that. Luis was brilliant for me for two years but he has moved on and now we like."
Rodgers said had not spoken to Jose Mourinho, his own mentor, about the challenges of managing Balotelli, who was under the Portuguese's wing at Internazionale. "I didn't actually because if you speak to too many people you get all sorts of stories. I've been very [impressed] by the man himself because he is very honest. He knows his flaws and he is looking for someone to help him with it. He has already sampled as we work as a team and a club. Of course it was a risk. We are not going to say it isn't; he is a big talent."
The Liverpool manager rued errors by Alberto Moreno, which allowed City their opener, and Dejan Lovren, who was pushed aside by Sergio Aguero for the Premier League champions' third.
"If you buy players it doesn't guarantee you anything," Rodgers said. "You can spend as much money as you want but it doesn't guarantee you anything. I'm only confident that they are going to get better. The goals were disappointed with, of course. The first goal we were not alert in the box so that was disappointing. The second goal they have worked quite well but sometimes you have to compliment the quality. With the second goal they have worked the ball well. The first and third we can do better with."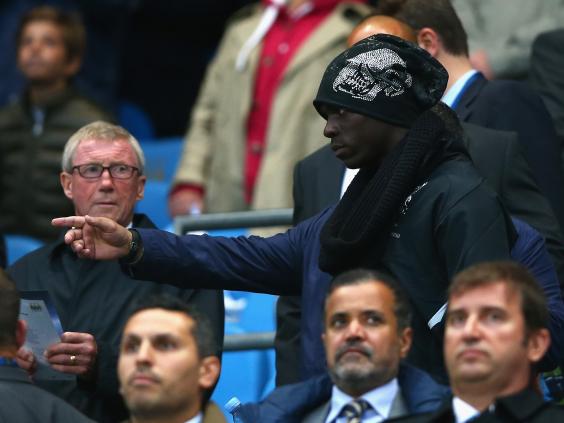 Liverpool were impressive in the first half, though faded in the second. "In all fairness, up until we scored we were arguably the better side," Rodgers insisted. "We looked a threat going forward, defended and we were very good. We switched off before half time, started the second half well and gave away two good goals. The third goal we've got to get tighter than that, get up to people and stop people turning. We've got to get our fitness but we got to 3-1." Glen Johnson's injury which saw his departure when Liverpool had used all their substitutes affected the away side's momentum. "It's 11 v 10 in the last ten minutes. We didn't play so well in the second half but it's not going to hurt us."
Pellegrini said the kick that had forced Edin Dzeko to limp out of the game late in the second half was not serious, though would be assessed in the morning.
Reuse content