Greater Manchester Police (GMP) are believed to be on red alert to the prospect of remote-controlled drones flying overhead at the Manchester derby.
A drone carrying a provocative message sparked violence on the pitch between Albania and Serbia, causing the Euro 2016 qualifier to be abandoned earlier this month.
There has already been one instance of a drone at the Etihad this season, when a man was arrested after being found controlling one from a supermarket adjacent to the stadium during Manchester City's 4-1 win over Tottenham on 18 October.
According to the Daily Mail, GMP will have a helicopter on hand during City's meeting with bitter rivals Manchester United to combat the potential presence of drones.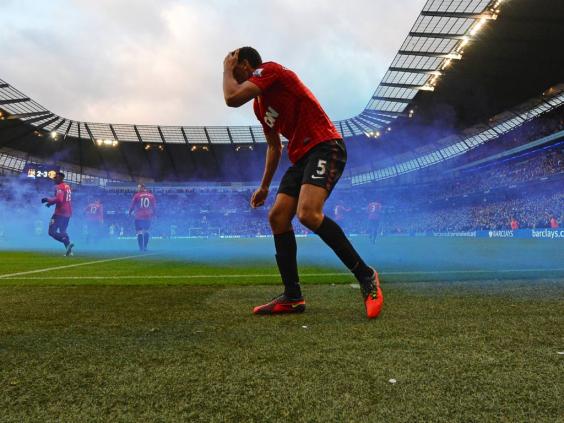 The force will arrest anyone found to be controlling a drone and instruct them to land it immediately; around 400 officers will be employed for the game.
"We are well used to policing high-profile fixtures like this. I would urge fans to come to the game, enjoy the day and arrive well in time for the kick-off because of the building work going on around the ground," Superintendent Craig Thompson told the Mail.
Video: Premier League Preview 
"They will see plenty of police officers on the ground who are there to ensure their safety. If there is any trouble or disorder, we will deal with it robustly."
Reuse content