Louis van Gaal believes Manchester United are still a bigger club than Manchester City, despite their vastly different experiences last season.
United have recently conceded their pre-eminent position on the pitch, with defending champions City winning Premier League titles either side of United's last success, under Sir Alex Ferguson in 2013.
With Ferguson's successor, David Moyes, seeing United's status further eroded with a seventh-placed finish last season – their worst for 24 years as they lost both home and away to City – the evidence was growing in the Blues' favour.
Off the field, backed by their Abu Dhabi-based owners, City have also made major strides and are about to fully occupy a new £200 million training complex built adjacent to the Etihad Stadium.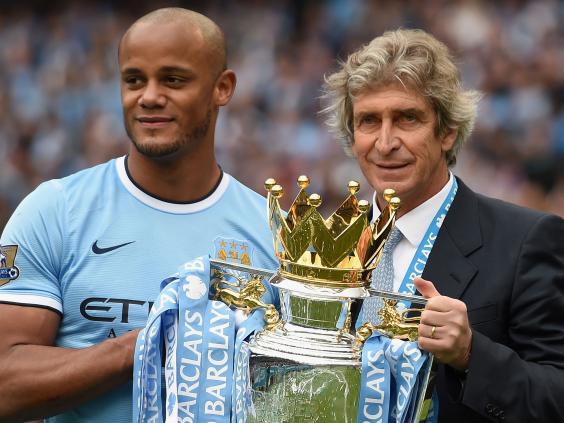 But Van Gaal, four months into the Old Trafford job, insists that away from the micro-bubble of English football, United are still the bigger fish.
"I think so. Abroad we have more fans and followers on social media. So it's like that," said the Dutchman, referring to the club's 102 million followers around the world.
Van Gaal's pedigree allows him to take the wider view of United having won League titles in his home country, Spain and Germany. "Bayern Munich is also the biggest club of Germany," he explained. "The same thing for Barcelona and Real Madrid in Spain. It takes a long time for Manchester City to reach that level."
However, there is no doubt that for United to regain some credibility in this argument, they need to avoid a fourth straight defeat in the fixture.
"I think for the fans it is like that," added the 63-year-old. "I can imagine that, but for us, the management and board, we are sitting in a process and we cannot demand that we must win or have to win against Manchester City. They are champions and the selection hasn't changed so much. It is not so easy to win but I can imagine that all the fans and players want to win. I also want to win, but you have to see it always in perspective."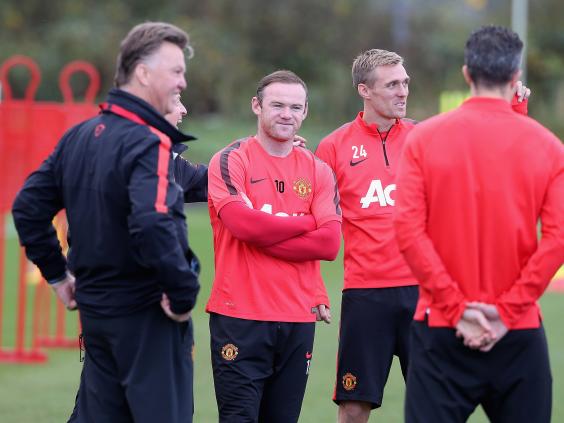 United are yet to record a win away from home this season but have been lifted by their late equaliser from Robin van Persie in last Sunday's 1-1 draw with Chelsea and the return after a three-match ban of captain Wayne Rooney, the record scorer in this derby match with 11 goals.
Rooney last played for United on 27 September. Coincidentally, since then City have played six games and won just two. They have lost their last two and not won in four.
However, Van Gaal does not regard City's workload or their poor form as particularly advantageous for his team.
"You can see it in two ways. Manchester City had the chance to compare themselves at a higher level [in the Champions League] and have been challenged more than we have. We have to simulate these type of matches in training sessions. That is why I've asked to play against foreign clubs on a certain level," said Van Gaal, whose club is involved in talks with Milan over staging a potential friendly in the new year.
"It can be better to play now against Manchester City – I see that. But at the other side, they shall be more motivated to play against Manchester United. Ryan Giggs has explained that in analysis to the players."
And Van Gaal acknowledges that the input and knowledge of Giggs, whose 36 appearances in the Manchester derby are also a record, has been important in the build-up.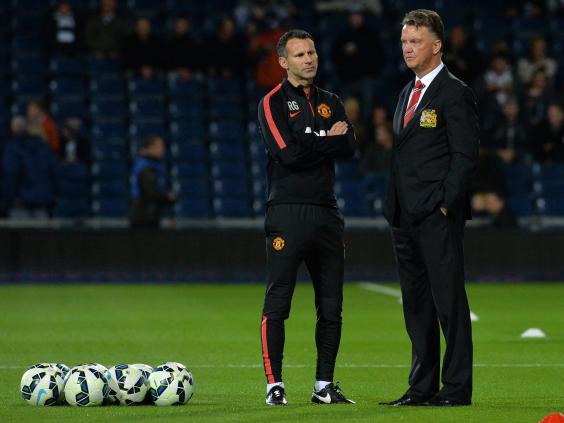 City's planning has been disrupted by the knee injury sustained by David Silva in their cup defeat by Newcastle. But, unsurprisingly, Van Gaal has little sympathy.
"We are used to having injured players as we have seven injured all season, so what can I say? They miss one player and they are out of the match? We also had Rooney three matches away, my captain and also a playmaker who can score goals. I didn't mention that – no excuses."
The "biggest club" in Manchester will certainly be hoping they don't need any of those.
Reuse content