Mesut Ozil didn't have the most effective of performances for Arsenal in their 1-0 defeat at Manchester United on Sunday, and one man has received most of the praise for keeping him quiet – United's Mr Versatile Phil Jones.
Jones started the match in midfield before dropping back into the defence after Nemanja Vidic went off injured, and marked Ozil out of the game. One United fan enjoyed the performance so much he tweeted this photoshopped image of Ozil's Twitter account today (below), with a new location - 'Phil Jones' Pocket' .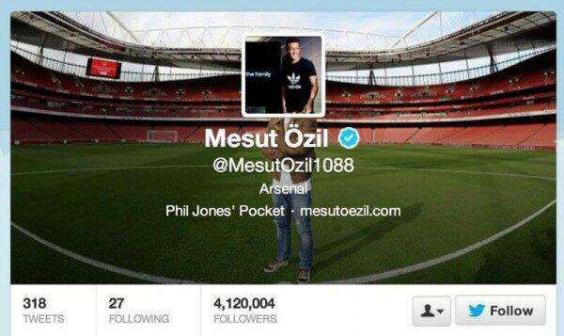 The joke has carried on, with former England cricket captain Michael Vaughan tweeting today: "Has anyone seen Mesut Ozil? He hasn't been seen for a few days?" Before posting a picture stating he is, in fact,  in the England international's pocket.
But there may yet be a reason for Ozil's anonymous display – the German Football Association has announced that the midfielder has contracted the same illness that forced his international team-mate Per Mertesacker and Tomas Rosicky out of the loss at Old Trafford. Ozil is now a doubt for the friendlies against Italy and England. The pair have been reportedly diagnosed with flu-like symptoms, and have yet to fly to Munich to meet up with the squad.