Manchester United manager Louis van Gaal has praised his side's second half display as rivals City were brushed aside at Old Trafford.
The Dutch boss watched on as United responded to falling behind to Sergio Aguero's early strike in the best way possible.
Goals from Ashley Young, Marouane Fellaini, Juan Mata and Chris Smalling mean the Red Devils are now nine points clear of Southampton in fifth.
Van Gaal said: "I'm very proud and very happy for the fans. It means a lot for the fans and we want to give it to the fans. The players heard the boost from the crowd.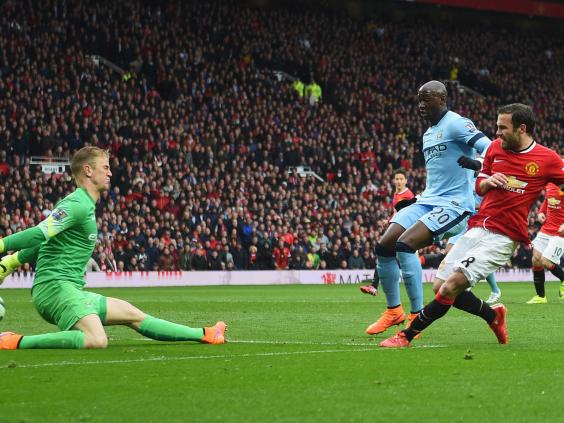 "We are now four points ahead of City in third place which is very important because it gets you automatic qualification into the Champions League.
"We started badly, there was a lot of stress building up and because of that we went 1-0 behind. But we have good team spirit and came back. The second half was fantastic.
"Against Tottenham and Liverpool, I was talking about the first half, but now I am speaking about the second half performance.
"We are making steps in our process and it's too early to expect it (the perfect performance). The goal we set was to get into the first four and I'll be very pleased if we reach that goal.
"I said it would not be easy and we still have six matches to play. It is not done yet but we are on our way."
Reuse content