Manchester United have been threatened with legal action following a series of complaints made regarding their treatment of disabled fans at Old Trafford.
The news comes after witnessed reported an incident involving a steward at the Premier League club's home ground who confiscated a walking stick off an Arsenal fan in his eighties during the recent 1-1 draw between the two sides last month.
The Equality and Human Rights Commision has written to both the club and the Premier League, and is asking to meet with both parties and seek "urgent assurances that disabled fans will be treated fairly and equally as the law requires", The Telegraph has reported.
Manchester United season player ratings
Manchester United season player ratings
1/23 GOALKEEPERS: David De Gea

Easily the side's best player this season, the Spanish goalkeeper saved United numerous times this season. The best goalkeeper in the Premier League this season, it will be a huge task to replace him. 9.5/10

Getty Images

2/23 Victor Valdes

Showed in the final game at Hull the full range of his game - an absolutely brilliant shot-stopper but weak under the high ball. A capable stop-gap if De Gea does leave, but United need someone better. 5

Getty Images

3/23 DEFENDERS: Rafael Da Silva

Totally lost the trust of Van Gaal this season and started just six Premier League games, with the Dutch coach preferring to play Antonio Valencia in the out of position. Seemingly has no future at the club. 2

GETTY IMAGES

4/23 Luke Shaw

Didn't come close to justifying his £30m price-tag, the left-back was out of favour for a long time before earning his place in the team after months in the wilderness. But his continued struggles with injury and fitness and some really mixed performances leave Shaw with a long way to go before he makes it at Old Trafford. 3

Getty

5/23 Jonny Evans

Entered the season as the club's senior centre-back but his poor performances proved that he needs a leader next to him, Evans is not cut out for that role. One of the players who could be heading for the exit as Van Gaal looks to upgrade at the back. 3

Getty Images

6/23 Paddy McNair

Started as many games as Evans (12) and despite some up and down showings, has plenty of potential at just 20-year-old. 5.5

Getty Images

7/23 Marcos Rojo

Asked to play in a variety of positions the no-nonsense Argentina international has become a favourite amongst United fans. Always an A+ for effort, even if is slightly below being truly top quality. 7

GETTY IMAGES

8/23 Tyler Blackett

Like McNair was thrust into the first-team but struggled to hold down a place after Van Gaal ditched his 3-5-2 formation. Still only 21, Blackett has the athletic gifts to become a solid Premier League player. 4

AFP/Getty

9/23 Phil Jones

Phil Jones is decent but he's no Jaap Stam, Nemanja Vidic or Rio Ferdinand. He's too clumsy in possession and too reliant on his athleticism. United must upgrade their defence and find somebody better than the England man. 6

Getty Images

10/23 Chris Smalling

A really pleasant surprise this season has been the development of Smalling, who has become much more assured on the ball and a vocal leader of the defence. Always had the defensive nous and athletic gifts but is adding other parts to his game. 7.5

GETTY IMAGES

11/23 Antonio Valencia

Has had to play out of position for much of the season and done a good job in tough circumstances. But every United fan will know that Valencia shouldn't have a future in the position. 7.5

GETTY IMAGES

12/23 MIDFIELDERS: Daley Blind

Played in just about every position in defence and midfield this season and did a solid job in all of them. A great player to have in a squad, Blind's best position may well be at left-back. A Van Gaal favourite and for good reason. 7.5

13/23 Ander Herrera

After months of sitting and watching on the sidelines, Herrera took the Premier League by storm in the second half of the season and became one of the better central midfielders in the division. Has no real weakness in his game. He has an eye for goal, is a great reader of the game, excellent in possession and is willing to do the hard graft. Should get even better next season 8.5

GETTY IMAGES

14/23 Michael Carrick

Manchester United are much, much, much better with Carrick in the team - they won 12 of the 16 matches he started this season in the Premier League and easily played their best football. But therein lies the problem, Carrick failing to start the other 22 matches. 7

GETTY IMAGES

15/23 Juan Mata

Another who was out of favour under Van Gaal before proving his worth, Mata enjoyed some brilliant highs and frustrating lows. Has unmatched quality but is still seen as a defensive weakness against strong opposition. Still, United are a much bigger attacking threat with the Spaniard in the side. 8

Getty Images

16/23 Ashley Young

A revelation under Van Gaal, the winger has enjoyed his best season since arriving at the club, putting himself back in the mix for an England call up. Whether playing as a wing back or a more traditional winger, Young has been a consistent threat from the left. 8.5

GETTY IMAGES

17/23 Adnan Januzaj

Hailed as the club's saviour under David Moyes, Januzaj has been absolutely awful this season, starting just seven Premier League matches and failing to record a goal or assist. Has a deserved reputation as a diver as well. 2

Getty Images

18/23 Angel Di Maria

His struggles are well documented. £60m will bring a certain level of expectation and although Di Maria started promisingly, that quickly disappeared. Van Gaal wants to keep him but it wouldn't be a surprise if he left the club this summer. 3

GETTY IMAGES

19/23 Marouane Fellaini

United fans still haven't taken to the big Belgian despite some match-winning performances. He's uncouth style isn't really in keeping with the traditions of the club and United have to play to his strengths when he's in the team. Still, he scored some important goals this season. 7

Getty Images

20/23 STRIKERS: James Wilson

The teenager showed some promise and calmness in front of goal in limited minutes this season. Not yet ready for the first XI, he'd benefit from a couple of loan spells. 5

Getty Images

21/23 Radamel Falcao

A complete flop. It's hard not to feel a twinge of sympathy for a striker who is clearly trying hard but lacking confidence and fitness. United's ponderous play didn't always help him, but he missed some sitters along the way. Will probably score a bucket load of goals next year for someone else. 2

GETTY IMAGES

22/23 Robin van Persie

Started the season as Van Gaal's captain and main man and seems to be ending it heading for the exit. Injuries didn't help but United were always more potent when Wayne Rooney was leading the line. 4

Getty Images

23/23 Wayne Rooney

Proved just how good he was as a striker when he was finally allowed to play there after a prolonged spell in midfield. He did OK in a deeper role, but the side loses so much with Rooney out of the danger area. Van Gaal must build his team for next season around Rooney as his main main up front. 8.5

GETTY IMAGES
As well as the reported incident involving the Arsenal supporter, complaints have been made about fans being prevented from buying season tickets, wheelchair users being placed in areas that lack the adequate space needed and families with disabled children unable to sit together during matches.
The EHRC also confirms that complaints have been made of walking sticks being confiscated.
One witnessed said claimed that three Arsenal fans were refused entry on 17 May because they had either walking sticks or crutches. A man in his 80s was stopped because he had a walking stick, while two men in their 20s and 40s respectively were stopped for using crutches, with the younger man also having a plaster cast on his leg.
It's added that the fans were denied entry because the walking aids were deemed as weapons.
Greater Manchester Police officers were called to the scene along with stadium control, only for the three fans to be told that the disabled section at Old Trafford – which has 120 seats for wheelchair users – was full.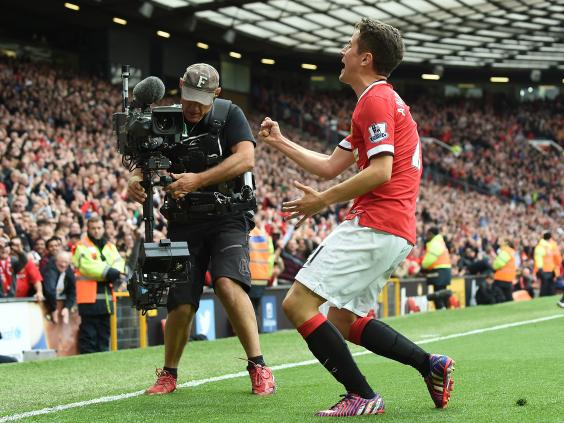 Once the fans were finally allowed in and taken to their seats, the walking stick and crutches were confiscated for the duration of the game.
Greater Manchester Police confirmed to The Telegraph that an officer was called to the incident and was informed by the steward that ground regulations prevent fans from entering the stadium with what was perceived to be a potential weapon.
Rebecca Hilsenrath, chief legal officer at the EHRC, said that the complaints have "included discriminatory policies that prevent disabled fans having the same opportunities to attend football matches as non-disabled people.
"Premier League clubs have a legal duty under the Equality Act 2010 to ensure reasonable adjustment for disabled fans and to make sure they do not discriminate against them. While our preference is always to work with organisations to avoid costly legal proceedings, all options remain on the table because disabled fans deserve better."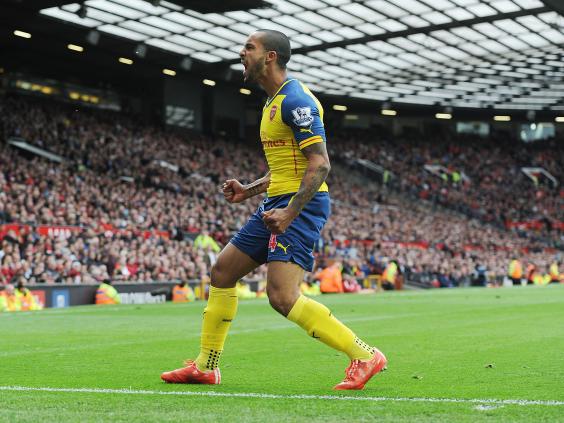 A United spokesman said: "Our club policy is to encourage any supporters who require the use of crutches or a walking aid to contact the club in advance to ensure each case is adequately risk-assessed and that we can ensure safe evacuation in the event of emergency. On some rare occasions, we have also experienced such devices being used as weapons. This policy is displayed at the turnstiles and on our website. The disability liaison officers from both clubs also communicate this policy in advance.
"Where supporters arrive without having pre-notified us of the need for such devices, our stewarding team performs a dynamic risk assessment which usually involves finding a solution to accompany the supporter to their seat and storing the walking device during the game.
"At the game in question a significant number of visiting supporters who had not pre-notified the club arrived with walking devices. Therefore the above system was put into place. No person was refused entry to the stadium."
Reuse content