A year after fans questioned where on earth was he, Manchester United's executive vice-chairman Ed Woodward is the toast of Old Trafford after moving swiftly in the transfer window to strengthen Louis van Gaal's squad.
This time last year Woodward was being criticised for not brining in enough players to right the wrongs that occurred under the David Moyes era, but the club would soon have something to shout about once Radamel Falcao and Angel Di Maria were signed – not that it worked out well.
However, Woodward appears to have learnt his lesson, and has delivered the fans no fewer than four new signings this summer in the form of Memphis Depay, Matteo Darmian, Bastian Schweinsteiger and Morgan Schneiderlin. Needless to say, United fans are delighted.
Manchester United transfer news and rumours
Manchester United transfer news and rumours
And with Woodward's new status as a club hero of course comes the Twitter jokes, memes and videos – and we think The Football Republic have nailed the best one.
Cue Ed Woodward, The Wolf of Old Trafford – rather fitting and hilarious video depicting Woodward as Leonardo Di Caprio's Jordan Belfort in Hollywood blockbuster The Wolf of Wall Street.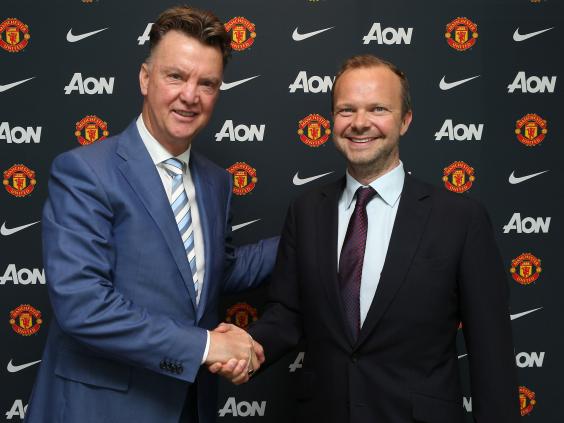 Watch the video below…
Look out for a brilliant cameo from United manager Louis van Gaal, a fitting reference to the £750m adidas sponship deal and various appearances from actual Wolf of Wall Street stars Margot Robbie and Jonah Hill – who are definitely not joining United.
Reuse content