United have two days to sign a new striker – with nobody to sign
The feeling at Manchester United is that the squad is light of at least one striker, and possibly more. Having let Robin van Persie join Fenerbahce this summer and Radamel Falcao return to Monaco after choosing not to sign him on a permanent deal at the end of last season, Louis van Gaal clearly has a problem on his hands.
This was highlighted during Sunday's 2-1 defeat to Swansea when, as it was made apparent, United currently have five goalkeepers yet just three strikers. Given that one of those strikers, Javier Hernandez, could yet leave the club, another in James Wilson is unproven at this level and the first choice option of Wayne Rooney is yet to score a goal in the Premier League this season.
Having seen the likes of Neymar, Gareth Bale and Thomas Muller linked with United all summer long, the prospect of landing a world class name is looking slimmer and slimmer with tomorrow's 6pm deadline fast approaching. If they've left things too late, over £225m of spending in the last two seasons might go down the drain if the team can't convert chances into goals – and more importantly will reflect incredibly badly on Louis van Gaal and Ed Woodward.
Swansea 2 Manchester United 1 player ratings
Swansea 2 Manchester United 1 player ratings
1/14 Lukas Fabianski, Swansea City

Beaten by Mata, but looked a safe pair of hands when United went long. 6

2/14 Kyle Naughton, Swansea City

A steady display from the former Tottenham right-back. 6

Getty

3/14 Federico Fernandez, Swansea City

Never afraid to put his body on the line to keep United out. 7

Getty

4/14 Wayne Routledge, Swansea City

Looked rusty on his first start of the season and was eventually replaced. 5

Getty

5/14 Gylfi Sigurdsson, Swansea City

Missed a glorious first half chance, but played his part in Swansea's second half comeback. 7

Getty

6/14 Andre Ayew, Swansea City

His quickfire goal and assist were indicative of an absolutely superb performance. 9

Getty

7/14 Bafetimbi Gomis, Swansea City

Displayed immense power and skill, and was rewarded with the winning goal. 9

Getty

8/14 Sergio Romero, Manchester United

Unconvinced as he finally conceded his first goals of the season. 5

Getty

9/14 Matteo Darmian, Manchester United

Defended resolutely for an hour, but struggled when Swansea stepped up the pressure. 6

Getty

10/14 Daley Blind, Manchester United

Not at his best as Ayew and Gomis caused havoc. 5

Getty

11/14 Luke Shaw, Manchester United

A real threat on the rare occasions he got forward. 6

12/14 Ander Herrera, Manchester United

Always looked to be involved, his touch and passing impressed. 7

Getty

13/14 Memphis, Manchester United

Culpable of some poor deliveries as he grew frustrated. 5

Getty

14/14 Wayne Rooney, Manchester United

Often looked isolated, his lack of confidence was telling when given sights of goal. 5

Getty
Arsenal won't panic, but it might cost them the title
Panic buying rarely happens at the Emirates, though Arsenal have done so one or two times in the past. In 2011, following the humiliating 8-2 defeat to Manchester United, manager Arsene Wenger went on a spending spree to land the likes of Per Mertesacker and Mikel Arteta. After a slow start last season, Danny Welbeck was brought in from Manchester United on deadline day to try and strengthen the Gunners' attack.
A shock defeat at the weekend to Newcastle may have convinced Wenger that there actually is an issue in his squad to address, but the 1-0 victory over Newcastle on Saturday didn't suggest any signs of an immediate new arrival. However, a closer look will have shown Wenger choosing to drop regular striker Olivier Giroud for Theo Walcott, only for the latter to fluff his lines in front of goal and miss a glaring opportunity to score. But the big question for the next day and a half is did Wenger see it?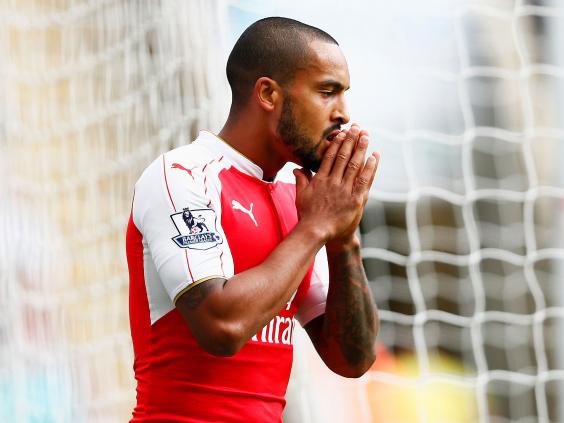 Mourinho is right to blast Chelsea for leaving it too late
Anyone will tell you that defending a Premier League title it nigh-on impossible unless reinforcements are brought in. Jose Mourinho new this, he claims, back in April, when he outlined his plans for the season and possible transfer targets. Yet the Blues went in to the new campaign with only Asmir Begovic – brought in as a replacement for Petr Cech – and loan signing Radamel Falcao to speak of in the new arrivals department.
A draw and a defeat later, Chelsea made their move and swooped for United target Pedro and Augsburg left-back Baba Rahman, while the club pursued an intense pursuit of Everton's John Stones and retain interest in Juventus' Paul Pogba. Had this business been done earlier in the summer, Chelsea's squad may have had a more settled look to it, rather than the shambles it has cut so far this season.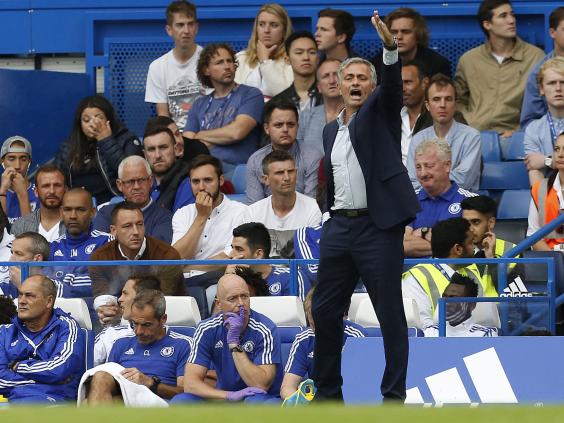 Formidable City get stronger and stronger – but can it last?
Just four games into the campaign, it already looks like the title is Manchester City's to lose. The club have certainly made their presence in the transfer market be known, with nearly £100m of spending bringing Raheem Sterling, Fabian Delph, Patrick Roberts and Nicolas Otamendi in to the team.
However, a day after their straight-forward 2-0 win over Watford, City announced the signing of former Chelsea midfielder Kevin De Bruyne in a £55m deal, bringing last year's Bundesliga Player of the Season back to the Premier League. If De Bruyne can bring his form with him that he showed in Germany, City will appear unstoppable.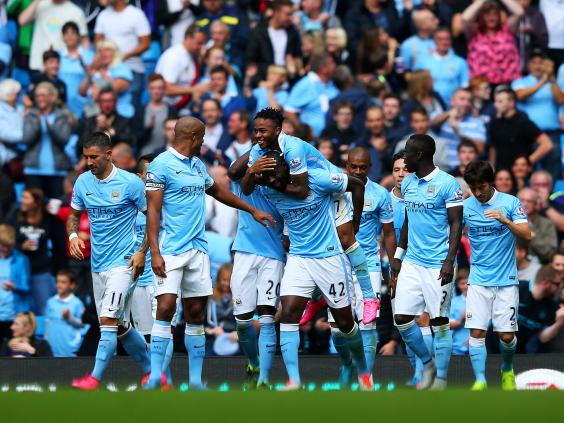 Despite the fanfare of deadline day, closing the transfer window earlier would be best for all
The first international break is already upon us, yet a number of top flight players have no idea where they will be returning too after two weeks of national duty. While people like Sky Sports have transformed deadline day into one of the must see – or must avoid depending on your taste – days in the football calendar, the notion that keeping the transfer window open for so long harms squads more than it help continues to resonate through the Premier League managers.
With a number of deals set to be forced through in the coming days, fans will be forgiven for letting themselves become wrapped up in all the drama that is the final day of the transfer window, but wouldn't it make much more sense to close it on the eve of the new season? That way, managers would be showing a new talent in recruitment by getting their squads right in the summer, and not using the opening few games to force a reaction from the board and trigger a string of panic buys before it's too late.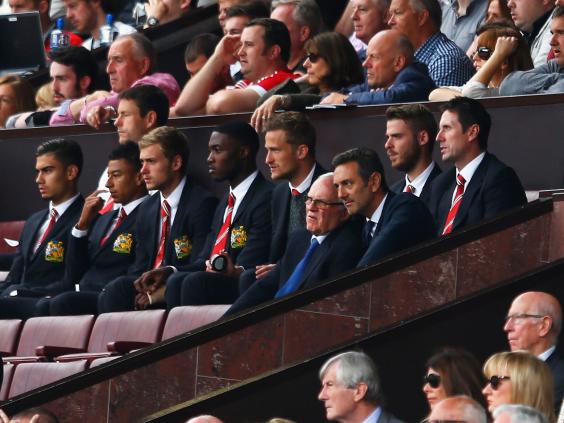 Liverpool come crashing down in humiliating circumstances, but what of West Ham?
Few believed that Liverpool could maintain their strong start to the season for the duration, but even fewer expected the first hiccup to come in the form of a 3-0 defeat to West Ham. While Brendan Rodgers' side were poor, it must be said that the Hammers were very impressive as they shot out of the blocks, and the east Londoners looked a side very similar to the one that beat Arsenal on the opening day rather than those that succumbed to both Leicester and Bournemouth since.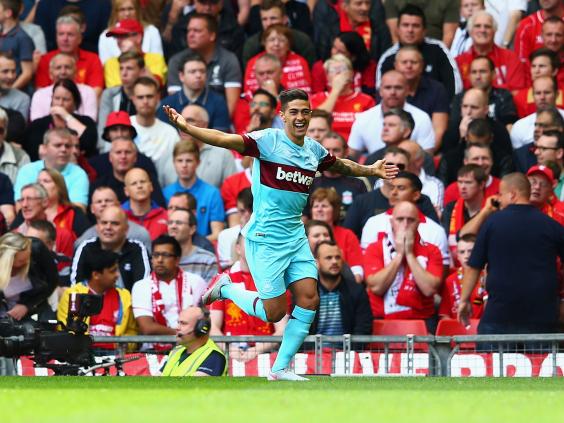 If West Ham can manage to pull out performances like those against Liverpool on a more consistent basis, the decision to sack Sam Allardyce in favour of Slaven Bilic will be a fully justified one. But if West Ham continue to remain in limbo on the pitch, it will look like a risk that paid off without much reward.
Tony Pulis won't mind criticism one bit if it results in three points
The former Stoke manager Tony Pulis returned to the Britannia Stadium to haunt his former side and seal a 1-0 victory that lifted the Baggies off the foot of the table and left the Potters in the relegation zone. Pulis has faced his fair share of criticism over the years due to a direct approach and out-muscling opponents, but in the fierce world of Premier League survival, you can hardly blame him when it produces much needed victories.
The same can't be said at Stoke at present. Mark Hughes has admirably taken the side away from the characteristics they learnt under Pulis, and by adding some Spanish flair in the form of Bojan and Joselu, has looked to get his side playing creative football. But after hugely impressive 2014/15, this term the side simply has not clicked.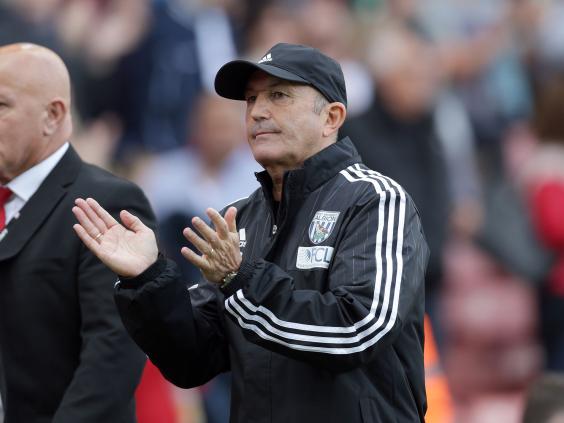 With two points from four matches, the Potters resume against Arsenal before a string of very winnable games against Leicester, Bournemouth, Aston Villa, Swansea, Watford and Newcastle. A big haul of points is a must now for Hughes, otherwise fans could just start to lose trust in his abilities to transform the clubs reputation.
Reuse content