With Jose Mourinho under near-constant scrutiny at Manchester United, midfielder Ander Herrera has leapt to the manger's defence and praised the Portuguese for his style of management.
Mourinho's managerial approach has been called into question at times, most recently when the 53-year-old criticised Luke Shaw and Chris Smalling for a perceived lack of commitment.
But Herrera, who has made a total of 11 appearances for United this season, has praised the United boss for his straight-talking, honest approach to the game.
"We have a saying in Spain," Herrera told the Daily Mail. "You catch the liar before you catch the lame man. It's true in life and even more so in football. If a coach is not straight, players soon find him out. Mourinho is very straight.
"He says what he thinks and he says it to your face. He says it when it is something we will like but he also says it when it is something we won't like.
"The team is enjoying the day to day. Training is very dynamic and everything is with the ball so the players never lose concentration — there are no really long sessions or long team talks.
"He really understands what a footballer needs which is 20 minutes of team talk and then you get down to it."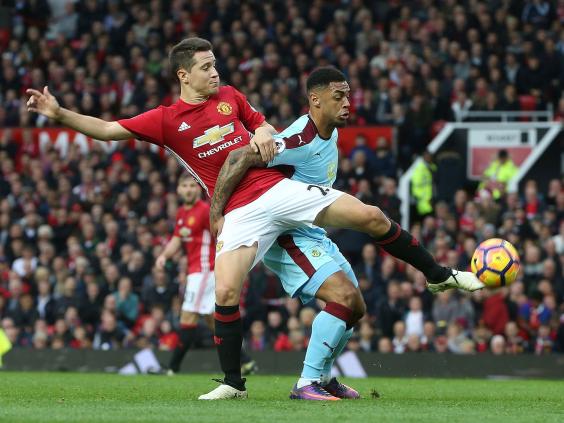 Herrera isn't alone in his respect for Mourinho's 'tough-love' style. Alan Shearer recently suggested that players are rarely "100 per cent fit" when they head out onto the pitch and implied that the manager can no longer rely on his players to be "warriors" for the cause.
Spain's Herrera also admitted that working under Mourinho has taught him a lot about himself as a player.
The 27-year-old is due to make his first debut for the Spanish national side on Tuesday night against England and Herrera admitted that he has Mourinho to thank for this.
"I have come here [Spain's national team] because Mourinho has given me the opportunity to take on a new position and I feel comfortable with it", he said.
"I'm more defensive now, playing in front of the back four. I think I have that ability to win the ball back quickly when we lose it. I have taken a leap forward at United which has allowed me to get into the national side."
The Spaniard moved to Old Trafford in the summer of 2014 and has since made 61 appearances for the Premier League side, scoring a total of 13 goals.

Reuse content