Phil Jones has convinced Manchester United manager Jose Mourinho that his injury concerns are behind him and he is ready to fulfil the potential that tempted his predecessor Sir Alex Ferguson to pay £16.5 million for his services as a teenager.
The England defender moved to Old Trafford as a 19-year-old from Blackburn Rovers in 2011, since when he has missed more than 100 possible league games, mostly due to a series of niggly, debilitating injuries.
On Sunday, Jones, now 24, is poised to make a fourth consecutive appearance for Mourinho against West Ham as the United manager revealed that, like many others in the game, he shared fears over the defender's long-term durability when he arrived at the club last summer.
"I'm happy for him when so many people were thinking about him being injury prone and that it is difficult for him to be back to his level," said Mourinho.
"I have to confess, even myself when he was injured again at the beginning of the season, I was also feeling that fear.
"But in the last month, great performances at a moment when the team lost (Eric) Bailly and (Chris) Smalling at the same time and he gave us the stability that we have at the moment.
"The most relevant thing is that he has now played four matches in a row. I don't know when he last did that. His condition looks very good and his confidence is coming up. He is playing really really well, no mistakes in 90 minutes."
Mourinho's maths are a little defective. Talking, as he was, after Thursday night's Europa League win over Feyenoord, Jones had actually only completed three consecutive outings and, while the point about his fitness woes is well made, Jones actually completed four consecutive outings in each of the last two seasons.
However, what is not in doubt is that Mourinho admires Jones' natural defensive instincts in an era when, just down the road at Manchester City with Pep Guardiola and John Stones, there is such an emphasis on ball-playing defenders who can dally on the ball in front of their own penalty area.
"What I like is defenders than enjoy to defend," said Mourinho. "He likes to defend, as a defender. Sometimes defenders now think the most important quality is to build from the back.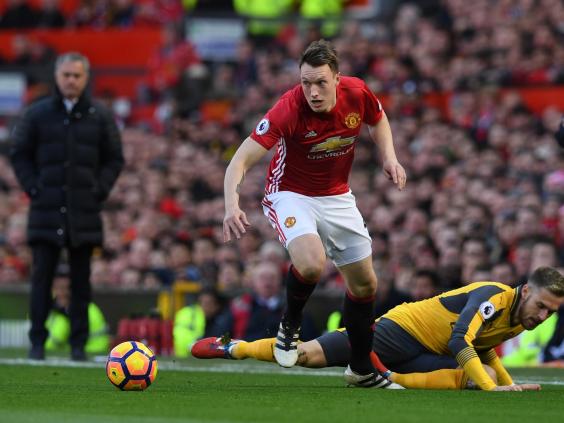 "That is not the most important quality. The most important quality is to defend. Then, if you can add quality in the building up, you become a very good player.
"But to defend is, for me, the most important quality in a central defender. I am getting that from Jones in a moment when he was not really ready to play – he stepped in front because the team didn't have players to play at Swansea and gave one step forward.
"I went for it. He has good personality, now with one or two weeks of football and training looks very sharp and the team is safe."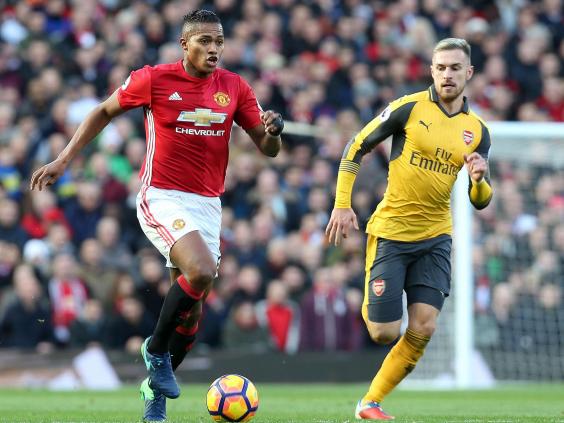 Mourinho also confirmed that Jones' defensive colleague Antonio Valencia looks set to remain at Old Trafford when his existing contract runs down next summer. Club and player have the option of a one-year extension and Mourinho indicated that United are keen to activate it.
"Big clubs like Manchester United want to keep their best player and the best players at the biggest clubs want to stay for the rest of their career," said Mourinho.
Reuse content