Jose Mourinho has claimed that Manchester United were caught between a rock and a hard place when it came to contract discussions with Jesse Lingard.
Lingard, who has been at United since the age of seven, signed a new four-year deal at Old Trafford on Thursday, declaring that the club "has always been a big part of my life".
But his new weekly wage has proved divisive among some sections of the fan-base, especially considering his largely bit-part role in the Premier League this season. The 24-year-old has started just over half of United's games, although he has appeared more regularly in the cup competitions.
Lingard has trebled his previous deal and will now earn a cool £75,000-a-week, rising to £100,000 if the club finish in the top four.
Mourinho has however claimed that United were likely to be criticised by supporters whatever their course of action – either for paying Lingard a large weekly wage or for unsettling one of the few players in their first-team to rise up through the club's academy.
Manchester United power rankings: Who's in form and who must improve?
Manchester United power rankings: Who's in form and who must improve?
1/10 Impressed: 1/5

Juan Mata: The Spaniard matched his best goalscoring tally of 10 from the two previous seasons as he was the difference against Rostov at Old Trafford. Mata doesn't always take centre-stage but often is an essential cog in United's attacking fluency. Against Middlesbrough without Pogba and Herrera the start of United's attack landed on Mata's shoulders and he took his chance in March.

Getty Images

2/10 Impressed: 2/5

Antonio Valencia: An ever-present performer for United, the winger converted wing-back has been a blessing for Jose Mourinho and this month was no different. The third against Middlesbrough showed everything to what makes a player above average. The persistence to follow the ball to pressure Valdes late on and against Chelsea when United were under the cosh, his energy to continue right until the end was the epitome to his recent performances.

Getty Images

3/10 Impressed: 3/5

Marcus Rojo: A goal against Bournemouth and several strong performances has shown the Argentine has come on strong and possibly at the right time. The defender does have a tendency to lose his man at set pieces but strong performances as expected against Rostov and a change of system in recent weeks, he has been the stand out performer at the back.

Getty Images

4/10 Impressed: 4/5

Sergio Romero: Chances have been few and far between for the Argentine but his performances against a poor Rostov side, were crucial to the Manchester club progressing into the next round. The unorthodox save in Russia prevented United losing 2-1 and in the home leg, a poor United performance saw Rostov find space to keep Romero on his toes and he matched Sardar Azmoun's top-corner bound free-kick at the death.

Getty Images

5/10 Impressed: 5/5

Jesse Lingard: Manchester United's youth product continues to prove his worth time and time again for Mourinho. The Englishman earned a England call-up and even though he is often a substitute for United, against Middlesbrough he was a creative force, regularly providing the key pass for Rashford, but it was his strike from outside the area that once again showed his ability to score from range and score at a crucial point in the game, remind you of anyone?

Getty Images

6/10 Must Improve: 1/5

Ander Herrera: Usually such a dependable player this season, but March has been a harsh lesson for the Basque player. It could be down to a loss of energy due to his high work rate but without that same tenacity he appears a different prospect, highlighted in the Rostov match at Old Trafford and against Chelsea. The red card against Chelsea could be deemed harsh but either way it cost United in an important game for his team and Mourinho as it appeared his tactics could allow his side to snatch a result.

AFP/Getty Images

7/10 Must Improve: 2/5

Phil Jones: The defender has had moments of brilliance at United but this month it was filled with awkward and bad decisions. Understandably, it's not Jones' fault about being put on the wing, but Jones regularly used to make darting runs into the opposition half. This showed the injuries have impacted his game and a lack of confidence in his ability. The poor tackle to give Bournemouth a penalty for the draw was another costly decision, by a defender who could be on the way out of United in the summer.

Getty Images

8/10 Must Improve: 3/5

Zlatan Ibrahimovic: The talisman for the season for United has been the Swedish striker. But the elbow on Tyrone Mings could have a lasting effect on the season for United beyond March. It did open the door for Rashford to gain some minutes but he failed to score in the Europa League against Rostov, especially at Old Trafford which was another poor performance.

Getty Images

9/10 Must Improve: 4/5

Paul Pogba: The Frenchman was pulled off injured against Rostov at Old Trafford but with United winning comfortable at Middlesbrough in the next game it would have hurt his pride. The Frenchman struggled to control N'Golo Kante in the FA Cup and resorted to hauling him to the ground in frustration, while against Bournemouth failed to conjure up any world beating inspiration. The injury could help the midfielder to witness Lingard's impact and how he needs to find the same level of performance before the end of the season.

Getty Images

10/10 Must Improve: 5/5

Anthony Martial: The forward has struggled for a while now, and this month was no different. He has been In and out of the team and the matchday squad. Against Bournemouth at the start of the month, he was another to fail to produce a performance as United drew again and as a substitute he has been anonymous.

Getty Images
"First of all, if you don't pay, they go," Mourinho said in his press conference ahead of United's Premier League match against Sunderland.
"We can be criticised for paying so much, but we would also be criticised if we lost a young English player made in the academy. So the club and the player tried to find a situation that makes everyone happy.
"We're happy he's staying, he's happy he's staying and he's happy he has a much better contract."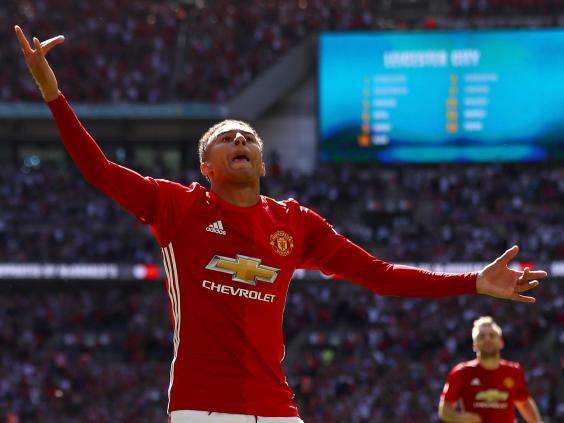 Lingard is not the only high-earning younger player at the club, with 24-year-old Paul Pogba earning £290,000-a-week and 21-year-old Luke Shaw earning £100,000.
And Mourinho admitted that he does have his reservations about paying young players such vast amounts of money and that he hopes his players are surrounded by the "right people".
"One of Manchester United's great players was telling me the other day that he was rich at the end of his career and now these kids are rich when they start their career," he recounted.
"So it's hard and they need to be lucky to be surrounded by the right people.
"If you're rich, that doesn't mean that you don't keep motivation high, personal pride high and professionalism high.
"If they accept that financial situation in the right way, that financial situation gives stability, it gives comfort.
"Comfort gives you better conditions to become a top professional player, so it's just a question of using that financial situation in the right way."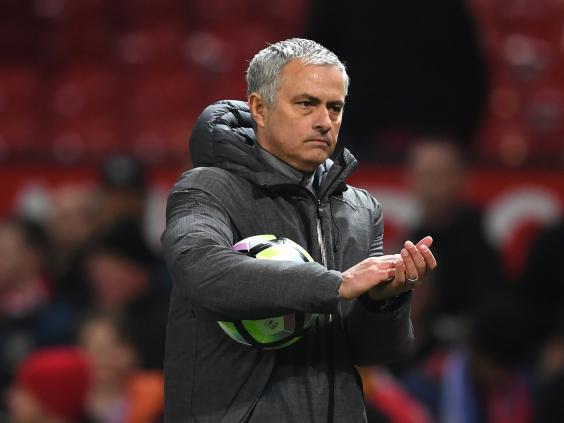 Lingard has started United's last three Premier League games, scoring in the impressive 3-1 win against Middlesbrough while struggling in the successive draws against West Brom and Everton.
He will hope to keep his place in Mourinho's starting eleven for the trip to Sunderland, with United looking to close the gap on fourth-placed Manchester City, which currently stands at four points. 
Reuse content