Jose Mourinho has given transfer updates on three of his Manchester United players, telling reporters that he wants to keep forwards Zlatan Ibrahimovic and Wayne Rooney, while confirming that Luke Shaw will make a return to the matchday squad for the visit of Bournemouth tomorrow.
Ibrahimovic has enjoyed a fine maiden campaign in English football, scoring 26 goals in 38 appearances and helping to win United the EFL Cup last weekend, to confound the critics who suggested the 35-year-old would struggle to adapt to the intensity of the English game.
The Swede signed a one-year contract when he joined from PSG in the summer, but with the option to extend his spell at Old Trafford by another year. And in his pre-match press conference, Mourinho confirmed the club would be looking to trigger that option.
"I see him staying with us, because the initial agreement was to come for us for one year, plus us to have the option for a second," Mourinho told reporters at United's Carrington training ground.
"So I see him staying with us after an amazing, successful first season. I think Zlatan will be fundamental in the second year of this team.
"My feeling is that he is really proud of himself, very proud of his success and his situation, so yes, I see him staying with us."
EFL Cup final ratings
EFL Cup final ratings
1/22 David de Gea - 7 out of 10

Had no answer to Gabbiadini's strikes, but made good first half saves to deny Tadic and Ward-Prowse.

2/22 Antonio Valencia - 6 out of 10

Was given a difficult afternoon by Redmond, but utilised his experience as the game grew old.

3/22 Eric Bailly - 6 out of 10

A shaky start in which he was troubled by Bertrand's pace. Another who improved in the second half.

4/22 Chris Smalling - 7 out of 10

Had his hands full with Gabbiadini, but demonstrated fine positioning and awareness.

5/22 Marcos Rojo - 5 out of 10

Uncomfortable at left-back although he was pivotal in laying on Lingard's goal.

6/22 Ander Herrera - 8 out of 10

Oozes class at times, emphasised by his pinpoint cross for the winner. Occasionally guilty of chasing the game.

7/22 Paul Pogba - 6 out of 10

Fielded in a deeper midfield role, his bursting runs were impressive but few and far between.

8/22 Juan Mata - 5 out of 10

Saw little action and was replaced at the break for the more positioned-minded Carrick.

9/22 Jesse Lingard - 6 out of 10

Kept a cool head to score another Wembley goal, but almost lost it when fouling Redmond when on a yellow card.

10/22 Anthony Martial - 5 out of 10

Kept under wraps by Cedric for long periods, his deliveries were questionable.

11/22 Zlatan Ibrahimovic - 9 out of 10

The biggest man for the big occasion. Started and ended the scoring to win his first major trophy for Manchester United.

12/22 Fraser Forster - 5 out of 10

Questioned for his positioning for Ibrahimovic's free-kick, there was little he could do with the other two United goals.

13/22 Cedric - 7 out of 10

Lacked discipline at times, but impressed when on the attack and delivering from the right.

14/22 Jack Stephens - 6 out of 10

Yellow carded for a tough challenge on Martial, the youngster competed fiercely.

15/22 Maya Yoshida - 6 out of 10

Executed a great tackle to deny Lingard. Occasionally allowed his opponents too much space in the area.

16/22 Ryan Bertrand - 8 out of 10

Like Cedric on the other flank, the full-back was excellent in getting forward and crossing at pace.

17/22 Oriol Romeu - 7 out of 10

Competed well against Herrera, and almost won the tie himself with a header that crashed against the post.

18/22 Steven Davis - 8 out of 10

The captain was a delight in midfield. He held his position well and was at the heart of Southampton's best play.

19/22 Nathan Redmond - 7 out of 10

An exciting talent but too often tried to be hero, shooting when teammates were better placed.

20/22 Dusan Tadic - 7 out of 10

Had a habit of finding pockets of space between United's defence and midfield in which he could show off his close control.

21/22 James Ward-Prowse - 8 out of 10

Wonderful distribution, particularly from dead ball situations. Able to weight passes beautifully.

22/22 Manolo Gabbiadini - 9 out of 10

Southampton's new hero scored twice and had another incorrectly ruled out. Deserved to end the match as a cup winner.
Mourinho has said that Luke Shaw will feature against Bournemouth in the club's Premier League match at Old Trafford tomorrow, to pour cold water on rumours that the 21-year-old full-back is agitating for a move away from the club.
Mourinho has started the English full-back just once in the Premier League after publicly criticising him for his role in United's shock 3-1 away defeat to Watford in September.
Shaw has since been restricted to just six cup appearances under Mourinho, with speculation increasing in recent weeks that the defender could be sold in the summer transfer window.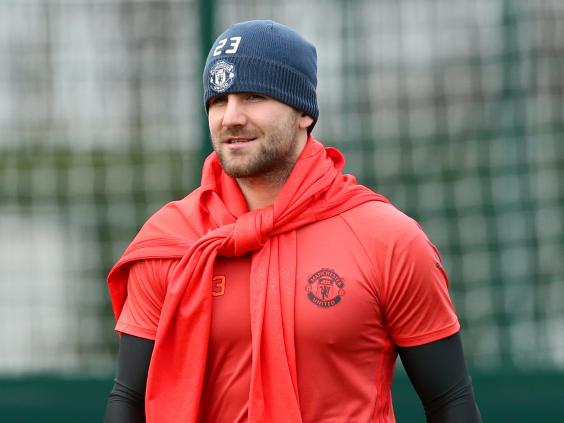 But Mourinho has claimed in his pre-match press conference that Shaw has impressed in training for United and will be selected for tomorrow's match.
"Luke Shaw, I have good news for you," Mourinho said.
"He is selected for tomorrow so you won't need to have the guys at The Lowry to take pictures of who is selected and make the list. He's in the list for tomorrow, so one step up from not being selected, not being in the final even on the bench.
"Like Wayne he's selected, so playing or being on the bench, he becomes again an option to us. Luke is working hard, he's trying to improve. He improved by the physical point of view, I can say, for sure, with good dedication, good specific work and now obviously he needs some opportunities to feel alive, he needs opportunities to play."
There was also an update on club captain Wayne Rooney, who Mourinho appeared particularly determined to discuss. He walked into the conference joking that he knew Rooney's future would dominate the agenda before delivering a four-minute update on the forward's current situation at the club.
"So Wayne Rooney to Everton," he said, referring to this week's reports.
"I only can say that in the final with the result 2-2, with the team in difficulties, with the team possibly going to play 40 more minutes, Rooney was ready to go into the pitch.
"So he's not the player that you play in the last minute or give a gift to be in the winning final, it is a player you trust, and you are going to play, probably your crucial change which is the last one.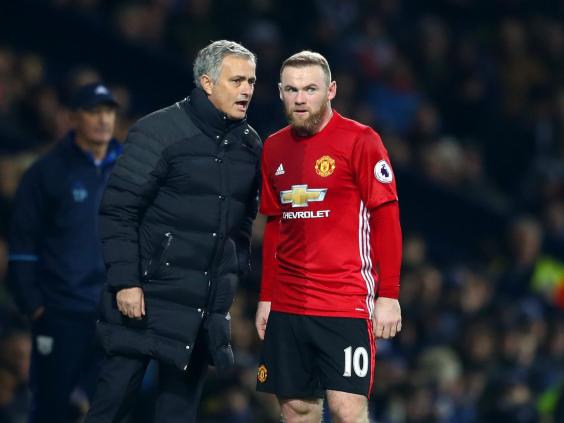 "He is selected for tomorrow with possibilities to play obviously, start or be on the bench and come in.
"Since the moment he decided to stay and to help the team and to fight for Manchester United, he's an important player for us.
"And I think by giving you these two details, I'm telling you all the talk about Everton for me makes nonsense."
But Mourinho stopped short of guaranteeing the 31-year-old would still be at Old Trafford next season.
"What I got was a very strong message of 'I don't go anywhere', especially China because it was the market that was open until the end of February.
"'I don't go anywhere, I want to fight and help this team in everything we are in', so until the end of the season 100 per cent he is with us," he added.
"Next season 100 per cent I would like him to be with us, but I don't give you 100 per cent. I am the kind of manager that likes the players to be happy, not to be with me just because I want them with me."
Reuse content