Arsenal manager Arsene Wenger has put the spotlight on Manchester United striker Robin van Persie ahead of the two sides Premier League encounter on Sunday by claiming he will always be "an Arsenal man" to him.
Wenger sold van Persie in August 2012 for £24m with just a year left on his Gunners contract, and he went on to score 26 goals which guided United to the Premier League title – the 13th under the retiring Sir Alex Ferguson.
But Arsenal have mounted a rejuvenation this season and sit top of the table with a five point lead, with United encountering a somewhat unfamiliar slow start under new manager David Moyes.
The north London club head to Old Trafford off the back of a 1-0 victory over Borussia Dortmund in the Champions League, with the much-anticipated match being labelled as a key moment in determining whether Arsenal's title challenge is genuine.
But Wenger has admitted in the build-up that it still bothers him seeing van Persie in a red United kit, having spent eight years with the Gunners under Wenger's guidance.
 "Of course it's strange because for me he is an Arsenal man," admitted Wenger.
"I took him when he was a very, very young player. We have gone together through very difficult periods and he became a world-class player and for me he is an Arsenal player."
It has been previously revealed that a phone call from Ferguson himself swayed Wenger's decision to sell the striker, with United beating their fierce rivals Manchester City to his signature.
However, Wenger has also admitted that it was the presence of Dutch coach Rene Muelensteen – now technical director to the Qatar Football Association – that persuaded van Persie to choose the red half of Manchester.
"Robin van Persie had been convinced by the Dutch coach who was at Manchester United, (so) that played a big part," Wenger revealed.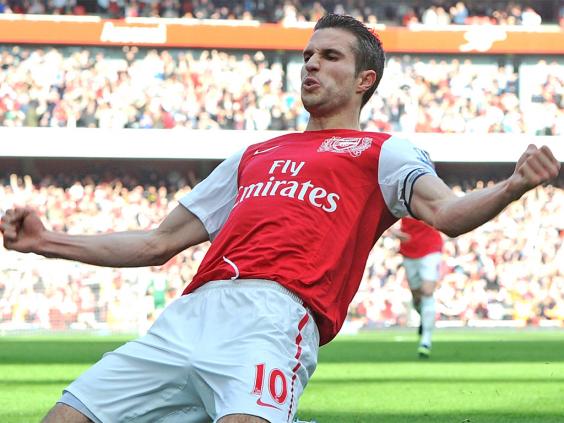 "It was more the fact that I had the conversations I had with Robin van Persie that convinced me, it is not the talk with Alex Ferguson that convinced me to sell Robin van Persie to Man United.
"It is the head-to-head talks I had with Van Persie many, many times that convinced me that I had to sell him."
Wenger was quizzed as to whether he felt van Persie now regrets his Emirates departure, having stated his desire to win silverware proved successful last season only to see the Gunners mount an overdue title challenge.
"Only Robin van Persie can tell you that. I'm not in the position to do that," Wenger said.
"I think in the end I had to decide 'Do I do it or not?' knowing I will get huge criticism for doing it.
"But I just decided because at the end of the day I felt it was the best thing to do."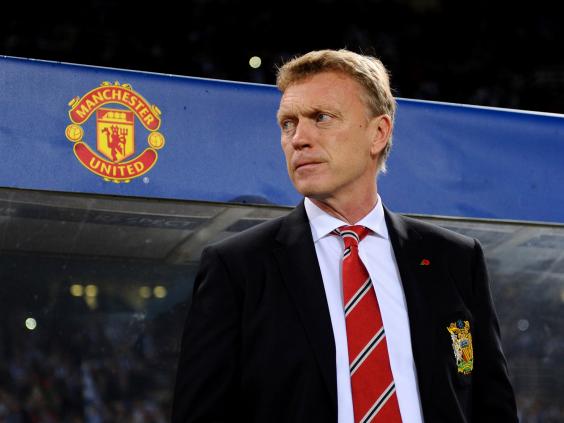 The 64-year-old Frenchman also admitted that it will be "a bit strange" for him when he heads towards the dugout at Old Trafford and doesn't see Ferguson opposite him. For Wenger, it could come as a welcome relief having failed to win in the league at the Theatre of Dreams since 2006.
He also holds a brilliant record against David Moyes, having notched 14 wins against the Scot – more than any other manager Wenger has come up against – and with United heading into the game after a lacklustre performance in Spain in the 0-0 Champions League tie with Real Sociedad, Wenger has reason to be optimistic this time around.
"David Moyes has shown great competence at Everton, so you need to leave him time to really get a grip on Man United, and he is slowly doing that. You see it now in the results," stressed Wenger.
"When someone has been there for 26 years and goes, it takes time for the guy who comes in.
"It is very dangerous and difficult for the manager who comes in. For me, Moyes is dealing very well with the situation.
"We have confidence, but what is at stake is consistency at the top level for us and to be capable of repeating the performances in our last two games, that will certainly be very important for the future of our team."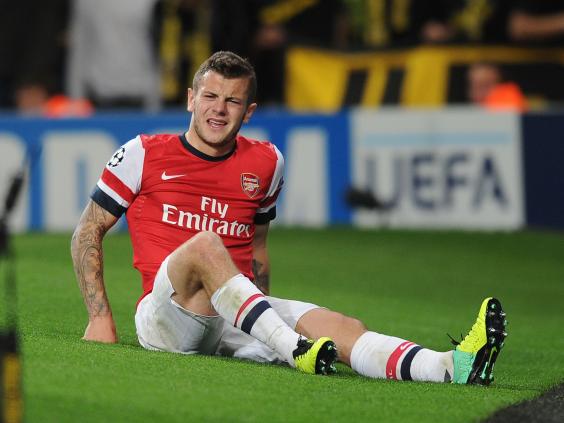 Wenger looks likely to welcome back midfielder Mathieu Flamini after he recovered from a groin injury, although the inclusion of Jack Wilshere remains far more questionable as he continues to deal with an inflamed ankle.
Winger Theo Walcott could yet return from two months out after recovering from an abdominal injury, although Wenger admitted last week that he could be too short on match fitness to take a place on the bench on Sunday.
Reuse content