Everybody knows about Didier Drogba's phenomenal scoring record against London rivals Arsenal.
The Ivorian striker scored 13 times against the Gunners in his first spell at Chelsea - and two more for Galatasaray in the Emirates Cup - a phenomenal record against one club.
But what is often glossed over is Drogba's struggles against their over title rivals over that period, Manchester United.
With Diego Costa still struggling with hamstring injury and Loic Remy facing a race to be fit for Sunday's game after hurting his groin in the 6-0 win against Maribor, Jose Mourinho may have to turn to the 36-year-old veteran at Old Trafford on Sunday.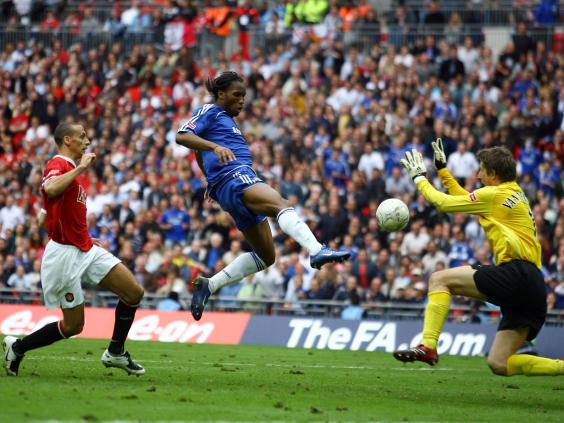 Drogba may have scored 158 goals for the Blues in his two spells, scoring his first goal for the club last night since the Champions League final, but less than a handful of those came against Sir Alex Ferguson's team.
In 19 matches against United in all competitions, Drogba scored a measly three goals
If we look a bit closer at the numbers, Drogba may not have got on the scoresheet too many times but he has played a pivotal role - for good and bad - in matches between the two sides.
His first goal against United was the only goal of a truly terrible FA Cup final in 2007, one of the worst in recent memory; but it was a goal that handed Chelsea a trophy.
Drogba had to wait almost three years for his next goal against United, but again it was a massively important one, if highly contentious. In the title decider at Old Trafford in April 2010, Drogba scored a goal with 10 minutes remaining that effectively handed Chelsea the Premier League title - but the striker was offside.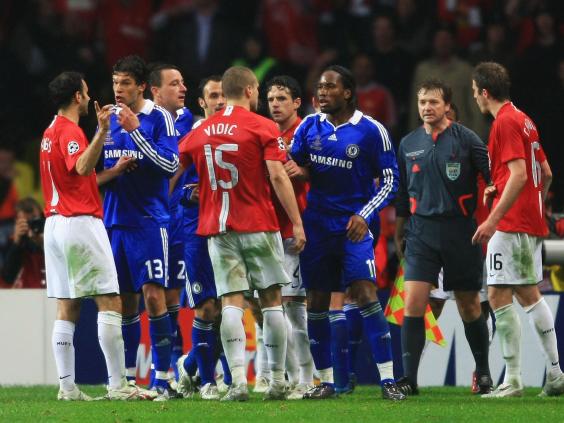 His third and final goal came in the 2011 Champions League last-16 tie, again at Old Trafford. Chelsea lost 3-1 over two legs, a result that would lead to Carlo Ancelotti leaving the club in the summer.
Drogba also played a pivotal role in the 2008 Champions League final, but for the wrong reasons if you are a Chelsea fan. In extra-time, with Chelsea on top, the striker was sent off in Russia for pointlessly slapping Nemanja Vidic. The Blues would go on to lose the final in a penalty shoot-out.
Despite his lack of goals Chelsea's record when Drogba is in the team against Manchester United is good.
Of the 19 games he's been involved in Chelsea have won a slight majority, eight, drawing four and losing seven. But one of those draws and one of those defeats came in the largely pointless Community Shield, giving Drogba a more respectable eight wins from 17 matches.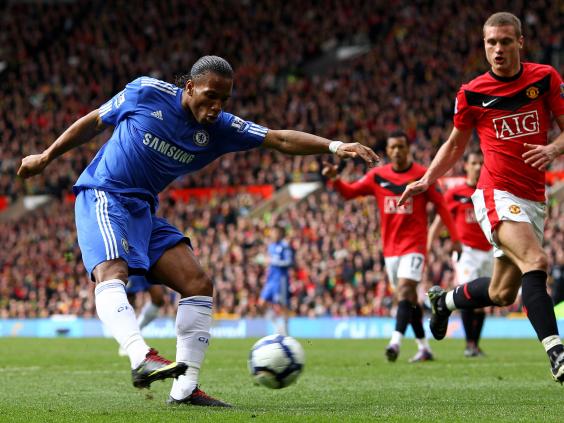 Whether the striker ends up starting at Old Trafford on Sunday is a big if, but, as ever, he will certainly attract a lot of attention one way or the other.
Reuse content