It was something Louis van Gaal said after his only other match against a Jose Mourinho team – the 2010 Champions League final, in which his Bayern Munich side lost to his one-time protégé's Internazionale – which revealed most about the essential difference between the two of them.
"At this point Jose is officially more successful than me," Van Gaal said, despite defeat to an Italian side which had commanded only 34 per cent of possession. "In a couple of years he has won more of the big trophies than me. It's settled. I've no problem admitting it."
It was modesty of a kind we have never witnessed in the man, 12 years his junior, whom he helped mould into a manager at Barcelona.
Nearly 15 years have passed since Mourinho the translator – whom Van Gaal initially found useful in Catalonia to compensate for his paltry one week's study of the Spanish language – set off to plot his own course through football. But their pre-match discussions of their second clash, at Old Trafford tomorrow, revealed little has changed.
Asked why Mourinho manages to get under other managers' skin but not his own, Van Gaal embarked on some amateur psychology.
"Maybe now you know that I am always a controversial person and a lot of media has written about that," he said. "I'm [made] from a little bit of iron – so [I have] a shield, an iron shield." He lowered his hands in front of his face to insinuate a shield. "Nothing can get past that shield? No.
"I think everybody can write or speak about me – I cannot change that, it took me a long time to understand that but I cannot change what you are writing about me – so I have learnt not to react and believe in myself, my players, my staff and that is important."
Manchester United injury list
Manchester United injury list
1/5 Wayne Rooney

There is uncertainty over the extent of the Manchester United captain's injury, with fears he may have suffered ligament damage to his knee during the 3-0 defeat to Everton. Unlikely to feature against West Brom and could miss the rest of the season.

GETTY IMAGES

2/5 Michael Carrick

Having limped off in the 4-2 derby victory over Manchester City, it's uncertain if the England midfielder will fit for this weekend. Was unable to even make the bench for the defeat to Everton.

GETTY IMAGES

3/5 Rafael

The right-back's return to action has suffered a set-back. After making a short appearance in the 3-0 win over Tottenham in March, the Brazilian has been pushing for full fitness. However he suffered a blow to the ribs in an Under-21 match against Leicester and could miss the rest of the season.

GETTY IMAGES

4/5 Marcos Rojo

Having missed the games against Chelsea and Everton due to a groin injury, the Argentina international is pushing for a return and could feature this weekend.

GETTY IMAGES

5/5 Phil Jones

Fellow defender Phil Jones also missed the defeats to Chelsea and Evertton but the England international has returned to training after a foot complaint and could play at against West Brom.
He was only telling a part of the story. It is the Dutchman in Van Gaal which makes him disinclined to indulge in all those Mourinho games. You are as likely to see him flick a manager's tie or offer him a handshake while the game's still on as begin expounding on social media.
Football is a fact-based science for this man. Challenge him, by all means, but please make sure you have got your justification ready and if you convince him he will be more than happy.
He has said of those days with Mourinho: "He didn't respect authority. He was not submissive. He used to contradict me when I thought he was wrong. But I ended up listening him to more than the other assistants."
It is when Van Gaal senses a negative relationship that he begins to sound a little more like Mourinho.
"If he has a positive feeling for you, you can ask a negative question and he will always think you are being positive, even if you are not," says one Dutch journalist. "If he has a negative feeling for you, he will never see a positive question for what it is."
And, of course, it is when he really senses injustice that he lets that shield drop. His departures from Ajax, Barcelona and Bayern were explosive.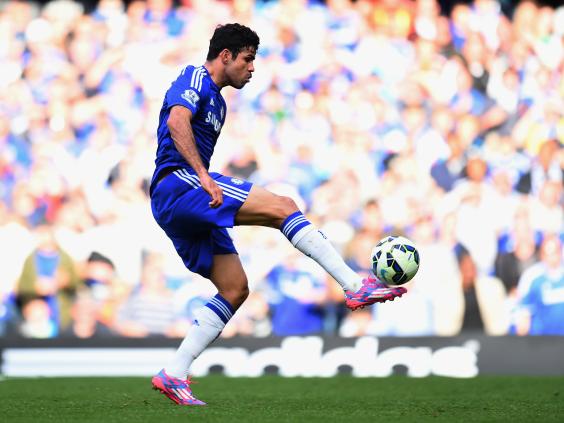 There were no signs that Van Gaal sensed an enemy on Friday. The weekend's task looks enormous – his toughest as United manager – yet it felt like school was out at times. He joked, amid discussions of how he believes Diego Costa will start for Chelsea and how Michael Carrick was playing his first ever reserve game for United, at West Ham last night, to aid his ankle rehabilitation after five months out.
Van Gaal suggested, in the face of evidence Robin van Persie is a shadow of the menace at Sir Alex Ferguson's disposal, the striker was "more fit than ever" and "playing better but doesn't score as much."
Van Gaal was also at pains to point out that Mourinho has a 12-month head start on him. "Yeah..." he said to the notion of whether Sunday is one of the toughest challenges he has faced. "But you have to analyse that I have started just three months ago and him longer. So it's logical he's further with his team than I am with Manchester United. But nevertheless we can win on Sunday."
This was a Van Gaal statement of fact, rather than one of those a pieces of self-justification Mourinho is fond of, because the senior of two men does not feel the need to justify himself any more.
He is 63, has been buffeted by the huge challenge of those Barcelona days, shattered by returning home to the Netherlands only to preside over his country's calamitous failure to qualify for the 2002 World Cup.
Van Gaal signs signatures for fans when United win and when they lose. He faces the press when they win and when they lose. He must face down little less than the Premier League machine at Old Trafford on Sunday afternoon but he will not have lost sleep.
He is comfortable in his own skin in a way that his one-time apprentice will never be.
Reuse content