Kevin Nolan accused linesman Andrew Garratt of taking a guess on the decision that prevented West Ham from taking a valuable point at Manchester United.
Nolan thought he had grabbed a 2-2 draw for West Ham when he tapped in Carl Jenkinson's cross in the final minute at Old Trafford, but Garratt flagged for offside and referee Lee Mason disallowed the goal.
Hammers boss Sam Allardyce was fuming at the officials over the decision after the 2-1 defeat and his captain was also unhappy with the call, which came at the end of a dramatic match in which Wayne Rooney was sent off.
Nolan, who came on in the second half, thinks Garratt could not have known whether he was offside as he was not up with play.
"I couldn't believe it," Nolan said.
"I put the ball in, started celebrating and then I saw the flag.
"I know he has definitely gambled on it because he can't have seen it, because if he had seen it he wouldn't have given it offside."
Most followed sports stars on Twitter
Most followed sports stars on Twitter
1/10 1. @Cristiano (Cristiano Ronaldo) 30m

The Real Madrid striker is the most popular sportsman

Getty Images

2/10 2. @Kaka (Ricardo Kaka) 20.9m

The Brazilian was once the best player on the planet

GETTY IMAGES

3/10 3. @KingJames (LeBron James) 14.8m

LeBron James is the most popular American sportsman on Twitter

4/10 4. @NeymarJR (Neymar Junior) 14.4m

Neymar's popularity on Twitter rocketed during the World Cup in Brazil

5/10 5. @10Ronaldinho (Ronaldinho Gaúcho) 10.7m

The third Brazilian in the top five - another former great player

Getty Images

6/10 6. @WayneRooney (Wayne Rooney) 9.9m

The most popular player in the Premier League

GETTY IMAGES

7/10 7. @andresiniesta8 (Andrés Iniesta) 9.6m

The Barcelona and Spain midfielder is at the peak of his powers

GETTY IMAGES

8/10 8. @3gerardpique (Gerard Pique) 9.4m

Another Barcelona and Spain player. Pique's popularity won't have been done any harm by his relationship with Shakira

Getty Images

9/10 9. @XabiAlonso (Xabi Alonso) 8.19m

The Spanish midfielder just joined Bayern Munich

GETTY IMAGES

10/10 10. @KDTrey5 (Kevin Durant) 8.17m

The next most popular American on Twitter plays for Oklahoma City Thunder

Getty Images
Replays showed Garratt had to make a very tight call, with some suggesting the top half of Nolan's body was just in front of his marker as Jenkinson delivered the ball.
United left-back Luke Shaw thinks United deserved the benefit of the doubt because he feels Rooney was harshly dismissed earlier in the second half.
The England captain hacked Stewart Downing with a cynical kick from behind while the West Ham midfielder was racing away from his own box in the second half.
Shaw feels the referee should have blown moments earlier for a handball.
"My heart sank (when Nolan's shot went in)," he said.
"It was close. We haven't had much luck either with decisions.
"We have actually had a lot of bad luck, especially with Wazza's red card as I would say there was a handball before that but the referee didn't stop play."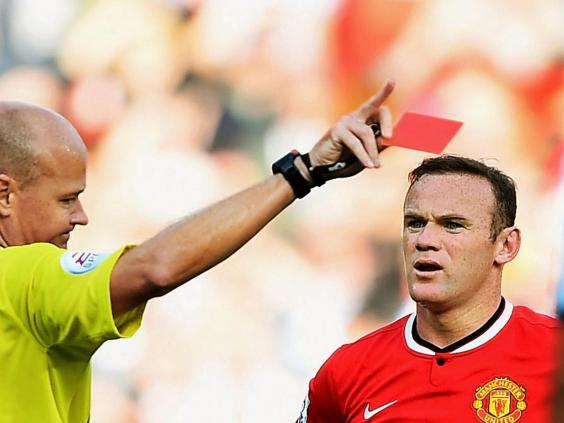 Robin van Persie put United 2-0 up after Rooney had beaten Adrian in the fifth minute, but Diafra Sakho then scored for West Ham to put the home fans on edge.
With all the focus on the attacking trio of Van Persie, Rooney and Falcao, as well as 19-year-old debutant centre-back Paddy McNair, it went somewhat unnoticed that it was Shaw's first competitive game for the Red Devils too.
Shaw, who moved to United from Southampton for £28million this summer, put in a good performance down the left, where he combined well with club record signing Angel di Maria.
It was a much different experience to his Southampton debut, which came in front of 3,062 people at Stevenage.
"It's a massive difference," the teenager said.
"When I started my debut at Stevenage, I said to myself I want to be playing for the best teams in the best league.
"I've done that at the moment and now it's my chance to keep improving as a player. I feel I can do that now."
Shaw has had an eventful three months at Old Trafford since his money-spinning move from the south coast.
Shortly after making his competitive England debut at the World Cup, Shaw incurred the wrath of Van Gaal for turning up to pre-season out of shape.
The Dutchman made Shaw train on his own on the tour of the United States and said: "Luke needs to be fit and he's not very fit. He can't perform how I want."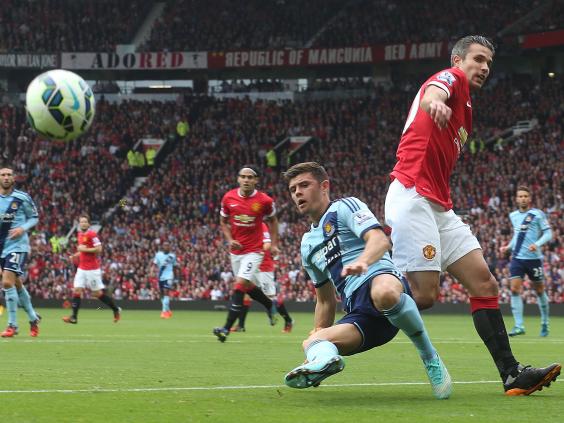 Shaw then suffered a hamstring injury, but won back the respect of his manager for the hard work he put in to make his way back to full fitness.
Van Gaal was so impressed with Shaw's attitude in training, that he said the teenager was "an example" to the rest of his star-studded United squad.
"For him to say I'm an example at a massive club like this is something to be really happy about," the England defender said.
"He was right to say what he said about me in pre-season.
"We had a discussion then and the plan for me was to get my fitness up. It worked, apart from the injury.
"It was a bit of setback but I've worked hard in the last weeks and had some talks. He's been a great inspiration to me and hopefully I can carry that on."
Reuse content