Manchester United striker Wayne Rooney believes he can improve as a footballer and that his best years are still ahead of him at Old Trafford.
Speaking before his controversial dismissal during yesterday's 2-1 Premier League victory over West Ham United, the England captain told The Sunday Times that he is 'more mature' than he has ever been.
"I now know exactly what I want to do on the pitch," the 28-year-old said.
"I still believe I can get better as a footballer. In the next three to five years you will see me as a different player. The next two or three I feel could be the best of my career.
"I'm at a stage, especially after playing at this club for 10 years, where I've picked up a lot about the game - I've learnt."
Scoring his 218th goal for the Red Devils during yesterday's success, the former Everton star has been sent off six times since joining ten years ago. Kicking out at Stewart Downing in the second half, it appeared to many as though his demons of old had returned.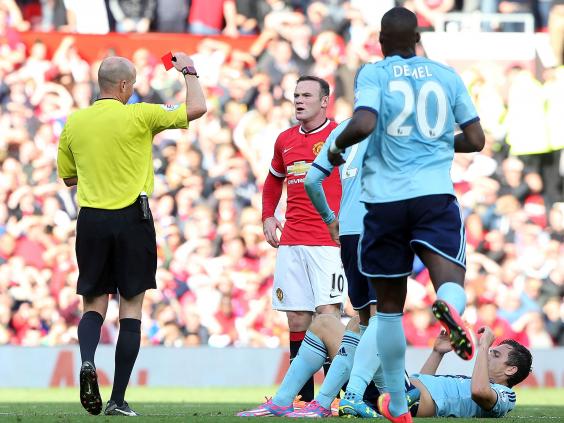 "When I was younger I wasted far too much energy charging around in the last 15 minutes. I'd be tired, your legs aren't fresh and you might miss a chance.
"I'm a better footballer now than I was then. When I was younger I was raw, there were moments when I did spectacular stuff, but now overall my play is better."
After appearing close to moves away from Old Trafford twice in recent years, with Manchester City and Chelsea likely destinations, Rooney now insists that he is happy to stay under Louis van Gaal.
"It's more than likely I'll be here for the rest of my career," he said.