In the two seasons that Manchester City won the Premier League, the matches against Tottenham were the high points of their campaign.
The 5-1 rout at White Hart Lane in August 2011, in which Edin Dzeko scored four times, was the first real sign that Roberto Mancini's side were championship material. Last season City won the two games against Spurs by a collective margin of 11-1. In the encounter at the Etihad Stadium, they were five-up by the 50-minute mark.
Only occasionally, such as in the second half against Liverpool, have City come near those heights this season. They lack the electricity that crackled through most of their games, though manager Manuel Pellegrini has seen signs it might return just as Tottenham come on the horizon once more.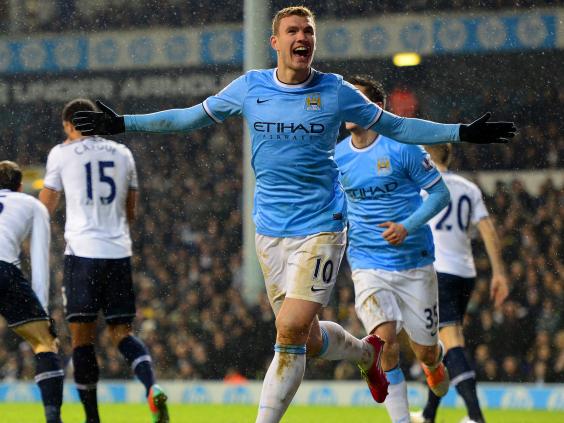 "This season, if you asked me how we had been doing so far, I would say we had one bad game against Stoke," said the City manager. "Those are the three points we are missing. Without that, we would have 17 points from a possible 21 and that would be a very good total. I was very happy with the last game against Aston Villa and we hope we can continue with that level of performance until the next international break because it was at a very similar level to where we were last season."
For the record, City are one point better off than they were at the same stage of last season. Then, they had lost at Cardiff and Villa and drawn at Stoke and were fifth in the Premier League. This morning, they are second. However, the gap to leaders Chelsea is now five points and there are few at the Etihad Stadium who would be comfortable if that advantage grew any bigger.
At the Etihad, Pellegrini will manage City against a Tottenham side for the third time, and on each occasion it will have been with a different manager in the opposition dugout.
However, City's full-back, Bacary Sagna, said his manager had not referred to either of the previous games when preparing for this match. "I remember watching the  6-0 game on television," said Sagna, who was at Arsenal then. "I was amazed that City seemed to be scoring with every chance they had."
City may not yet be playing world-class football but this will be the first match for which they have prepared at the world-class, £200m training facilities of the Etihad Campus that features 17 pitches and accommodation.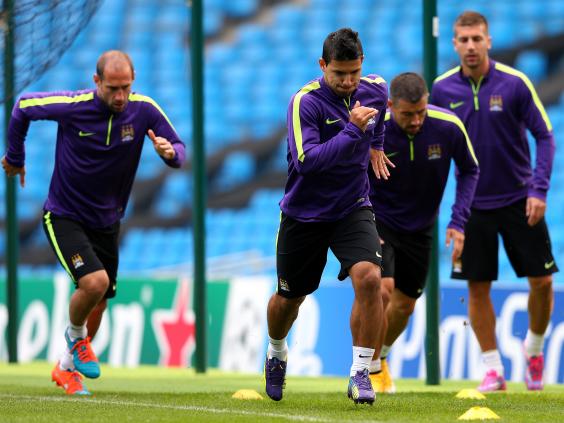 "Now we don't have any excuses," said Sagna, who at Arsenal was brought up on the immaculate training pitches of London Colney that now seem overtaken by what City have created. "I knew it was going to be good but when I saw it, I thought: 'how is this possible?' You feel relaxed, you feel at home and you don't want to leave. You can train, you can rest, you can have a massage or enjoy time with the other guys. Everyone is going to want to play for City when they see these facilities."
Sagna, like Eliaquim Mangala, had returned to Manchester from Armenia, where they had been on the bench for France's friendly in Yerevan. The international break was not kind to City. Mangala picked up a muscle injury that will keep him out against Spurs while Matija Nastasic and Aleksandar Kolarov were in the midst of the mass brawl that followed the abandonment of Serbia's game against Albania.
Kolarov tried to usher Serb fans off the pitch in Belgrade while trying to prevent the teams fighting among themselves as they left the field.
Yaya Touré's journeys to the Ivory Coast, which borders the Ebola-affected nations of Guinea and Liberia, have sparked fears that he might be at risk from the disease – concerns that Pellegrini downplayed.
"We are not concerned and Yaya is not concerned either," he said. "I suppose he is sure about that problem. I don't know if he was screened coming back to Manchester but for the moment he is OK.
"Nastasic and Kolarov came back on Thursday. It was not a good experience for them. We will see what happens in future but it was a very bad thing for football  in both a political and a football sense."
Reuse content