Manchester United defender Marcos Rojo has hailed the management of his new boss Louis van Gaal.
After a shaky start at Old Trafford the Dutch coach has now won three of his last four matches to take the Red Devils up to fourth in the Premier League and Rojo has described the veteran as "brilliant".
"He's brilliant. He's always giving me advice, telling me how to improve my game, my movement.
"He's a great manager who always wants to win and that's the message he gets across to us. He wants the best and that's what he demands from his team."
The 24-year-old has had to fill in at centre-back during the last two games because of a mounting injury list and has filled in admirably next to youngster Paddy McNair.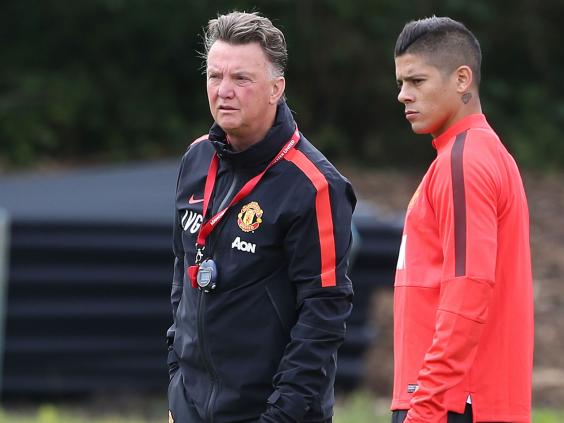 However, McNair has now also picked up an injury leaving Van Gaal again facing a defensive crisis if one of Phil Jones, Jonny Evans or Chris Smalling does not recover by the time they travel to West Brom on 20 October.
"It's never good to have too many injuries, but this is a big club and there is a lot of depth and quality in the squad," added the Argentine, signed for £16m from Sporting Lisbon.
"I'm happy playing alongside all the different guys because I'm very comfortable with all of them. I've played with Paddy and he is a player with a big future.
"Tyler [Blackett] has impressed too. But I just love being on the pitch and I really don't mind who I play with.
"It's the biggest league in the Europe and probably the world. I've always loved watching Premier League football and wanted to play here.
"The football is very direct, quick and physical, which makes it attractive for the fans. I really like playing here. I'm relishing the challenge."
Reuse content