What Adam Forshaw recalls is the trip, the stumble forward, the grabbing onto Yakubu - he thinks – and then the red-faced recovery.
It was December 2009, two months after Forshaw's 18th birthday and he was making his first-team debut for Everton at Goodison Park. It was in the Europa League against BATE Borisov.
Forshaw, from south Liverpool, had been at Everton since he was seven years old, his first club contract had been signed when he was eight.
On so many nights his dad Simon, mum Amanda or nan, Elsie, had driven Adam from the south of the city to training at Bellefield or at Netherton in the north. Adam has two brothers and a sister. The whole family are Liverpool fans – Adam was in Istanbul in 2005 and Athens in 2007. This was a big moment in the life of all the footballing Forshaws.
"I was nervous, my family were so excited," Adam says. "I remember walking up the steps at Goodison onto the pitch and tripping up on the last step.
"I think it was on Channel 5. I sort-of grabbed someone in front of me to keep myself up – I think it was Yakubu. After that I thought: 'I can't do anything more embarrassing than that. I can't do anything worse.'"
Unsurprisingly it would be mentioned by teammates and staff the next day. But after eleven years at the club, Forshaw had made it.
"In a weird way it sort-of settled my nerves," he says of the trip. "After that I enjoyed it. I still get quite nervous. It's good – if you're not nervous, you haven't got much consciousness."
Self-awareness is a strength Forshaw does not lack. He is 25, established in Middlesbrough's midfield, mentioned as a possible England player and preparing to face a progressive Chelsea at the Riverside. But Forshaw knows who he is, where he has come from and that it has not always been this company he has kept.
That Everton debut in 2009 was followed by just one short Premier League appearance at the end of the following season. Forshaw replaced Diniyar Bilyaletdinov for seven minutes at Wolves in April 2011.
Forshaw had at last played in the Premier League but he was not of the Premier League. Everton manager David Moyes offered a contract extension but Forshaw wanted games as much as security.
And, as he says: "I had to be realistic. At the time there was Mikel Arteta, Tim Cahill, Marouane Fellaini, Jack Rodwell, Leon Osman."
In February 2012, now past his 20th birthday, Forshaw made his Brentford debut on loan in a League One game at Scunthorpe. He loved it. Three months later he left for Brentford permanently.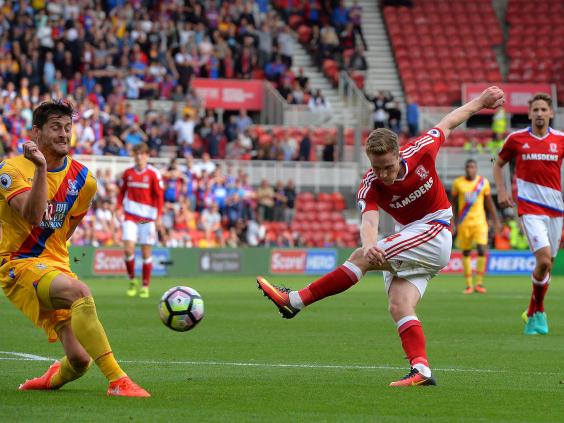 "In terms of football I didn't think twice about it," he explains. "I'd been out on loan the season before and got a taste for proper, men's football, I didn't want to carry on playing under-21s football.
"Probably the hardest thing was moving away from my family and Everton. Finch Farm [Everton's training ground] was two minutes from my house. I still lived with my parents; everything's done for you. I was in a massive comfort zone. It was time to grow up.
"There's no busier place than London. Rent is so expensive! That was a shock. I'd not paid me keep at home - mum would still have me there now.
"I loved it, it made me grow up. You have to look after yourself. You cook for yourself and wash your own clothes – I'd to make a few phone calls to my mum and nan on that. But I enjoyed it.
"I moved in with Harlee Dean, we were both just signed and we lived in an apartment in Brentford. I was so excited for it, I was thinking this is me being a proper footballer. Although it was League One, I was on the way back to where I want to be and it was real life."
Back to where he wanted to be was the Premier League, but Forshaw was in no rush.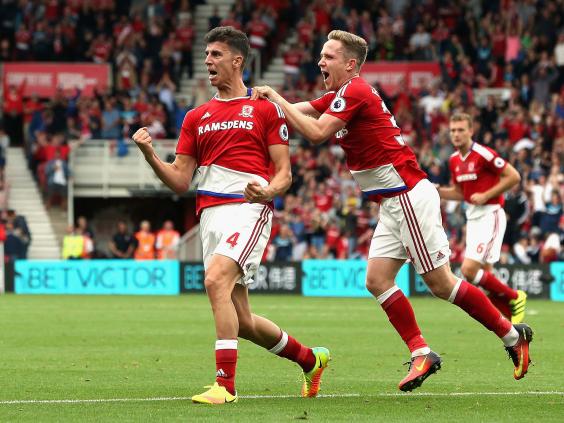 "I never, ever thought too far ahead. I'll be totally honest: in Everton's eyes I wasn't seen as one of the big ones to come through, I was a part of the youth team. I thought I was a decent player. I probably didn't believe in myself as much as the club believed in others, the likes of Jose Baxter, Shane Duffy, Jack Rodwell, Ross Barkley.
"I appreciated playing in League One and the Championship, making the steps. Staying at Everton, I'd maybe not have recognised the different levels in the Football League."
What two years at Brentford gave Forshaw was exposure and experience. He was able to develop in his own space, emotionally and physically: on leaving Everton he was 69KG; today he is 76KG.
There was a League One play-off final loss to Yeovil and a televised FA Cup-tie against Chelsea. Brentford drew 2-2 to earn a replay at Stamford Bridge – "It was 0-0 at half-time. Then they scored four. It was great, it shows the difference in quality."
It is what he has noticed about the Premier League this season. "Speed. Speed of attacking payers. It's the next level."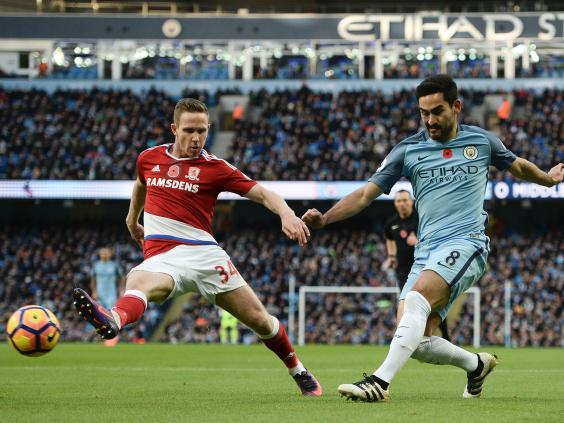 Signed by Uwe Rosler, a short-lived move to Wigan came in September 2014; by January 2015 Forshaw was at Middlesbrough. Reaching the play-offs, Brentford were the opposition. They were beaten but, in the final, Norwich were not and Forshaw remained on the bench.
It was similar last season when he made nine starts in the successful promotion campaign and 20 from the bench.
Since then we've played away at Arsenal and at City and drew the two games. That's given us belief we can go anywhere. That is massive, that confidence
However, this season Forshaw has started every league game bar the first. Injuries to Grant Leadbitter and Martin De Roon have helped, but Forshaw has also grown. He has played the 90 minutes of the last three matches: 0-0 at Arsenal, 2-0 at home to Bournemouth and 1-1 at Manchester City. Those results have changed the feel around Boro.
The previous game, a 1-0 home defeat to Watford, was drab and demoralising. Forshaw says: "We've grown up since Watford. That game for me was the most frustrated I've been.
"Since then we've played away at Arsenal and at City and drew the two games. That's given us belief we can go anywhere. That is massive, that confidence."
If he was not part of the Premier League before, Forshaw is now and when England crops up briefly, he notes the circuitous routes taken by the likes of Jamie Vardy, Rickie Lambert and Adam Lallana. Forshaw has been on a similar trip.
Now he is back where he said he wanted to be when he left Everton. He's been back to Goodison Park, too, in September. Boro lost 3-1 having taken the lead, but the main thing as Forshaw says was: "I walked up the stairs OK."
Reuse content