Jose Mourinho, the Chelsea manager, has rarely hesitated to express an opinion, which is why the conscious decision to keep his counsel on the eve of Everton's visit today was all the more noteworthy.
Only a week ago Mourinho was at the centre of attention after labelling Arsène Wenger a "specialist in failure". His barbs, which came in response to the Arsenal manager accusing him of having a "fear to fail", met much criticism, including from Wenger, who said his comments had "embarrassed Chelsea".
Those expecting more of the same at Mourinho's press conference were disappointed as he was barely willing to talk about anything or anyone outside of Stamford Bridge. The subjects of Wenger, poor performances by Premier League clubs in Europe this week, Chelsea's Champions League opponents Galatasaray and even the job Everton manager Roberto Martinez has done at Goodison Park, got short shrift.
One key exchange went like this: asked if he was upset over something, he replied tersely, "I'm fine." Had he taken a vow of silence? "No". Was he angry with the criticism over Wenger? "No". Was there something he preferred to talk about? "If I've finished, I go."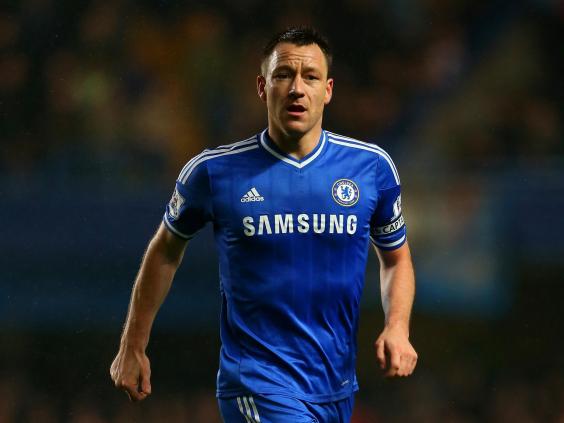 One thing that did brighten Mourinho's mood was the prospect of being able to recall captain John Terry after three weeks out with a leg muscle injury, although David Luiz is now on the treatment table with a groin problem.
But Mourinho still managed to make one dig, at another old foe, Uefa. Wenger and Manchester City manager Manuel Pellegrini both complained about referees and the rules regarding red cards following their midweek Champions League defeats, in which both teams had a man sent off.
Mourinho said: "There are many things that we speak in the meetings [of Uefa], but we really don't feel the connection between what was told and what happened during the competition."
Jose Mourinho has the option of recalling John Terry for today's home game against Everton