Arsenal's new signing and Southampton academy product Calum Chambers believes the Saints have more young players ready to break into the first team squad at St. Mary's.
The 19-year-old became the fifth major departure in the South Coast after Luke Shaw, Adam Lallana and Dejan Lovren all left before new boss Ronald Koeman could even get comfortable in the manager's chair.
Arsene Wenger, the FA Cup holders' manager, is believed to have paid in the region of £16m for the right-back despite the England under-19 star only making 21 senior appearances.
Despite being just the latest face to leave, Chambers believes that his former employers can still compete in the Premier League.
"They have a great youth system, they'll produce more players," he told Arsenal's official website.
"It has been a bit of a whirlwind for me. From under-21s to first-team football is such a big step. I think it is more mentally than physically challenging.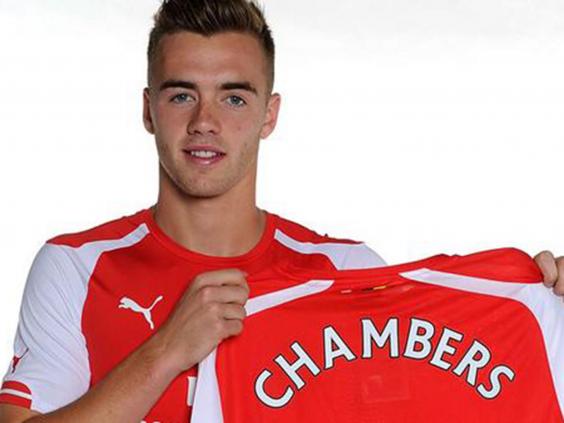 "I have managed to keep my feet on the ground and worked hard.
"Every experience I got was such a good feeling to go out there and play against players of such quality. I just want to keep doing it more and more."
Joining a illustrious list of youth prospects to leave St. Mary's for a shot at European football, including Gareth Bale and Theo Walcott, Chambers also revealed that he started his short career as a midfielder.
"I was a midfielder about a year and a half ago for the under-21s," he said. "I saw an opportunity in the first team at right-back and thought that for my progress it would be best to move there.
"I used everything I learned in midfield - like first touch, scanning and all that - and brought it into right-back. I learnt how to play there with the under-21s and went through each game afterwards with the coaches and worked on little bits, and it just went from there."
Reuse content