Steve McClaren was paraded as Newcastle's new head coach and given a position on the club's board yesterday – and was then gagged from talking about it.
McClaren was only allowed to speak to the official media partners of Newcastle United at his unveiling at St James' Park. The Independent was one of four newspapers which waited outside of the stadium for three hours to speak to the former England manager.
McClaren left the ground via a side entrance but before he went was asked whether he was able to answer one or two questions. "I can't," he replied.
He was then asked if he wanted to speak to the independent press and replied: "Sorry."
The 54-year-old left St James' and two hours later it was confirmed that he had not only taken over from the interim head coach, John Carver, who was sacked on Tuesday, but had also been given a position on the board.
In a major reshuffle, controversial owner Mike Ashley relinquished his position on the board and McClaren, the chief scout Graham Carr and club ambassador Bob Moncur have joined the managing director Lee Charnley in the running of the club.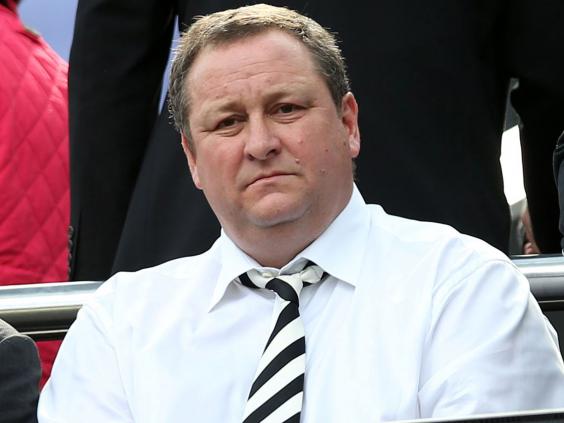 McClaren signed a three-year deal in his role as head coach that could be extended to eight years, the same length of contract Alan Pardew and Carver signed in 2012.
He admitted that the target is to take Newcastle into the top eight in the Premier League and to win a trophy. That is a major U-turn on the previous policy of overlooking cup competitions – something  the club admitted to at a Newcastle fans' forum – in case they endangered the club's top-flight status.
Newcastle, who secured safety from relegation on the final day of the season, were knocked out in the FA Cup third round last season when seven first-team players did not feature at Leicester.
McClaren also revealed he had turned down three offers to take over at St James' Park in the past – though he did not mention the approach that was made last month, after Newcastle had lost at Leicester in the league, with three games remaining.
Speaking on Sky Sports, McClaren said: "The objective is top eight and to win a trophy. The key thing for me was the statement he [Ashley] made at the West Ham game, where he came out with drive and determination and focus and talked about objectives of what he wanted to achieve and said it with such verve and vigour everybody was convinced and rejuvenated through that.
"I moved into this area 15 years ago, became manager of Middlesbrough and then I realised how big a club Newcastle was. It's one of the top clubs in Europe. I always wanted to have this job, always. I've had two or three opportunities, as way back as 2004, when I was at Middlesbrough meeting Freddy Shepherd.
"Everything is about timing in football. It wasn't the right time. They [Newcastle] got relegated, there was an interest but unfortunately I was at FC Twente and I'd only been there a year.
"And then the well-documented one of January just gone. The timing wasn't right. I had a job at Derby. We were on course, I had been there just over a year. We were top of the league. It was a job I wanted to finish."
Later, speaking on NUFC.co.uk, he added: "St James' Park is like a cathedral on a Saturday afternoon, a symbol for the city and I am excited to be given this opportunity. I know how important Newcastle United is to the city and the region.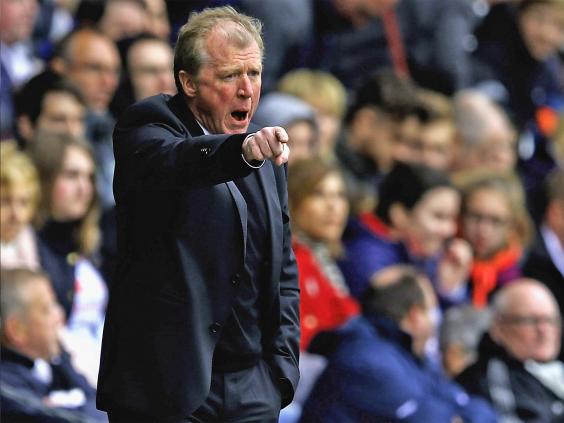 "There's a lot of work to do, but the club has made it clear about wanting success and I would not have come here if I didn't believe they were serious. This club has waited far too long to win a trophy. That's one of my primary objectives here."
Charnley, Carr and Newcastle's PR adviser Keith Bishop were all at the stadium yesterday to welcome the appointment. Ashley was not.
Local newspapers, the Evening Chronicle, the Newcastle Journal and the Northern Echo were not invited to the unveiling of the new Newcastle manager. Nor was the BBC.
McClaren will be the seventh man placed in control of the first team during Ashley's eight-year reign at St James'. He has appointed Kevin Keegan, Joe Kinnear, Alan Shearer, Chris Hughton, Alan Pardew and John Carver, as an interim.
McClaren has not managed in the Premier League for nine years but led Middlesbrough to their first major trophy in 128 years when they won the League Cup in 2004 and also guided them to a Uefa Cup final in 2006. He has also won the Dutch title with FC Twente.
He was sacked by England after failing to reach the 2008 European Championship and flopped at Wolfsburg and Nottingham Forest before being sacked by Derby at the end of the season.
--
ASHLEY'S MANAGERS
Sam Allardyce
May 2007-Jan 2008
G 24 W 8 D 6 L 10
Win percentage            33%
Nigel Pearson (caretaker)
Jan 2008
G 2 W 1 D 0 L 1           WP 50%
Kevin Keegan 
Jan 2008-Sept 2008
G 21 W 6 D 6 L 9        WP 29%
Chris Hughton (caretaker)
Sep 2008
G 3 W 0 D 0 L 3       WP 0%
Joe Kinnear
Sept 2008-April 2009
G 18 W 4 D 8 L 6        WP 22%
Alan Shearer (caretaker)
April 2009-May 2009
G 8  W 1  D 2 L 5         WP 13%
Chris Hughton
May 2009-Dec 2010
G 64 W 38 D 11 L 15   WP 59%
Alan Pardew
Dec 2010-Jan 2015
G 185 W 71 D 41 L 73 WP 38%
John Carver (caretaker) 
Jan 2015-June 2015
G 20  W 3  D 4   L 13   WP 15%
Reuse content