Arsenal look set to be without first-choice defensive pairing Per Mertesacker and Laurent Koscielny for the second game running after manager Arsene Wenger admitted he doesn't know if either will be fit for this weekend's Premier League trip to Newcastle.
Both missed the thrilling 0-0 draw with Liverpool on Monday night in a match where Arsenal's defensive frailties were horribly exposed in the opening half. Had it not been for a Petr Cech master class – the £10m summer signing making a string of impressive saves from Christian Benteke and Philippe Coutinho – the Gunners may have already been out of the game come the break.
Speaking in his pre-match press conference on Thursday morning, Wenger revealed that Mertesacker is the most likely to miss the match at St James' Park as he continues to struggle with a chest infection, while France international Koscielny is set for a test on his injured back later today.
Arsenal injury news and suspensions
Arsenal injury news and suspensions
1/6 Jack Wilshere (midfielder)

Has suffered a setback in his recovery from a hairline fracture of his right ankle and required surgery which will keep him out for several more weeks than expected. Arsene Wenger does not expect him back until late November at the earliest.

2015 Getty Images

2/6 Danny Welbeck (striker)

Was close to a return but suffered a serious setback that requires surgery and will likely leave him out until January 2016. Has not played since April, and has been described by Wenger to be "progressing well".

2015 Getty Images

3/6 Tomas Rosicky (midfielder)

Suffered a knee injury while on international duty and has been missing since the start of the season. Wenger said "it's similar to Welbeck" - meaning he could be out until the New Year.

2015 Getty Images

4/6 Mikel Arteta (midfield)

Played the final 10 minutes of the win against Watford but has re-injured his ankle and will miss the Everton match.

2015 Getty Images

5/6 David Ospina (goalkeeper)

Has hurt his shoulder and will not be available until the next international break

6/6 Aaron Ramsey (midfield)

Pulled up in the win against Bayern Munich with a hamstring problem. Will miss the next month.

Getty Images
"I don't know," said Wenger when asked if both players would be available.
"Mertesacker is still sick and we will know more about Koscielny today. He might have a test on his back and I will certainly know more tomorrow morning. The less likely to be fit is Mertesacker.
"I would like them to be available but that's part of the season, and you can't complain about that."
Wenger believed that the first half performance against Liverpool was very different to that of the second, and believes that the goal will start flowing despite scoring just twice in their opening three matches.
"It was a game of two halves for us defensively," Wenger added. "In the first half we gave the chances away to Liverpool to score and in both halves we created chances.
"We could not finish so we have a little deficit comparing the chances we created and our finishing qualities at the moment but that will come back. Defensively we suffered in the first half but in the second half we didn't give any chances away."
Wenger also addressed the constant transfer rumours that surround the Gunners at this time of year. Real Madrid striker Karim Benzema this week ruled out a move to the Emirates, while Paris Saint-Germain forward Edinson Cavani has cropped up on the radar once again.
Wenger revealed though that no deals are close to being done, but did hint that a late move from the club is in the pipeline as he described his feeling over a last-minute transfer as "confident".
"I am always confident that a last-minute situation or solution is available, because the transfer market is especially moving in the last four or five days," said Wenger.
"But at the moment I cannot promise you that. We work very hard, you know I have a team around me who work day and night to find good solutions but at the moment we are not close to signing anyone.
"Finishing qualities come and go and you do not always know why, but certainly at the moment we want it so much at home that we're trying to force it a little bit."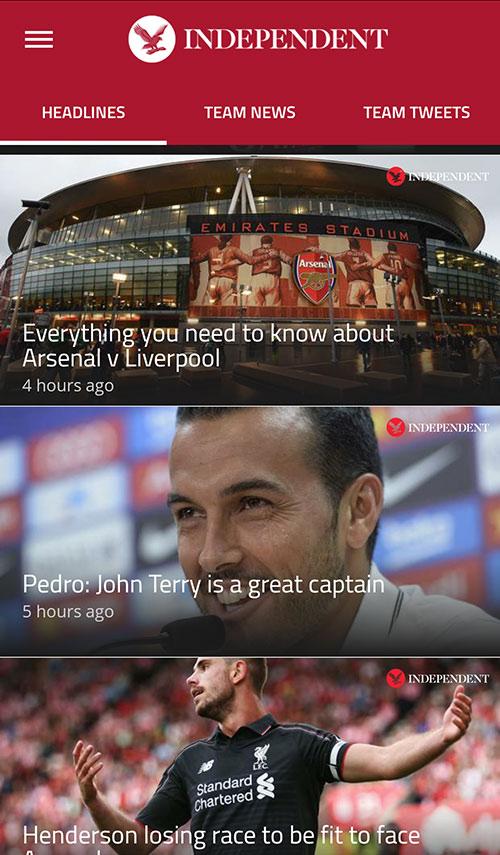 The Independent has launched a new football app! Live scores, in-game stats, breaking news, videos and push notifications are just some of the many features. Use the links below to download and get more from Indy Football...
iPhone
http://ind.pn/iphonefootball
iPad
http://ind.pn/ipadfootball
Android
http://ind.pn/androidfootball