Former Leicester City manager Nigel Pearson has backed the Premier League leaders to win the title, but admits he will not be happy for some individuals at the club.
The 52-year-old was dismissed in July amid uncomfortable revelations about the activity of his footballer son James and two other development players while on a goodwill tour of Thailand, the homeland of owner Vichai Srivaddhanaprabha.
Pearson extricated the Foxes from their League One predicament in 2009 before returning to the East Midlands club via a short stint with Hull City to guide them to the Championship title. Leicester, bottom in March, pulled off the greatest of great escapes from relegation last season but Pearson, one of the most decorated bosses in their history, was nonetheless sacked owing to "differences of perspective" with the hierarchy.
In an interview with the Times, the Nottingham-born boss said: "I've nothing to regret - nothing at all. One of the difficult things would be that there are clearly a lot of unanswered questions, but they will have to remain that way. 
"That's just the way these things work sometimes. Financial payoffs can ease certain aspects, but I'll have to live with the fact there will be some unanswered questions. That's how it is. I know the situation and I've got nothing to reproach myself for."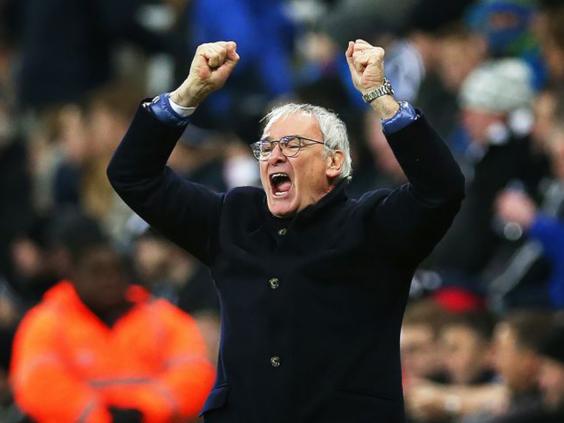 A victim of circumstance at Leicester, Pearson says Aston Villa and Sunderland did not approach him about their respective vacancies following the departures of Tim Sherwood and Dick Advocaat earlier in the season. But his comments about his former employers' chances of winning the title, currently two points clear at the summit under successor Claudio Ranieri, proved to be most revealing.
"They'll win it," Pearson said. "I think they'll win the Premier League because they won't be distracted by the hype. A lot of people in the game haven't really sussed what Leicester are about. They've got some really good players - Jamie Vardy's form has been unbelievable - but collectively they're a bloody strong group. They're extremely resilient.
"They coped with the pressure exceptionally well last year and they're doing the same this year. They won't be interested in what anyone else says. They're concentrating on themselves, playing to their strengths and their identity, whereas, to me, a lot of other sides have lost their way. Leicester have got no fear. Good luck to them.
"It would be a mixture of feelings [if they win the Premier League], let's be honest," he added. "I would be delighted for a lot of people there - players, staff and fans - but I would be dishonest if I said I would be happy for everyone there. Of course I wouldn't be."
Reuse content