Leicester City manager Nigel Pearson has greeted rumours linking Jamie Vardy with a call up to the England squad with a 'pinch of salt'.
The 28-year-old forward was playing for Stocksbridge Park Steels in the Northern Premier League just five years ago but his industrious displays in recent weeks have reportedly caught the eye of England boss Roy Hodgson.
Vardy was watched by the Three Lions backroom staff after playing his part in the 5-3 demolition of Manchester United back in September, but their interest faded as Leicester went 13 games without a victory before Christmas.
Following another impressive display during the 2-0 victory over Southampton last weekend, as the Foxes edged ever-closer to Premier League survival, Pearson has called for calm.
He said: "Whatever the by-product of playing well for us is, fine, but I don't think at this moment in time that is something which we need to spend a great deal of time discussing.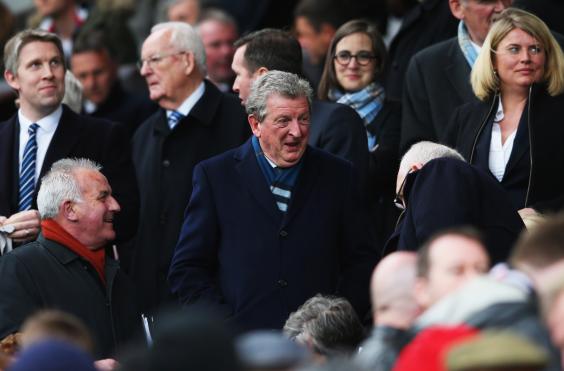 "When national managers are present at games, there is going to be speculation as to who they're there to watch but ultimately, as far as I am concerned, Jamie has continued to develop exceptionally well for us.
"He has been a big part of how we have been able to change our fortunes because of what he brings to the side. But that would be a meteoric rise if that was to happen, but first things first. It's about us retaining our Premier League status.
"The last time this question came up was when we played Manchester United at home and we sort of fell of the map for a bit didn't we?"
Vardy has climbed the Football League over the past half-decade, after spells with Halifax and Fleetwood Town, and has settled well in the top flight despite some doubts over his ability to score at the highest level.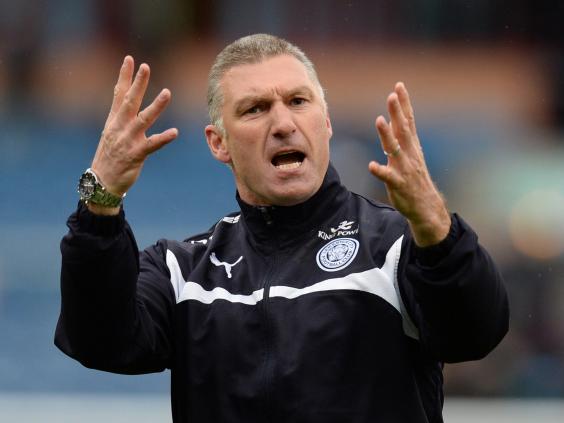 Pearson would undoubtedly deserve a slice of praise himself should Vardy be called up to Hodgson's squad after plucking him from the Conference in 2012.
However the Leicester manager believes the romance of his rise through the divisions adds to the calls to see him acknowledged with an England cap.
"I'm not so sure where it originates from or whether it's a story that has picked up because of a national manager being at our game. You have to bear in mind who we were playing against and the players he could have been watching there.
"I take all of these things with a bit of a pinch of salt. He has come an awful long way in three seasons with us, before then he was playing in the Conference - through to playing in the Premier League now and playing very effectively.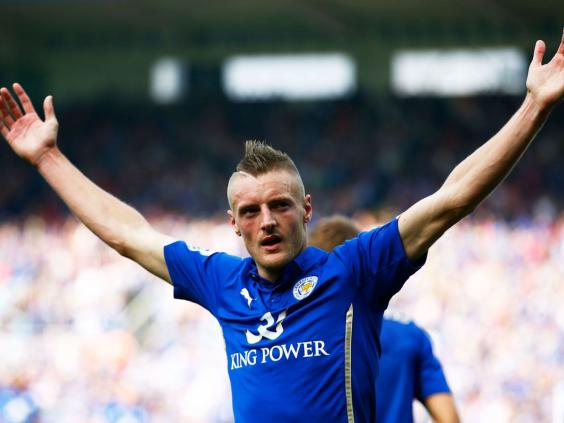 "That is a testament to the fact that he has a bit of staying power. It's not always been easy for him, he has had spells where he has fallen out of form.
"Especially as a striker that is hard to come through and, the higher the level you play at, if you're not scoring goals then it means that you may come in for some criticism."
Vardy endured criticism from all quarters in his first season at the King Power Stadium but went on to hit 16 goals the following year as the Foxes secured promotion.
Pearson added: "Whatever happens this year, I know he has made another progression and he has proved to himself that he can play at this level.
"He knows himself to play to his own strengths. I think he is very honest in that regard so we'll see what happens but one thing at a time.
"Along with everyone else, he is concentrating on us achieving what we need to do over the next two games."
Reuse content