Nigel Pearson is waiting to hear if he will face any further action after a bizarre incident that saw him put his hands around the throat of James McArthur.
The Leicester City manager was standing in his technical area when McArthur inadvertently fell into him, knocking the Foxes boss off his feet. With both on the floor Pearson then placed his hands near the throat of the Crystal Palace player.
The two then got to their feet but with McArthur appearing to want to get back to the on-field action Pearson held onto his shirt and refused to let go for a few seconds before relinquishing.
Whilst the incident appeared playful at first there appeared to be a more menacing tone as it went on.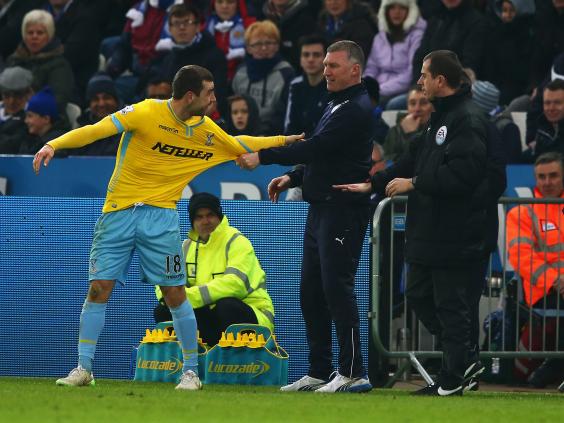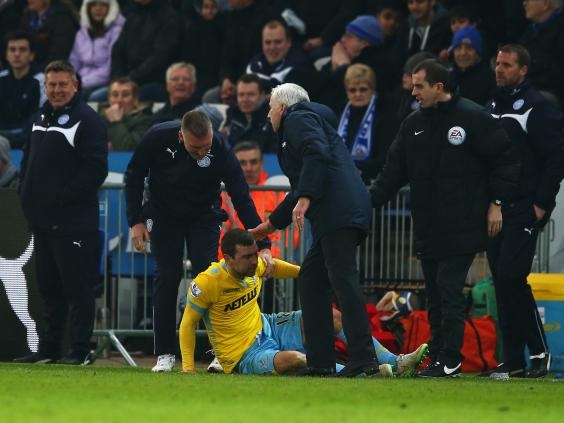 After the match, rather than apologise Pearson made comments to the BBC about being able to handle himself and also alluding to some history between himself and McArthur - a player he tried to sign during the summer.
"Because he said something to me," Pearson explained when quizzed about the incident.
When he was asked to expand on his answer, the Foxes manager said the following.
"I don't have to reveal anything, do I? I'm more than capable of looking after myself."
Pearson, who had already been in trouble this season for comments made to a Leicester fan, explained about the failed transfer.
"Listen, I've got a lot of respect for lad, I think he's a good player. Clearly you know what happened in the summer with the possibility of him coming here. I'm as disappointed as how he was with how things possibly panned out.
"But that's nothing to do with me or the player – it's the other football club which was involved in it who take absolute responsibility for anything that wasn't quite right. And a certain manager [Uwe Rosler] who opened his trap when he should have kept his mouth shut. I have absolutely no problem today at all with the lad."
Reuse content