Nike and adidas are waging a war across Europe for dominance in the lucrative football kit market.
Repucom and PR Marketing's latest Kit Supplier Report show the the two sportswear giants are ferociously vying for the top spot - and with approximately 13million shirts sold by the 98 clubs of Europe's top five leagues last season, a 14 per cent increase on 2011-12 - the two companies are way in front of their rivals.
Premier League clubs sell the majority of shirts in Europe with over five million shirts sold by the 20 clubs last season. La Liga (3.1m) is second, followed by the Bundesliga (2.32m), Ligue 1 (1.22m) and Serie A.
Of the 25 brands supplying kit to clubs in 2014-15, Nike has become the market leader for the first time, but new deals with Manchester United and Juventus from 2015 will see adidas re-take their crown. 
The biggest kit deals in sport
The biggest kit deals in sport
1/9 Manchester United - adidas

Manchester United announced a mammoth 10-year £750m deal with German sportswear giant adidas in July. They had been with Nike for the previous 13 years on a deal worth about £25.4m per year.

Getty Images

2/9 Manchester City - Nike

City switched from local firm Umbro to Nike in in a six-year deal announced in May 2012.

GETTY IMAGES

3/9 Arsenal - Puma

This is the first season of Arsenal's deal with Puma, which was announced in January 2014 as the biggest contract in both parties' history.

GETTY IMAGES

4/9 Liverpool - New Balance

In January 2012, Liverpool announced a six-year agreement with American firm Warrior. The deal was reportedly worth £25million a year to the Reds, but New Balance took over the contract in early 2015 with the value of the deal believed to now be worth around £300m.

Getty Images

5/9 Chelsea - adidas

Chelsea and adidas signed a 10-year deal in June 2014 worth almost £300m.

GETTY IMAGES

6/9 England - Nike

The Football Association ended a 60-year association with Umbro by switching to Nike. A five-year deal to run from 2013 to 2018 was announced in September 2012. The figure was not made public but the FA described it as "a substantial investment".

Getty Images

7/9 Real Madrid - adidas

Real's agreement with adidas, which runs until 2020, was widely reported to be the most lucrative in world football before United announced their deal with the same firm.

GETTY IMAGES

8/9 Barcelona - Nike

Barcelona announced in 2007 that their deal with Nike, initially signed in 2006, was being extended until the end of the 2017-18 season. The original contract was worth a minimum of 30million euros a year.

Getty Images

9/9 NFL - Nike

Nike replaced Reebok as the official supplier of kit to the National Football League in 2012 in a five-year deal that is the most lucrative in US sport.

Getty Images
After adding five new clubs for the coming season, American company Nike have taken their portfolio to 26 clubs, outpacing their German rivals, who have 18, for the first time since 2009-10 - Nike now supply just over a quarter of all clubs in Europe's top five leagues (26.5 per cent), compared to adidas' 18.4 per cent.
Third placed Puma supply just nine clubs in Europe's top five leagues.
However, adidas are in charge in the lucrative Premier League, and have deals with five clubs compared to Nike's three.
"In terms of revenue it is the top ten European teams which dominate, delivering 65% of total shirt sales in the five key football leagues, most of which coming from clubs in the English Premier League, adidas' strongest market," said Andrew Walsh, football expert at Repucom.
"Whilst Nike may be winning in the quantity stakes, adidas is certainly not bowing out in the running for market superiority, far from it in fact. The brand is now starting to flex its muscles by supplying Europe's biggest clubs."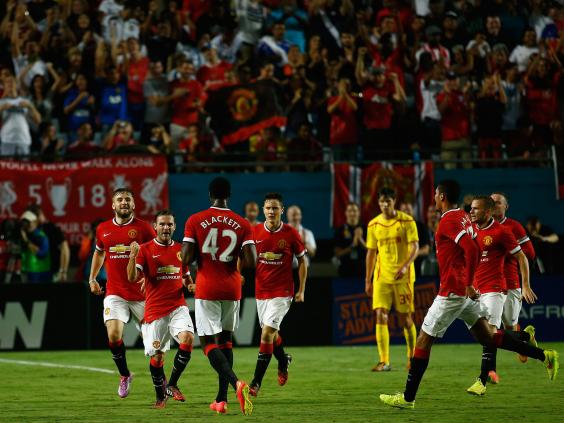 Nike were dealt a further blow earlier this summer when Manchester United announced a blockbuster 10-year, £750m deal with adidas and the brand will also take Italian champions Juventus from Nike in 2015-16.
Currently, Nike's deals are worth €125m-per-year, while adidas' are worth €10m per-year more.
Walsh continued: "adidas' position in the market is certainly one of 'quality', already official partner of World Football's biggest tournament, the Fifa World Cup, as well as World Champions, Germany and the UEFA Champions League, now they are moving to kit out the world's biggest clubs underlining their position as football's leading sports brand in terms of sponsorship. A title that Nike will of course continue to rival.
"Whilst Nike looks to maximise the number of teams it supplies, Adidas is going for the most popular, most followed and ultimately biggest selling clubs in the world."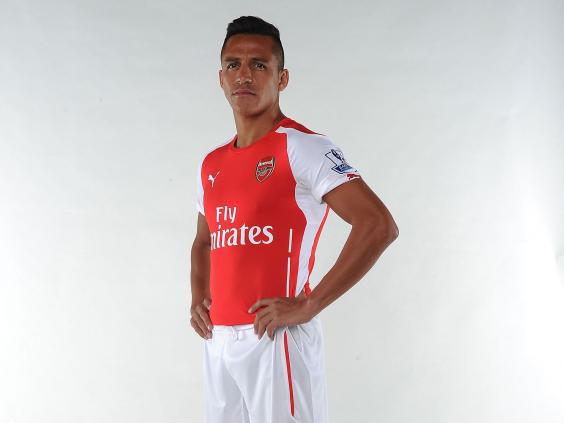 Puma's bumper deal with Arsenal, worth £150m over five years, has seen them strengthen their place as the third biggest player on the market - they supply nine clubs in Europe's top five leagues.
"Kit deals in football are increasingly becoming more important in achieving a stronger market share for sports brands," said Dr Rohlmann of PR Marketing.
"These companies significantly benefit from supplying top clubs through both jersey sales and a rise to their reputation internationally."
Reuse content