When I was a coach at Liverpool, we had Javier Mascherano, and it would genuinely be difficult to think of a player who had superior game intelligence; of someone who understood the game so well.
People used to marvel at how quickly he could get on the ball when it broke, but he wasn't that fast. It was that he inherently understood exactly where to go before anyone else. This is the level of player we're talking about.
And yet, when he joined Pep Guardiola at Barcelona in 2010, he immediately began speaking about how grateful he was he had went because he learned that the game can be played a different way. So, even for players of that standard, Guardiola's idea of football is so new, so distinctive. It's not even easy for them to adapt, but the net effect is that Guardiola sides gradually become very difficult to play against.
I think this has been underestimated in England, but that will gradually change too. I'm sure he will leave a legacy that people will appreciate in the future.
Because, in Europe as a whole, Guardiola has probably been the manager that has made the game evolve more than any other in the last 10 years. In terms of dominating matches through the ball and positional play, and how you build games, you only have to look at his influence on so many football teams across the continent.
I think everybody knew what he was going to try from the start at Manchester City. There are fundamental principles he will look to impose wherever he goes. They are primarily to dominate the ball through possession and the positional game, to create numerical superiority in the middle of the park and always attempting to find a free man, to keep width an attack, and to play as much as possible in the opposition half. He also looks to develop talent through many repetitions in training.
The key question at a new club he goes to is whether he has reach those same principles through different ways, due to the players available.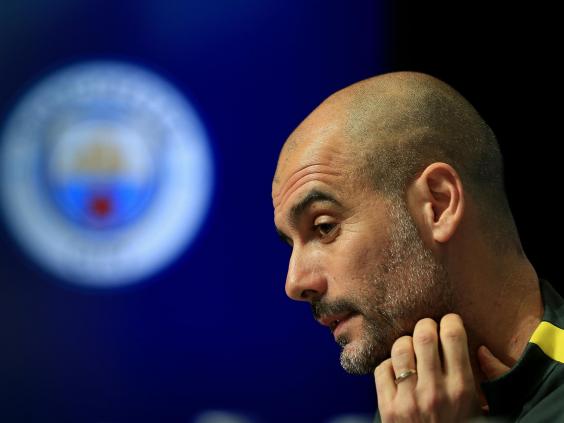 At Barca, he obviously had Xavi, Andres Iniesta and Sergio Busquets to set the tempo of the game, and immediately create superiority in the middle.
When he arrived at Bayern Munich, it was the same idea, the same basic principles - but a different approach. That was because of the characteristics of the players, and the characteristics of the game in Germany, where it is more transitional and straight-forward. So, with players in wide areas like Franck Ribery, Arjen Robben and Douglas Costa, he exploited more diagonals and more crosses.
At Barcelona, the typical move was to arrive at the by-line and then cut it back to an attacker coming on. The first City goal against Middlesbrough in the FA Cup was actually a classic Barca goal in that way, with Pablo Zabaleta running in behind like Dani Alves, and David Silva arriving.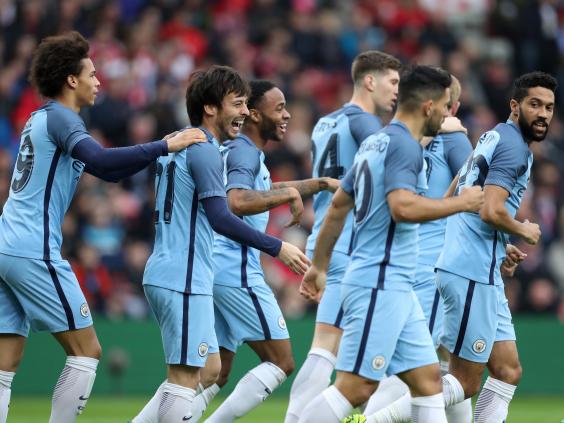 With this team in general, though, I think he's still trying to find the right approach. If you remember his introduction at City, when he won his first 11 games in a row, he started with the same players in the middle: Fernandinho, Silva and Kevin De Bruyne. There were other players he reshuffled but these three appeared in most games.
Then, away to Tottenham Hotspur, he conspicuously altered their position for the first time. It reminded me of how Barcelona lost to Celta Vigo, and City duly lost this too. Why? Because, in the opening of the game, the team was so open in the middle and the opposition was ready to repeatedly regain the ball and attack. If you do not have the right start of the game in the middle of the park, you struggle.
After that, I think there was a period from October to January that he tried different things. This was the period when he tried to play with full-backs alongside the holding midfielder, mainly Pablo Zabaleta but sometimes even Fernandinho. He tried different shapes, with three, with four and even Silva and De Bruyne behind the striker in a 3-4-1-2 or 3-2-2-3.
There wasn't a stability to the idea, though.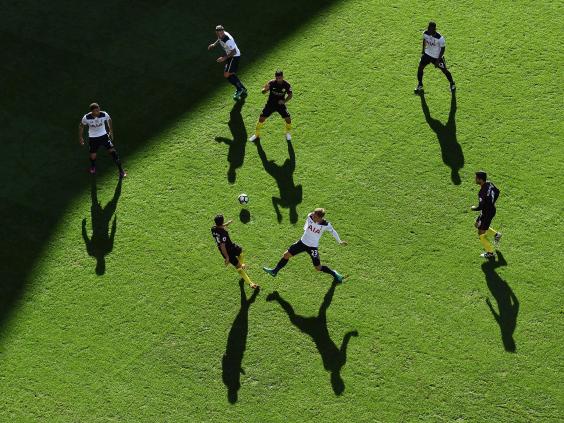 I think that was because, sometimes when you have a defeat, it creates doubt about how you approach things and means you try to change a bit. This was what happened with the defeats to Leicester City and Liverpool.
In the last few games, though, it seems he has gone back to basics with De Bruyne and Silva ahead of Fernandinho or Yaya Toure. I think it's also clear he has a strategic plan for the future.
For this moment, though, the players have had a tough process of learning a new idea.
It is something fundamental to coaching, and indeed universal to any education process. At the beginning, you have a huge improvement, and a huge progression because of how teams first digest new ideas. There then tends to be a plateau for an extended period, as the ideas must get more specific. Sometimes in this plateau, there are backward steps, and I think this is what we saw between November and January.
I think this team is still in that learning process. It's such a different way of approaching games than what they did before that you cannot expect a seamless progression. They just haven't grown up developing in this style.
It was different at Bayern because he had more talented players than the ones at City. It's especially different in the middle. He still doesn't have the players to offer him that timing on the ball he needs.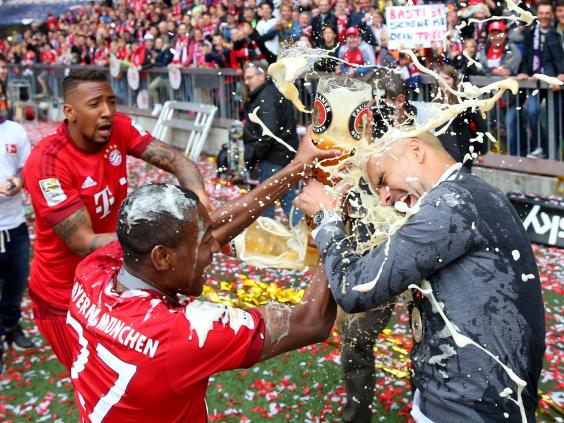 Maybe the closest player is David Silva but even De Bruyne I think sometimes moves too much. He always looks to go to the wide areas because that's where he's most comfortable, but that may change in future once he understands better the position.
But you only have to look at the example of someone like Leroy Sane. For me, he is the player that has evolved the most under Guardiola, and benefited the most from this way of playing. You can see how he now understands exactly what is required.
There are still probably more transitions than Guardiola would like, though, but he is definitely adapting his ideas to the players he's got.
He achieved it at Bayern. He will achieve it here.
Reuse content